Nebraska MBB: Huskers Head to NYC for Big Ten Tournament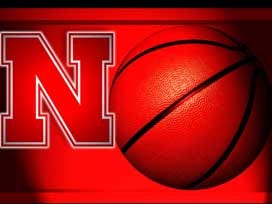 Posted By: Sports
sports@klkntv.com
Courtesy: UNL Media Relations
GAME 32: vs. TBA
Date: Friday, March 2
Time: approx. 1:20 p.m. (CT)
Location: New York City Arena:
Madison Square Garden
NEBRASKA CORNHUSKERS
2017-18 Record: 22-9, 13-5 Big Ten
Head coach: Tim Miles
Record at Nebraska: 97-95 (6th year)
Career Record: 380-315 (23rd year)
BROADCAST INFO
Television: BTN
Play-by-play: Brian Anderson
Analysis: Jon Crispin
Sideline: Mike Hall
Internet Video: BTN2Go and Fox Sports Go
Radio: Husker Sports Network, including 590 AM (Omaha), 1400 AM (Lincoln) and 880 AM (Lexington)
Play-by-play: Kent Pavelka
Analysis: Jake Muhleisen
Online Radio: Available online at Huskers.com, on the Huskers App and on TuneIn Radio and the TuneIn Radio App
Huskers Head to Big Ten Tourney
The Nebraska men's basketball team looks to build on one of the most successful seasons in program history this week, as the Huskers travel to New York City for the 2018 Big Ten Tournament.
Tournament action begins on Wednesday, but the Huskers (22-9, 13-5 Big Ten) won't be in action until Friday after wrapping up one of the four double-byes in the 14-team event. Nebraska will play Friday afternoon at approximately 1:20 p.m. (CT) against either fifth-seeded Michigan, No. 12 seed Iowa or No. 13 seed Illinois.
Friday's Big Ten quarterfinal will be televised nationally on BTN with Brian Anderson, Jon Crispin and Mike Hall on the call. The game is available on BTN.com, BTN2Go and the Fox Sports Go app.
Fans can follow all of the action across the state of Nebraska on the IMG Husker Sports Network with Kent Pavelka and Jake Muhleisen on the call. The game will also be available on Huskers.com, on the Huskers app, on TuneIn Radio and on the TuneIn Radio app. The radio broadcast begins one hour prior to tipoff.
Nebraska heads to the Big Apple as one of the hottest teams in the Big Ten. The Huskers won eight of their last nine games following a 12-point win over Penn State on Sunday. In that game, Isaac Copeland Jr. had 17 points and 12 rebounds to pace four Huskers in double figures, as Nebraska held Penn State to just 41 pecent shooting, including 26 percent in the opening 20 minutes, to build a 17-point halftime lead.
The Huskers' success down the stretch came mostly after switching to a smaller lineup on Jan. 15 when Isaiah Roby and Anton Gill moved into the starting lineup. Since then, Nebraska is 10-2 and shooting 46 percent from the field, while also out-rebounding opponents in that span. Defensively, NU is holding opponents to six points per game less since changing the lineup.
While James Palmer Jr. performed at an All-Big Ten level throughout conference play, the biggest beneficiaries have been the Husker frontcourt of Copeland and Roby. Copeland is averaging 13.8 points per game on 52 percent shooting in that stretch, while Roby is averaging 10.7 points on 63 percent shooting, 8.0 rebounds and 2.2 blocks per game over the last 12 contests.
Nebraska is 3-1 against the three teams it could face on Friday (1-0 vs. Michigan and Iowa; 1-1 vs. Illinois) and a win on Friday would put the Huskers in the Big Ten semifinals for the first time and the first time in a conference tournament since 2006.
OPENING NUMBER
9-0- Nebraska went 9-0 at home in Big Ten play, marking the Huskers' first unbeaten home season in conference play since 1965-56.
NUMBERS TO KNOW
5 – Isaiah Roby is one of only five players in school history to record 50 blocks and 50 assists in a season and is the first since Aleks Maric in 2007-08.
Player (Year) Assists Blocks
Rich King (1990-91) 90 68
Venson Hamilton (1998-99) 54 80
Venson Hamilton (1997-98) 58 66
Aleks Maric (2007-08) 64 57
Isaiah Roby (2017-18) 52 57
539 – James Palmer Jr. needs 20 points to crack NU's top-10 scoring list. He enters the Big Ten Tournament with 539 points.
222 – Nebraska's 3-pointers this season which ranks third on the Huskers' single-season list and is NU's highest total in 11 years.
.297/.425 – Nebraska's 3-point percentage defense in Big Ten play this year, which led the conference compared to last year, which ranked 14th in the same stat.
70 – Nebraska is 16-2 when scoring 70 or more points and 6-7 when held to under 70 points. Nebraska's only two losses when scoring 70+ points was a one-point loss to Kansas and a two-point OT loss at Penn State.
NEBRASKA'S CONFERENCE TOURNAMENT HISTORY
While this marks Nebraska's seventh Big Ten Tournament appearance, the Huskers are 19-40 all-time in conference tournaments dating back to the start of the Big Eight Conference tournament in 1977. NU's only conference tournament title came in 1994, when the Huskers beat Oklahoma, No. 3 Missouri and No. 23 Oklahoma State en route to the Big Eight title.
Nebraska is 3-6 all-time in the Big Ten Tournament, reaching the quarterfinals in 2014 and 2016 as well as this season.

In 2013, Tim Miles became the first Husker coach to win a conference tournament game in his first season. Miles is 3-5 in five Big Ten Tournament appearances.

Nebraska's last semifinal appearance came in the 2006 Big 12 Tournament when the Huskers defeated Missouri and Oklahoma before falling to eventual tournament champion Kansas.
HUSKER NEW YORK TIDBITS
It has been a while, but Nebraska has a little history with Madison Square Garden and the New York City area.
Nebraska is 3-3 all-time in Madison Square Garden, as the team has been to New York City on four different NIT appearances (1967, 1983, 1987 and 1996). NU has won its last three games at MSG.

Nebraska won the 1996 NIT, defeating St. Joseph's, 60-56, in the title game.

Nebraska has had eight letterwinners from New York City in its history, most recently Quincy Hankins-Cole during the 2009-10 season. Eric Johnson is the most prominent basketball alum from the area, as he spent two seasons with the Huskers and reached the NBA, playing 48 games for the Utah Jazz during the 1989-90 campaign.

While Nebraska Coach Tim Miles has not coached in Madison Square Garden, his three assistants have coached there. Jim Molinari was an assistant coach on DePaul's 1983 NIT runner-up team, while both Kenya Hunter (Georgetown, 2008-13) and Michael Lewis (Butler, 2014-16) have experience from Big East Tournaments. In addition, Director of Basketball Operations Gregory Eaton was a manager on Louisville's 2009 Big East title team.

Isaac Copeland played three Big East Tournament games during his tenure at Georgetown (2015-16), averaging 8.3 points and 5.7 rebounds per game in those contests.
PALMER LEADS B1G HONOREES
A pair of Husker basketball players were honored Monday, as the Big Ten Conference announced the All-Big Ten Team on Monday. James Palmer Jr. and Isaac Copeland were recognized for their roles in helping the Huskers to a 22-9 record heading into this week's Big Ten Tournament.
Palmer garnered first-team All-Big Ten honors from the Big Ten Coaches, while earning second-team accolades from the Media. Palmer, a 6-foot-6 guard from Upper Marlboro, Md., became the second Husker to earn first-team accolades and the first since Terran Petteway in 2014. Palmer finished Big Ten play averaging 18.8 points, 4.4 rebounds and 3.4 assists per game, ranking third in scoring and 11th in assists. He reached double figures in 17 of 18 contests, highlighted by a 34-point effort at No. 13 Ohio State. It was one of six 20-point efforts in Big Ten play, as his conference scoring average was the most by a Husker since Aleks Maric averaged 19.3 ppg in 2006-07.
Copeland received honorable-mention honors from both the coaches and media in his first season at Nebraska. He averaged 13.5 points, 5.8 rebounds and 1.0 blocks per game, ranking among the Big Ten leaders in 3-point percentage (.429, fifth), scoring (23rd), rebounding (17th) and blocks (14th). He closed the Big Ten season with a flourish, reaching double figures in eight of the last nine contests, including a pair of 23-point efforts. Copeland had two of his three double-doubles in conference action, including a 17-point, 12-rebound performance against Penn State to help NU win its 13th Big Ten game of the year.
In addition, senior Evan Taylor was NU's nominee for the Big Ten Sportsmanship Award. The student-athletes chosen are individuals who have distinguished themselves through sportsmanship and ethical behavior.
LAST TIME OUT
Isaac Copeland recorded a double-double with 17 points and 12 rebounds, and Nebraska led wire-to-wire, defeating Penn State 76-64 in the regular-season finale.
Nebraska improved to 22-9 in the regular season, and 13-5 in the Big Ten, the most conference wins in a season in school history. The Huskers also finished the Big Ten season unbeaten at home, the first time NU has accomplished that since the 1965-66 season.
Copeland led four Huskers in double figures, as Isaiah Roby scored 13 points and added seven boards while battling both an illness and foul trouble. Glynn Watson Jr. and James Palmer Jr. both tallied 11 points, while seniors Anton Gill and Evan Taylor added nine and seven points, respectively, on Senior Day. Nebraska honored Gill and Taylor, as well as Duby Okeke and Malcolm Laws prior to the game.
Nebraska took control with a 17-3 run, turning a one-point game into a 25-10 cushion and led by double figures the rest of the way. Jordy Tshimanga had six of his eight points in an 11-0 spurt, as he and Copeland combined to outscore the Nittany Lions, 18-17, in the opening 20 minutes. Nebraska led by as many as 21 in the second half in posting its sixth straight win over PSU in Lincoln.
22 WINS AND COUNTING
Nebraska enters this week's Big Ten Tournament on the heels of one of its most successful regular seasons in school history. With 22 wins, it marks just the sixth time in its 122-year history and first since the 1992-93 season that Nebraska won at least 20 games prior to the conference tournament. Only the 1990-91 team won more regular-season games than the 2017-18 did during the regular season.
Nebraska now has 13 20-win seasons in school history, as this marks Nebraska's first since the 2007-08 campaign. It is the first time Head Coach Tim Miles has enjoyed a 20-win season since the 2011-12 campaign at Colorado State, when his Rams went 20-12 and earned an NCAA Tournament appearance.
HUSKER BASKETBALL TURNAROUND
Nebraska's men's and women basketball programs have enjoyed significant improvement in 2017-18.
*-The 2017-18 season marks the fourth time in school history that Nebraska increased its win total by double digits and the first time since a 16-game improvement in 1990-91. The other double-digit increases came in 1919-20 (12) and 1965-66 (10).
*-The 2017-18 season marked just the fifth time in school history that both Husker programs won 20-or-more games in a season (also 1992-93, 1997-98, 1998-99 and 2007-08).
*-The 2017-18 season marks just the third time in school history that both the Husker men and women have won 10-or-more conference games. The others came in 2013-14 (Big Ten) and 1997-98 (Big 12). The Husker women are 20-9 entering the Big Ten Tournament.
*-Nebraska and Ohio State are the only Big Ten programs with top-four seeds in both the men's and women's tournament this week.
ABOUT NEBRASKA
*-Nebraska has won eight of its last nine games dating back to Jan. 24, including wins in three of its final four road games.
*-Nebraska's fourth-place finish matched its best since joining the Big Ten in 2011-12, and matched its best conference showing since a runner-up finish in the Big Eight in 1992-93.
*-With a win on Friday, Nebraska can pick up its 23rd win of the season, which would be the second-best total in school history, trailing only the 1990-91 squad which won 26 games.
*-NU set a school record with 13 conference wins with the 12-point win over Penn State on Sunday. It broke the previous mark of 12 held by the 1965-66 and 1915-16 squads. Tim Miles is the only coach in school history to have multiple teams win 11 or more conference games.
*-Since the Big Ten went to an 18-game format in 2007-08, there have been 38 teams who have won 12-or-more conference games, and all 38 have gone to the NCAA Tournament.
*-Nebraska went 16-1 at Pinnacle Bank Arena this season with the only loss coming in a one-point setback against then-No. 13 Kansas on Dec. 16, and enters the postseason with a 10-game home win streak. NU's .941 home winning percentage is the best since the 1982-83 campaign, while the 16 home wins is one shy of the school record.
*-Nebraska went a perfect 9-0 at home in Big Ten play and won its two Big Ten home games against ranked teams by an average of 15.0 points per game. NU's 9-0 mark – the only unbeaten mark in the Big Ten – marked the first time the Huskers went unbeaten in conference play at home since the 1965-66 season. All of the other eight seasons with a perfect conference home record were between 1908 and 1921.
*-Nebraska's defense has been its calling card in Big Ten action, as the Huskers finished Big Ten play second in field goal defense (.411) and first in 3-point defense (.297). Nebraska held seven opponents to under 40 percent while no team shot over 50 percent against Nebraska in Big Ten play.
*-The Huskers enter the postseason averaging 73.2 points per game, which is on pace to be NU's best scoring average since the 1995-96 team averaged 80.2 points per game under Danny Nee. That team won the NIT championship at Madison Square Garden.
*-Nebraska relies on a pair of transfers in James Palmer Jr. (Miami) and Isaac Copeland (Georgetown), as the duo combines for more than 30 points per game. In all, 47.6 percent of the Huskers' offense this year has been by players in their first year in the program.
*-James Palmer Jr. became just the fifth Husker in the last 20 years to be a first-team all-conference selection, joining Tyronn Lue (1998), Venson Hamilton (1999), Aleks Maric (2008) and Terran Petteway (2014).
*-Nebraska's biggest offensive strength has been a balanced attack with three players averaging double figures, led by James Palmer Jr., who averages a team-high 17.4 points per game to lead all Big Ten newcomers in scoring. Palmer is currently on track to enjoy one of the top first-year seasons in school history, as the top three first-year scorers have been in Tim Miles' six seasons at Nebraska.
*-Palmer's scoring average of 17.4 points per game is the highest by any Big Ten newcomer since D'Angelo Russell of Ohio State averaged 19.3 points per game in 2014-15.
*-Palmer has shown the ability to get to the foul line, as he leads the Big Ten with 206 attempts through Sunday's games. Maryland's Anthony Cowan Jr. is second with 188. Palmer now ranks fifth on NU's single-season free throws made list with 151. He is seven away from fourth place (Dave Hoppen, 158, 1984). Palmer's 206 attempts is 15 shy of the school record held by Kimani Ffriend (221, 2000).
*-Copeland earned honorable-mention All-Big Ten honors, and played some of his best basketball down the stretch. In NU's last nine games, he is averaging 15.8 ppg on 55 percent shooting and 6.3 rebounds per game while also shooting 54 percent from 3-point range.
*-Since returning to the team after missing two games in January, Jordy Tshimanga has provided a spark off the bench. He is averaging 5.2 points per game on 58 percent shooting and 4.5 rebounds per game.
*-Nebraska's 11-point deficit at Wisconsin on Jan. 29 was its largest comeback of the season (previous high was seven at Northwestern on Jan. 2) and the seventh time under Tim Miles that Nebraska has overcome a 10-point deficit. Over the past two years, NU has won three road games while overcoming a double-digit deficit, matching NU's total from the previous 20 years.
*-Palmer enjoyed one of the most prolific scoring performances in school history at No. 13 Ohio State on Jan. 22 with his 34-point effort against the Buckeyes. It marked the second-highest scoring effort in a road game in school history and the most on the road by a Husker since 2006.
*-Duby Okeke ranks 11th among all active Division I players with 192 career blocked shots. Okeke had a season-high four blocked shots against Rutgers on Feb. 10.