Nebraska MBB: Huskers Host Boston College in Big Ten/ACC Challenge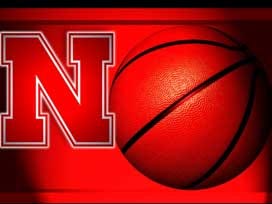 Posted By: Sports
sports@klkntv.com
Courtesy: UNL Media Relations
Release with Links to Video, Audio and Today's Press Conference:
http://www.huskers.com/ViewArticle.dbml?DB_OEM_ID=100&ATCLID=211687554
GAME 8: BOSTON COLLEGE
Date: Wednesday, Nov. 29
Time: 8:15 p.m. (CT)
Arena: Pinnacle Bank Arena
Tickets: Huskers.com/Tickets
NEBRASKA CORNHUSKERS
2017-18 Record: 5-2, 0-0 Big Ten
Head coach: Tim Miles
Record at Nebraska: 80-88 (6th year)
Career Record: 363-308 (23rd year)
BOSTON COLLEGE EAGLES
2017-18 Record: 5-2, 0-0 ACC
Head coach: Jim Christian
Record at BC: 34-68 (4th year)
Career Record: 277-221 (16th year)
BROADCAST INFO
Television: ESPNU
Internet Video: ESPN app
Play-by-play: Chuckie Kempf
Analysis: Malcolm Huckaby
Radio: Husker Sports Network, including 590 AM (Omaha), 1400 AM (Lincoln) and 880 AM (Lexington)
Play-by-play: Kent Pavelka
Analysis: Matt Davison
Online Radio: Available online at Huskers.com, on the Huskers App and on TuneIn Radio and the TuneIn Radio App.
Huskers Host Boston College in Big Ten/ACC Challenge
After playing three games in Orlando last weekend, the Huskers return home Wednesday evening to take on the Boston College Eagles in the Big Ten/ACC Challenge.
Tipoff at Pinnacle Bank Arena is set for 8:15 p.m., and tickets are available beginning at $7 by visiting Huskers.com/Tickets, calling 800-8-BIGRED or at the PBA Ticket Office 90 minutes before tipoff.
Fans can follow all of the action across the state of Nebraska on the IMG Husker Sports Network with Kent Pavelka and Matt Davison on the call. The game will also be available on Huskers.com, on the Huskers app, on TuneIn Radio and on the TuneIn Radio app. The radio broadcast begins one hour prior to tipoff.
Wednesday's matchup with the Eagles will be televised nationally on ESPNU with Chuckie Kempf and Malcolm Huckaby. The game can also be seen on the ESPN app on mobile devices, including Apple TV.
The Huskers (5-2) come into Wednesday's game on a two-game winning streak following an 85-80 win over Long Beach State at the AdvoCare Invitational on Sunday. Glynn Watson Jr. led four Huskers in double figures with 26 points, while Nebraska's defense had 15 steals and forced 21 turnovers which led to 31 Husker points. Nebraska used fast starts in both halves and held on to win despite getting a combined 20 minutes from Jordy Tshimanaga and Duby Okeke while Isaiah Roby played just four first-half minutes before an injury.
Watson leads a balanced attack with 14.3 points per game while ranking among the Big Ten leaders in steals (2.1, third) and assists (3.6, 13th). Watson and James Palmer Jr. (14.1 ppg) both rank in the top-20 in scoring, as Nebraska has four players in double figures entering the week.
Boston College (5-2) will test the Huskers with an experienced backcourt. Ky Bowman and Jerome Robinson combine for more than 30 points and 8.5 assists per game. The Eagles, who average 78 points per game are coming off a loss at Providence on Saturday.
Wednesday's game is part of the Big Ten/ACC Challenge, as this week's schedule features 14 matchups between two of the nation's best basketball conferences. All 14 games are televised nationally on the ESPN family of networks with the winner receiving the Commissioner's Cup. Nebraska is 3-3 all-time in the Big Ten/ACC Challenge.
OPENING NUMBER
2001 – Nebraska has dished out 20 or more assists in the last two game. It was the first time that has happened since Feb. 14-17, 2001 (25 vs. K-State; 23 at Colorado). The last time NU had 20+ assists in three straight games was in 1995-96.
NUMBERS TO KNOW
.890 – Nebraska is 89-11 in its last 100 home non-conference games dating back to the start of the 2006-07 campaign. The Huskers are 26-6 (.813) since moving into Pinnacle Bank Arena in 2013-14.
.892 – Nebraska is 25-3 under Tim Miles when scoring at least 80 points. The Huskers are 4-0 when reaching the 80-point plateau this season.
.909 – Under Tim Miles, Nebraska is 20-2 when recording 15 or more assists in a game. The Huskers had 21 assists against Long Beach State.
3 – Number of Huskers with 20-point games through the first six contests (James Palmer Jr., Glynn Watson Jr. and Isaac Copeland).
80 – Nebraska has scored 80 or more points in each of its last two games (84 vs. Marist; 85 vs. Long Beach State). The last time the Huskers reached the 80-point mark in three straight games came during the 2005-06 season.
SCOUTING BOSTON COLLEGE
Boston College comes into Wednesday's matchup with the Huskers with a 5-2 record following an 86-66 loss at Providence on Saturday. In that loss, Providence shot 59 percent from the field, including 10-of-18 from 3-point range. Deontae Hawkins and Ky Bowman led BC with 19 points apiece.
Jim Christian is in his fourth season at Boston College after previously serving as head coach at Kent State (2002-08), TCU (2008-12) and Ohio (2012-14). One assistant with Husker ties is Scott Spinelli, who served on Barry Collier's staff for three seasons (2003-06). The Eagles only other loss was to Texas Tech, 75-64, in the Hall of Fame Tournament.
BC's backcourt of Ky Bowman and Jerome Robinson is one of the best in the ACC. Bowman leads the Eagles in scoring (15.4 ppg) and assists (5.8 apg) while Robinson averages 14.9 ppg ad has a team-high 13 3-pointers. Hawkins, a grad transfer from Illinois State, leads BC in rebounding at 10.3 per game on 46 percent shooting while chipping in 13.6 ppg.
SERIES HISTORY
Wednesday's game is the first-ever meeting between the Huskers and Eagles.
*-Boston College is the fourth first-time opponent on the 2017-18 schedule for the Huskers, joining St. John's, UCF and Marist.
*-Nebraska is 14-15 all-time against the current members of the ACC. The Huskers look to snap a three-game losing streak to ACC teams dating back to the overtime loss to No. 21 Miami in the 2015 Big Ten/ACC Challenge.
*-Boston College is the third new opponent in seven years of the Big Ten/ACC Challenge, joining Wake Forest (2011) and Clemson (2016).
*-Nebraska and Boston College have never met in football and played just three times on the diamond, a three-game sweep by Nebraska at Haymarket Park in 2004.
NEBRASKA ACC/BIG TEN CHALLENGE PRIMER
The 2017-18 season marks the 19th edition of the Big Ten/ACC Challenge. The Big Ten is 5-11-2 all-time in the ACC/Big Ten Challenge, but 5-1-2 over the last eight seasons. The ACC won the event with an 8-6 win in 2016. The winner of the challenge earns the Commissioner's Cup, and in case of a tie, the Cup remains with the conference which won the event most recently (in this case the ACC).
*-Nebraska is 3-2 in Big Ten/ACC Challenge games under Tim Miles, including wins at Wake Forest (2012) and at Florida State (2015) along with the home win over Miami (2013) before losing in overtime to Miami in 2015.
*-Of Nebraska's three losses, two have been by two points (55-53 to Wake Forest in 2011; 60-58 at Clemson in 2016) while the other one was a 77-72 overtime loss to Miami in 2015.
*-Wednesday's game is one of four first-time Challenge matchups this season. The others are Maryland-Syracuse, Rutgers-Florida State and Michigan-North Carolina.
*-The Huskers are 6-6 in conference challenge games dating back to their days in the Big 12 Conference following the loss to St. John's in the Gavitt Games earlier this month.
LAST TIME OUT
Glynn Watson Jr. had a season-high 26 points and six steals to lead four Huskers in double figures, as Nebraska earned fifth place in the AdvoCare Invitational with an 85-80 win over Long Beach State Sunday afternoon.
Watson keyed a Husker attack that jumped out to a 22-point lead and held on down the stretch, as the junior clinched the victory with a pair of free throws with 1.3 seconds left after the 49ers pulled to within 83-80.
Anton Gill had 16 points off the bench while Isaac Copeland and James Palmer Jr., added 13 and 11 points, respectively. Nebraska shot 47 percent, but went 7-of-16 from beyond the arc and 14-of-18 from the foul line. NU hit 8-of-10 from the line in the final two minutes to preserve the win.
Nebraska's defensive was opportunistic, forcing 21 49er turnovers, including 16 steals. Watson's six steals was the most by a Husker since 2012, while Evan Taylor matched his personal best with four steals and dished out a career-high six assists. In all, NU had 21 assists, including 17 in the first half, and led from wire to wire.
BUILDING BLOCKS
One of the biggest differences between previous seasons and 2017-18 is the Huskers' interior size and it made a defensive impact in the Huskers' first seven games.
*-Nebraska ranks 11th nationally and third in the Big Ten in blocked shots per game with 6.6 per outing entering the week. While it is very early in the season, NU's school record for blocks is 6.1 per game set by the 1996-97 team. That team blocked a school-record 202 shots that season.
*-Nebraska has blocked five or more shots in all seven games, including nine blocked shots against both Eastern Illinois and North Texas.
*-Nebraska's nine blocked shots in each of the first two games marked the two highest single-game totals at Nebraska under Tim Miles. Previously, NU's team high in blocked shots was seven.
*-Nebraska has three players – Isaiah Roby (1.9 bpg), Isaac Copeland (1.3 bpg) and Duby Okeke (1.1 bpg) – averaging at least one block per game.
*-Isaiah Roby's six blocks against Eastern Illinois was the most by a Husker since the 2005-06 season. In fact, no Husker had totaled five or more blocked shots since the 2011-12 campaign.
*-In the win against North Texas, Isaac Copeland established his personal best with four blocked shots while Duby Okeke added three blocks off the bench.
HUSKERS LOOK FOR BALANCE
Tim Miles believes that the 2017-18 Huskers are the deepest roster he has enjoyed in his six-year tenure. With nine players averaging at least 8.6 minutes per outing, Miles has relied on the Huskers' depth early on. While Nebraska has had at least one player in the top five in scoring in the Big Ten the last four seasons, the 2017-18 squad does not have a scorer in the top-15 in the Big Ten, but does have four players averaging double figures and a fifth averaging 9.3 points per game.
*-The Huskers currently have four players averaging double figures through the first seven contests. Under Miles, NU has had three double figure scorers twice in five seasons (2012-13 and 2015-16).
*-The last time Nebraska had more than three players average double figures was in 1993-94, when future NBA pros Eric Piatkowski and Erick Strickland highlighted five double-figure scorers for the Big Red.
*-Seven Huskers have already reached double figures in scoring, including 20-point efforts from Isaac Copeland, James Palmer Jr. and Glynn Watson Jr.
*-Nebraska is 5-0 this season when three or more player reach double figures.
SHARING THE BALL
For Tim Miles, a main offensive focus over the summer and during the preseason has been better ball movement to create better shot opportunities. Compared to the first seven games of last year, Nebraska has raised its scoring average by nearly eight points per game (76.3-68.6) and the main reason has been better ball movement.
*-Nebraska's assists per game has jumped by more than four per game compared to last season, as NU is eighth in the Big Ten in assists per game.
*-Nebraska has averaged assists on 58.9 percent of its baskets, which is the highest rate of Tim Miles 13-year tenure as a Division I coach. The last time a Miles-coached team assisted on 50 percent of its baskets came during the 2011-12 season at Colorado State (50.1). That team won 20 games and earned an at-large berth to the NCAA Tournament.
*-Nebraska has dished out 20 or more assists three times in the first seven games. During the previous five years, it has occurred only once. Nebraska had 22 assists against Marist, its highest total since the 2011-12 campaign.
*-Glynn Watson (3.6 apg), Evan Taylor (3.3 apg) and James Palmer (2.7 apg) all average at least 2.5 assists per game.
COPELAND BREAKS OUT
For Isaac Copeland, his breakout game against North Dakota on Nov. 19 was nearly a year in the making. Copeland, who transferred to Nebraska from Georgetown in January, had gotten off to a slow start offensively, averaging 7.0 points on 32 percent shooting in NU's first three games.
Against North Dakota, Copeland eclipsed that total in the first half, hitting eight of his first nine shots to score 19 first-half points as part of his 30-point effort. The performance marked Copeland's second career 30-point effort, as he scored a career-high 32 points against Marquette during the 2015-16 campaign.
Since that performance, Copeland is averaging 17.0 points per game on 60 percent shooting. He has been in double figures in three of the last four games and is also averaging a team-high 6.3 rebounds per game. On the season, Copeland leads NU in rebounding at 6.4 per game while ranking second in blocked shots (1.3 bpg) and third in scoring (12.7 ppg).
WATSON PACES HUSKER ATTACK
Glynn Watson Jr. may be one of the most underrated guards in the Big Ten Conference. Last year, the 6-foot junior averaged 13.0 points, 2.6 assists and 1.6 steals per game in 2016-17.
This season, Watson has continued to improve, as he comes into Wednesday's game with Boston College leading the Huskers in scoring (14.3 ppg), assists (3.6 apg) and steals (2.1 spg). He comes off a season-high 26-point, six-steal performance against Long Beach State on Sunday, as he played a significant role in forcing LBSU into 21 turnovers.
Watson's older brother was Demetri McCamey, who earned first-team All-Big Ten honors as a junior for the Fighting Illini in 2010.
*-Watson turned in a strong performance at the AdvoCare Invitational, averaging 15.3 points, 5.7 assists, 3.7 steals and 3.3 rebounds per game, while posting a 5.7-to-1 assist-to-turnover ratio. In addition to his effort against Long Beach State, Watson also had 11 points and seven assists in the loss to UCF.
*-With 796 points entering Wednesday's game, Watson sits in 50th place in NU's career scoring list, and he has moved from 60th to 50th over the last four games. He can make another significant leap this week, as he is 30 points away from 45th place (Bob Gratopp, 826).
*-Watson already has a pair of 20-point efforts, as he had 21 points against Eastern Illinois in the season opener.
*-He is on pace to be NU's 29th 1,000-point scorer later this season and would become NU's fourth 1,000-point scorer in Tim Miles' six seasons at Nebraska. He would also be the third Husker from Winchester St. Joseph to reach 1,000 points at Nebraska, joining Carl Hayes (1900-92) and Clifford Scales (1988-91). All three played for legendary coach Gene Pingatore, who is in his 49th season at the school.
*-Watson's 13.0 points per game was the second-highest returning average by a Husker guard in the last decade, trailing only All-Big Ten performer Terran Petteway's 18.1 ppg entering the 2014-15 season.
*-Watson had 21 double-figure performances as a sophomore, including a career-high 34 points in a double-OT win over Iowa. His 34-point effort tied for 10th on NU's single-game scoring list, while his seven 3-pointers was the second-highest single-game total in school history.
*-Last season, he had three games with five steals (vs. Dayton, Clemson and at Indiana) and finished third all-time among Husker sophomores with 50 steals. Only Cookie Belcher (75) and Erick Strickland (60) had more as sophomores.
*-Watson has always been in the clutch, as he shot 40 percent from 3-point range, 85 percent from the foul line and had a 3-to-1 assist-to-turnover ratio in the last four minutes and OT last season. In his career, Watson is a career 85 percent shooter in the last four minutes, including 9-of-10 this season.
GILL RETURNS TO ACTION
After a junior season where he battled a pair of knee injuries, including a ruptured right patella tendon on Christmas night, senior Anton Gill is healthy and giving the Huskers another valuable offensive option.
Gill missed NU's first two games because of a groin injury, but has returned with a flourish, averaging 12.2 points per game while coming off the Husker bench. Gill leads the Huskers in 3-pointers (14) and 3-point percentage (.560), totals which rank in the top five of the Big Ten, but he is currently one game shy of the minimum.
*-Gill has reached double figures three times in the last four games, averaging 13.5 ppg on 59 percent shooting in that stretch. His first double-figure game came against North Dakota, when he set then-personal bests in points (16), field goals (six), 3-pointers (four) and assists (three) in 24 minutes.
*-He scored a career-high 17 points against Marist, hitting 5-of-7 3-pointers against the Red Foxes and added 13 points in the win over Long Beach, marking the first consecutive double-figure performances of his college career.
*-All nine of Gill's career double-figure performances have come off the bench, as he had four during his tenure at Louisville and two last year.