Nebraska MBB: Huskers Host Buckeyes Wednesday Night at PBA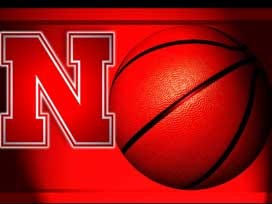 Posted By: Sports
sports@klkntv.com
Courtesy: UNL Media Relations
GAME 18: VS. OHIO STATE
Date: Wednesday, Jan. 18
Time: 8 p.m.
Arena: Pinnacle Bank Arena
Tickets: Huskers.com/Tickets
NEBRASKA CORNHUSKERS
2016-17 Record: 9-8, 3-2 Big Ten
Head coach: Tim Miles
Record at Nebraska: 72-75 (5th year)
Career Record: 355-295 (22nd year)
OHIO STATE BUCKEYES
2016-17 Record: 11-7, 1-4 Big Ten
Head coach: Thad Matta
Record at Ohio State: 330-115 (13th year)
Career Record: 432-146 (17th year)
BROADCAST INFO
Television: BTN
Online: BTN2Go and on BTN.com
Play-by-play: Kevin Kugler
Expert Analysis: Shon Morris
Radio: IMG Husker Sports Radio Network, including KLIN (1400 AM) in Lincoln, KXSP (590 AM) in Omaha and KRVN (880 AM) in Lexington.
Play-by-play: Kent Pavelka
Expert Analysis: Matt Davison
Also available online at Huskers.com, on the Huskers App and on TuneIn Radio and the TuneIn Radio App.
Huskers Return Home for Ohio State
The Nebraska men's basketball team returns home for an important Big Ten matchup Wednesday evening, as the Huskers host the Ohio State Buckeyes.
A limited number of tickets remain for Wednesday's game for as low as $10 by visiting Huskers.com/tickets, by calling 800-8BIGRED or at the Pinnacle Bank Arena box office beginning at 6:30 p.m. The first 750 Red Zone members in attendance on Wednesday will receive a free t-shirt.
The game between the Huskers and Buckeyes will be carried nationally on BTN with Kevin Kugler and Shon Morris on the call. The game will also be available online on both BTN2Go and BTN.com.
Fans can listen to Wednesday's game and all of the action throughout the 2016-17 season on the Husker Sports Network with Kent Pavelka and Matt Davison on the call, including on Huskers.com, the Huskers app and on TuneIn Radio. The broadcast starts 60 minutes before tipoff and a complete list of HSN affiliates is on page 5 of the release.
The Huskers (9-8, 3-2 Big Ten) look to bounce back after dropping an 91-85 setback at Michigan on Saturday. The Huskers shot 56 percent from the field and enjoyed a 29-23 advantage on the boards, but allowed Michigan to shoot 54 percent from the floor and get to the line 30 times – the most by a Husker opponent this season. Nebraska, which averaged 23.5 free throw attempts in its first four conference games, got to the line a season-low five times at Michigan, matching the lowest single-game total under Miles at Nebraska.
Despite the loss, senior guard Tai Webster continued adding to his credentials as one of the best guards in the Big Ten. Webster posted career highs with 28 points and nine rebounds against Michigan, hitting 12-of-20 shots from the floor and chipping in four assists. On the season, Webster is second in the Big Ten in scoring at 18.3 points per game while also ranking sixth in assists at 4.1 per game and adding 5.2 rebounds per game.
Ohio State (11-7, 1-4 Big Ten) comes off one of its best efforts of the season, knocking off Michigan State, 72-67, on Sunday. JaQuan Lyle's 22 points and six assists led five Buckeyes in double figures, as OSU snapped a four-game losing streak.
NUMBERS TO KNOW
.833 – The Huskers are 5-1 in games decided by five points or less this season. The only loss came at Clemson when the Huskers had two shots to win or tie in the final minute.
6.7 – Points per game for junior Evan Taylor since moving into the starting lineup seven games ago. He is shooting 49 percent from the field in that stretch and also is averaging 3.4 rebounds and 1.7 steals per game.
10.2 – Nebraska's steals per game in Big Ten play which leads the conference. NU is the only Big Ten team averaging 10+ steals per game in Big Ten play.
18 – Consecutive games in double figures for Tai Webster, dating back to last year's Big Ten Tournament. Prior to this season, his longest streak was four games.
18.3 – Tai Webster's scoring average, which is on pace to be the highest by a Husker since Aleks Maric averaged 18.5 points per game in 2006-07.
79.6 – Nebraska is one of 15 power conference teams (Power 5 + Big East, A-10 and AAC) averaging at least 79 points per game in conference play. NU is tied for 10th nationally and leads the Big Ten in scoring offense in Big Ten play only.
SCOUTING OHIO STATE
Under 13th-year Head Coach Thad Matta, Ohio State comes to Lincoln with an 11-7 record and a 1-4 Big Ten mark. Matta has guided the Buckeyes to 11 straight postseason appearances, including a pair of Final Fours, and 12 20-win seasons at the helm of the OSU program.
The Buckeyes opened the year with six straight wins before dropping a 63-61 decision to then No. 6 Virginia in the ACC/Big Ten Challenge. The Buckeyes finished non-conference play with a 10-3 mark, including wins over UConn and Providence, before a slow start in Big Ten play. The Buckeyes dropped their first four games, including a one-point loss to Purdue, before rebounding with the 72-67 win over Michigan State.
OSU, which returned all five starters prior to the season, are without junior Keita Bates-Diop, who averaged 9.7 points and 5.2 rebounds per game before undergoing season-ending surgery. Junior forward Jae'Sean Tate, who was named to the Julius Erving Small Forward of the Year Watch List, leads the Buckeyes in scoring at 14.1 points per game while averaging 6.3 rebounds per game. He is one of five Buckeyes who averages double figures. Sophomore JaQuan Lyle is at 12.3 points and 5.4 assists per game, while junior center Trevor Thompson averages 10.7 points, a team-high 9.0 rebounds and 2.0 blocks per game.
SERIES HISTORY
Ohio State leads the all-time series, 13-3, in a series that dates back to 1936. The Buckeyes are 9-1 against the Huskers since Nebraska joined the Big Ten with the Huskers' win coming in a 68-62 victory at Pinnacle Bank Arena on Jan. 20, 2014.
Ohio State has won the last three matchups with Nebraska, including last year's overtime game in Lincoln. This is the first of two meetings with Ohio State this season with the other one coming next month in Columbus.
LAST TIME VS. OHIO STATE
Jack McVeigh led three Huskers in double figures with 16 points, but Nebraska dropped a 65-62 overtime decision to Ohio State at Pinnacle Bank Arena.
Nebraska, who was missing Shavon Shields because of a concussion, had erased an 11-point second-half deficit to take a 56-54 lead on a 3-pointer from Andrew White III with 52 seconds left in regulation.
On OSU's next possession Keita Bates-Diop missed, but got his own rebound to give the Buckeyes another opportunity. JaQuan Lyle knocked down a pair of free throws with seven seconds left. Nebraska had an opportunity to win in regulation, as Glynn Watson Jr. drove and attempted a foul line jumper, but was off the mark amid contact. In the extra frame, Lyle took over, scoring six of his 19 points, including a jumper with 31 seconds left to give the Buckeyes the lead for good. The freshman scored all 19 of his points in the second half and in overtime to pace four Buckeyes in double figures.
For Nebraska, McVeigh led NU with 16 points, including a career-high five 3-pointers, while Andrew White III scored 14 and Watson Jr. pitched in 10. NU shot just 27 percent from the field, including 9-of-35 from 3-point range.
Ohio State shot just 39 percent, but was 20-of-26 from the foul line, compared to 15-of-23 for the Huskers.
LAST TIME OUT
Despite a career-high 28 points and nine rebounds from Tai Webster, Nebraska ran into a hot-shooting Michigan team and fell 91-85 Saturday in Ann Arbor.
Webster, who was 12-of-20 from the field in matching or bettering his previous career best for the fourth time this season, was one of three Huskers to finish in double figures. Glynn Watson Jr. added 22 points, including four 3-pointers, while Evan Taylor added 11 for the Huskers, who fell to 9-8 overall and 3-2 in the Big Ten.
Nebraska shot 56 percent on the day, including 9-of-18 from 3-point range, but Michigan shot 54 percent, went 11-of-22 from the 3-point line and was 26-of-30 from the foul line, as opposed to 4-of-5 for the Huskers from the charity stripe.
Moritz Wagner scored 23 points to pace four Wolverines in double figures, while Zak Irvin (21) and Derrick Walton Jr. (20) also went over 20 points for the hosts.
WORTH NOTING
Tai Webster comes into Wednesday's game needing one point to reach 900 for his career. Webster is currently 38th on NU's career scoring chart and could pass a trio of recent standouts in John Turek (901), Jake Muhleisen (911) and Jason Dourisseau (912) on Wednesday.

Webster has reached double figures in 18 straight games dating back to last year. Over the last two decades, the only Huskers with longer double-figure streaks are Tyronn Lue (36, 1996-97 and 1997-98) Terran Petteway (30, 2013-14 and 2014-15) and Venson Hamilton (24, 1998-99).

The Huskers are the only power conference team and one of just six programs nationally to have two players averaging at least 20 points per game in conference action.

Nebraska is one of two Big Ten teams (also Northwestern) with two scorers among the top-10 league scorers in senior Tai Webster (18.3 ppg, 2nd) and Glynn Watson Jr. (14.6 ppg, 8th).

The Huskers will likely be without Ed Morrow Jr. for the second straight game because of a foot injury. Morrow is third on the team in scoring (10.1) while leading the Huskers in rebounding (7.9 rpg) and blocked shots (1.5 bpg).

This year was already the first time 1975-76 season that the Huskers have won three straight to open conference play and just the seventh time since the end of World War II that NU has gotten off to a 3-0 start or better in the league.

The Jan. 1 comeback over Maryland marked the fifth time that Nebraska has overcome a double-digit deficit under Tim Miles, but the first one on the road. The 13-point deficit NU overcame was its largest away from home since overcoming a 13-point deficit at Texas Tech in a 61-59 win on Feb. 6, 2007. That is the only other time in the last 15 years NU has overcome a double-digit deficit on the road.
TAI TAKING OVER
Last season, Tai Webster was one of the most improved players in the Big Ten, and the 6-foot-4 guard has emerged as one of the top players in the conference as a senior. Webster comes into the week averaging 18.3 points, 5.2 rebounds, 4.1 assists and 1.5 steals per game.
He is one of four players in Division I averaging 17.0 points, 5.0 rebounds and 4.0 assists per game. Among power conferences, he joins Markelle Fultz (Washington) as the only players currently at those plateaus.

Webster earned his first-ever Big Ten Player of the Week award on Jan. 2, as he averaged 19.5 points, 3.5 assists, 3.0 steals and 3.0 rebounds per game in helping NU to wins over No. 16 Indiana and Maryland. He keyed NU's comeback at Maryland with 18 points, including the Huskers' final seven points, in a 67-65 win.

Webster is making a strong bid to join an elite club of Big Ten players. Since 1993-94, only eight Big Ten players have finished the season averaging 17.0 points, 4.0 rebounds, 4.0 assists and 1.5 steals per game, a list which includes D'Angelo Russell and Michael Finley, Evan Turner and Damon Bailey among others.

He has been exceptional against the Huskers best foes, as he is averaging 20.5 points, 4.8 rebounds, 4.5 assists and 2.5 steals per game in NU's four games against ranked opponents this season.

He leads the Huskers with eight 20-point games, highlighted by career bests in both points (28) and rebounds (nine) at Michigan on Jan. 14. Prior to this season, he had just two 20-point games in three seasons.

He is the only Husker to score double figures in each of NU's 17 contests in 2016-17 and has been in double figures in 18 straight games dating back to last season.

Webster's 18.3 points per game is on pace to be the highest by a Husker senior since Eric Piatkowski averaged 21.5 points per game in 1994.

He turned in a strong performance at the Wooden Legacy, averaging 19.3 points, 5.7 rebounds and 4.0 assists in three games. Webster had 19 points, seven rebounds and seven assists vs. No. 14 UCLA and had 23 points and eight rebounds against Virginia Tech.
As a junior, Webster put together one of the largest one-season scoring jumps by a Husker in recent years during the 2015-16 season. He improved his scoring average from 3.9 ppg to 10.1 ppg from his sophomore to junior campaigns, marking the largest one-season jump by a Husker in nine seasons. Webster reached double figures 16 times in 2015-16 after accomplishing the feat just seven times in his first two seasons and closed the year by averaging 14.7 points, 4.7 rebounds and 2.3 steals per game at the Big Ten Tournament.
WATSON IS POINT OF IT ALL
Glynn Watson Jr. has continued his emergence as one of the best young guards in the Big Ten. The 6-foot sophomore enters the Michigan game averaging 15.1 points, 2.8 assists and a Big Ten-best 2.1 steals per game. Watson comes from a basketball family, as his older brother Demetri McCamey was a first-team All-Big Ten performer at Illinois, but has quickly made his own name at Nebraska.
Watson is second on the team in scoring and assists and ranks among the conference leaders in scoring (eighth) and steals (first).

In Big Ten action, Watson is second in the Big Ten in scoring (21.0 ppg) and is among the Big Ten leaders in steals (2.6, 2nd), 3-pointers per game (3.4, 1st) and 3-point percentage (.567, 6th).

Reached double figures 10 times, including seven 20-point efforts, as he had 22 points at Michigan, including 20 points in the second half.

Watson carried the Huskers with a career-high 34-point effort against Iowa on Jan. 5. In that game, Watson went 11-of-18 from the field, including a blistering 7-of-8 shooting from 3-point range. His seven 3-pointers was one off NU's single-game record, while his .875 percentage was the fourth-highest total in school history.

Keyed NU's win over No. 16 Indiana with 26 points, five steals and four assists, as he had 19 second-half points.

Paced NU with 20 points, matched his career high with six rebounds and added four steals and four assists at Clemson.

Scored a then-career high 27 points on 10-of-18 shooting against No. 14 UCLA, scoring 21 of his 27 points in the second half as Nebraska rallied back and cut a 15-point deficit to two.

Keyed NU's win over Dayton with 20 points, a career-high five steals and three assists while hitting a pair of game-winning free throws with 8.8 seconds left when the Huskers trailed 78-77.

He opened the season with a then-career-high 23 points along with six assists and five rebounds in NU's win over Sacramento State on Nov. 13.
As a freshman, Watson played in all 34 games and made 16 starts for the Huskers. He averaged 8.6 points per game and was in double figures 15 times.
Watson was one of five Husker freshmen to finish his initial campaign on NU's top-10 list for both freshmen points and assists, joining Eric Piatkowski (1991), Tyronn Lue (1996), Cookie Belcher (1997) and Jake Muhleisen (2002).

Finished fourth among Big Ten freshmen in both assists and steals per game in 2015-16.

His 2.44-to-1 assist-to-turnover ratio in 2015-16 was the best by a Husker guard in nearly a decade and the fourth-best over the last 30 years.
TAKING ON A CHALLENGING SCHEDULE
Nebraska has faced a daunting 2016-17 non-conference schedule. The Huskers are 9-8 on the season and have played the toughest schedule in the country according to the NCAA's RPI as of Jan. 16.
Nebraska's non-conference schedule ranks second nationally as of Jan. 16

The Huskers' Division I opponents are a combined 179-79, as the .694 winning percentage is the best in the country. NU's remaining opponents have a .680 winning percentage.

The Big Ten currently has 12 of its 14 teams in the top-100 of the RPI, including eight top-50 teams.

Last month, Nebraska completed a week where the Huskers played consecutive top-10 teams in non-conference play for the first time in program history (No. 10 Creighton, No. 3 Kansas).

The 2016-17 season marked the third time Nebraska has faced multiple top-10 teams prior to the start of conference play. In both of the other two instances (1950-51 and 1954-55), NU played a conference opponent as part of the Big Seven Holiday Tournament in Kansas City.
HUSKERS LOOK FOR OFFENSIVE CONSISTENCY
While replacing their top two scorers who combined for nearly 33 points per game last year, there has been some growing pains at times for the youthful Husker attack, which has only one senior and one junior among its top nine players. The Huskers are currently averaging 72.2 points per game and has been on a roll as of late.
Since the loss to Gardner-Webb on Dec. 18, the Huskers have averaged 79.8 points per game, cracking the 80-point mark in four of the past six contests.

For the Husker offense, 70 points has been a magic number in recent years, as Nebraska is 43-11 (.796) in Miles' four-plus seasons at NU, including 7-3 this season.

The Huskers are 20-3 under Miles when scoring at least 80 points following the 91-85 loss to Michigan on Jan. 14. NU is 5-1 this season when scoring 80 points and are 13-2 over the last two years when reaching 80 points.

In 2015-16, Nebraska averaged 72.2 points per game, the highest total since the 1996-97 team averaged 72.9 points per game. It marked the first time since 2003-04 that Nebraska averaged over 70 points per game.

Nebraska's scoring average in 2015-16 was 11.7 points higher than the previous season, the largest single-season jump since WWII. It is the first time that NU's scoring average jumped more than 10 ppg from the previous season.