Nebraska MBB: Huskers Host No. 10 Creighton Wednesday Night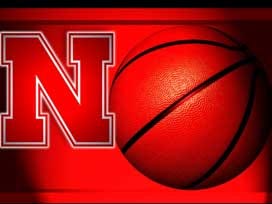 Posted By: Sports
sports@klkntv.com
Courtesy: UNL Media Relations
GAME 9: VS. NO. 10 CREIGHTON
Date: Wednesday, Dec. 7
Time: 8:06 p.m.
Arena: Pinnacle Bank Arena
Tickets: Huskers.com/Tickets
NEBRASKA CORNHUSKERS
2016-17 Record: 5-3
Head coach: Tim Miles
Record at Nebraska: 68-70 (5th year)
Career Record: 351-290 (22nd year)
No. 10/10 CREIGHTON BLUEJAYS
2016-17 Record: 8-0
Head coach: Greg McDermott
Record at Creighton: 149-72 (7th year)
Career Record: 429-267 (23th year)
BROADCAST INFO
Television: BTN
Play-by-play: Kevin Kugler
Expert Analysis: Stephen Bardo
Online: BTN2Go
Radio: IMG Husker Sports Radio Network, including KLIN (1400 AM) in Lincoln, KXSP (590 AM) in Omaha and KRVN (880 AM) in Lexington.
Play-by-play: Kent Pavelka
Expert Analysis: Matt Davison
Also available online at Huskers.com, on the Huskers App and on TuneIn Radio and the TuneIn Radio App.
Huskers Host No. 10 Creighton Wednesday Night
The Nebraska men's basketball team begins one of the most anticipated non-conference weeks in recent memory Wednesday evening, as the Huskers host No. 10 (AP/Coaches) Creighton at Pinnacle Bank Arena.
Tipoff for the annual intrastate matchup between the Huskers and Bluejays is set for 8:06 p.m. (CT) and a limited number of tickets are available for this game by visiting Huskers.com/Tickets, calling 1-800-8-BIGRED during business hours or at Pinnacle Bank Arena beginning at 6:30 p.m. on Wednesday evening. A sellout crowd of nearly 16,000 is expected.
The matchup will be carried nationally on BTN with Kevin Kugler and Stephen Bardo and also available on the BTN2Go app and on BTN.com.
Fans can listen to Wednesday's game and all of the action throughout the 2016-17 season on the Husker Sports Network with Kent Pavelka and Matt Davison on the call, including on Huskers.com and the Huskers app. A complete list of HSN affiliates is on page 5 of the release.
Nebraska has been challenged by a non-conference schedule which is 25th nationally entering the week. The Huskers will face consecutive top-10 foes in non-conference action for the first time in program history with matchups against the Bluejays on Wednesday and at No. 3 Kansas on Saturday. In fact, NU played consecutive non-conference games against ranked foes only four other times, mostly recently during the 1995-96 season.
The Huskers (5-3) snapped a three-game losing streak with a 73-61 win over South Dakota on Saturday. The Huskers put all five starters in double figures, led by sophomore Jack McVeigh's 16 points and six rebounds. Michael Jacobson put together his first career double-double with 11 points and career bests in both rebounds (10) and assists (five). Jacobson, a 6-foot-9 sophomore is averaging 11.0 points on 50 percent shooting and 8.5 rebounds per game in NU's two games last week.
Creighton is 8-0 on the season following an 82-70 win over Akron on Saturday night. The Bluejays feature one of the country's best backcourts in Maurice Watson Jr. (12.0, 9.0 apg) and Marcus Foster (19.4 ppg) and have four players averaging double figures. The Bluejays already have wins over Wisconsin and North Carolina State, while Wednesday's game is their first road game of 2016-17.
NUMBERS TO KNOW
8 – Number of 20-point games by Huskers in 2016-17 (Webster-3; Watson-4; McVeigh-1). Entering this season, the entire returning roster combined for two, both coming from Webster in 2015-16.
9 – Consecutive games in double figures by Tai Webster dating back to last season's Big Ten Tournament. It more than doubles his previous long streak of four set last year.
9 – Career high in assists for senior Tai Webster against South Dakota. Webster has set his personal high in assists twice in the last four games (7 vs. No. 14 UCLA). Webster is averaging 4.8 assists per game in that stretch with a 2.1-to-1 assist-to-turnover ratio.
33 – Consecutive starts for Michael Jacobson, whose first career start was the 2015 game at Creighton. Jacobson is ninth in the Big Ten in blocked shots (1.5 bgm) and 20th in rebounding (6.0 rpg).
62.5 – Nebraska is fourth in the Big Ten in scoring defense, allowing 62.5 points per game. NU has held each of its last four opponents to more than 14 points below their season average.
SCOUTING CREIGHTON
The Bluejays are 8-0 on the season and ranked 10th in this week's AP Poll following an 82-70 win over Akron on Saturday. The Bluejays have a win over then-No. 9 Wisconsin as well as North Carolina State and Ole Miss before running off three straight home wins. Wednesday's trip is the first of the season for the Bluejays, who will also travel to Arizona State later this month before opening Big East play. Creighton comes into the game averaging 90.8 points per game and shooting 54 percent as a team, including 45 percent from 3-point range. The Bluejays have four guys averaging double figures, led by Kansas State transfer Marcus Foster, who averages a team-best 19.4 points per game. Senior Maurice Watson Jr. is the engine of the Bluejay offense, as he averages 12.0 points and is among the national leaders with 9.0 assists per game.
Greg McDermott is in his seventh year at CU after coaching at Iowa State, Northern Iowa, North Dakota State and Wayne State. McDermott and NU Head Coach Tim Miles have squared off several times during their days at the Division II level and have met five times while leading Division I programs: a 67-54 Iowa State win over North Dakota State in 2006-07 and Creighton's victories in the last four matchups between the two schools.
SERIES HISTORY
Nebraska and Creighton are meeting for the 50th time in series history on Wednesday, with the Cornhuskers holding a 25-24 advantage that dates back to the 1922-23 season. It is the longest non-conference series on the Huskers' schedule. The home team has won nine of the last 11 years, while Nebraska looks to snap a five-game losing streak in the series, as the Huskers' last win in the series was a 59-54 win over the Bluejays in 2010-11. NU is now 32-38 all-time against the current Big East programs.
LAST SEASON
Despite a game-high 28 points from Andrew White, the Huskers fell at Creighton, 83-67. Nebraska whittled a 14-point first half deficit to 36-32 after an Andrew White III basket in the opening minute of the second half, but the Bluejays went on a 16-2 run as Geoffrey Groselle scored six of his 15 points in the spurt. White carried the Husker offense in the loss with 28 points and a career-high 10 rebounds, while Tai Webster added 15 for the Huskers.
LAST TIME OUT
Jack McVeigh's 16 points led five Huskers in double figures, as Nebraska snapped a three-game losing streak with a 73-61 win over South Dakota Saturday afternoon.
McVeigh led a balanced attack as the Huskers raced out to a 22-point first half lead before allowing South Dakota to get within two midway through the second half.
Tai Webster had 12 points, a career-high nine assists and six rebounds, while Michael Jacobson collected his first career double-double with 11 points, a career-high 10 rebounds and five assists.
Nebraska got off to a blistering start, hitting 10 of its first 15 shots and built a 26-4 lead in the first eight minutes after using runs of 7-0 and 14-0. Jacobson had six early points, as NU had seven players score at least three points and had eight assists on its first 10 baskets.
The Huskers eventually led 43-23 after a dunk by Isaiah Roby with 2:11 left in the half and were in control before the Coyotes used an 8-0 run, keyed by a pair of 3-pointers from Carlton Hurst, to pull within 12 right before the half.
The game stayed in that range until the Huskers ran off five straight points to make it 52-35 with 15:10 left. The Huskers led 56-42 with just under 12 minutes remaining then went ice cold from the field, missing six straight shots. USD's Trey Burch Manning scored five of his seven points in a 12-0 Coyote run to get within 56-54 after a Matt Mooney basket with 7:30 left.
Webster then took over, as the senior snapped the dryspell with a 3-pointer to make it a five-point game at 59-54 as the Huskers scored six of the next eight points to extend the lead to 64-56. USD got to within 67-60, but a Jacobson putback and two free throws from McVeigh ended the Coyotes' upset bid.
TAKING ON A CHALLENGING SCHEDULE
Nebraska is in the midst of one of its most difficult non-conference slates in school history in 2016-17. The Huskers are in the middle of a stretch where they are playing six of seven teams currently in the top-51 of the RPI. The Huskers have already enjoyed one top-50 win with a neutral-site win over Dayton and have a major opportunity this week with games against nationally ranked Creighton and Kansas.
Nebraska has faced multiple top-10 teams in non-conference action on two others occasions: 1950-51 (No. 9 Missouri, No. 10 Kansas) and 1954-55 (No. 4 Iowa and No. 7 Missouri).

This week will mark the first time since 2012-13 that NU will play consecutive top-10 teams (at No. 1 Indiana and No. 8 Michigan State) and the first time ever that the Huskers will play back-to-back non-conference games vs. top-10 foes.

It is the second straight season that NU will face multiple ranked teams during non-conference action. Prior to last season, it has not happened since the 2002-03 season.

The three ranked non-conference teams will mark the fifth time since the AP poll began that NU has faced three ranked opponents before the start of conference play (also 1954-55, 1957-58, 1958-59 and 2015-16). The school record is four set by the 1954-55 squad. In 1954-55 and 1957-58, at least one of the games came in the Big Eight Holiday Classic in Kansas City.

The three teams NU has lost to (UCLA, Clemson, Virginia Tech) are a combined 20-3 on the season, as UCLA is ranked second in this week's polls released Monday.

Nebraska has 22 wins in program history against top-10 teams, with the most recent one coming against Wisconsin on March 9, 2014.

Nebraska is 3-13 all-time against teams ranked 10th in the AP poll, picking up wins against Oklahoma (1986) and Kansas (1991 and 1994).
YOUTH IS SERVED
With seven freshmen and sophomores in the Huskers' current 10-man rotation, it is not surprising that most of the scoring and minutes have come from the underclassmen. Through the first eight games, 69 percent of NU's minutes and 68 percent of the Huskers' points have come from the freshmen and sophomore classes.
CLOSE CALLS
In all three of its losses, the Huskers have been in the game until the final two minutes. Against both UCLA and Virginia Tech, NU was within six points in the final two minutes, while NU had two shots to win and another shot to tie at the end of regulation.
Nebraska is 7-4 under Miles in games decided by two points or less and 18-15 in games by five points or less.
THIEVERY IS ELEMENTARY FOR WATSON
Sophomore guard Glynn Watson has been a defensive terror as of late. Over the last five games, he has averaged 3.0 steals per game, including three games of at least four steals.
He leads the Big Ten in steals at 2.3 per game and is the only Big Ten player averaging at least two steals per game. Watson is also 27th nationally in steals entering this week.

Watson has two of the three highest single-game totals in the Big Ten this year, as he had five against Dayton (Nov. 24) and Virginia Tech (Nov. 27).

If Watson can keep up this pace, he can become only the sixth Husker to average at least two steals per game, joining Cookie Belcher, Erick Strickland, Eric Johnson, Venson Hamilton and Brian Carr.

Watson is also one of 15 players nationally and one of three from power conferences averaging 13 points, 3.0 assists and 2.25 steals per game, joining Oklahoma's Jordan Woodward, Oklahoma State's Jawun Evans and St. Bonaventure's Jaylen Adams.
TAI'S TAKING OVER
Last season, Tai Webster was one of the most improved players in the Big Ten, and the 6-foot-4 guard has taken another leap as a senior. Webster comes into the week fifth in the Big Ten in scoring at 16.9 points per game and also chipping in 5.4 rebounds, 3.8 assists and 1.1 steals per game.
Webster is one of only two Big Ten players joining Northwestern's Scottie Lindsey – and one of 31 players nationally averaging at least 15 points, 5.0 rebounds, 3.0 assists and 1.0 steals per game.

Webster is only 14 points away from cracking Nebraska's top 50 scoring list and reached 100 career steals in Saturday's win over South Dakota. He also needs six assists to reach 200 for his career.

He is the only Husker to score double figures in each of NU's eight contests in 2016-17 and has been in double figures in 10 of his last 11 games dating back to the 2016 Big Ten Tournament (the other game was a nine-point effort in the win over Wisconsin).

He turned in a strong performance at the Wooden Legacy, averaging 19.3 points, 5.7 rebounds and 4.0 assists in three games. Webster had 19 points, seven rebounds and seven assists vs. No. 14 UCLA and had 23 points and eight rebounds against Virginia Tech.

Webster now has three 20-point games this season after reaching that mark twice in his first three seasons, as he also had 23 against Louisiana Tech on Nov. 19 and 20 in the season opener against Sacramento State on Nov. 13. In the win over Louisiana Tech, Webster led NU in scoring, rebounding, assists and steals.

Prior to this season, Webster has never scored more than 13 points in any career home game, as his top-10 scoring efforts had been away from home.
As a junior, Webster put together one of the largest one-season scoring jumps by a Husker in recent years during the 2015-16 season. He improved his scoring average from 3.9 ppg to 10.1 ppg from his sophomore to junior campaigns, marking the largest one-season jump by a Husker in nine seasons. Webster reached double figures 16 times in 2015-16 after accomplishing the feat just seven times in his first two seasons and closed the year by averaging 14.7 points, 4.7 rebounds and 2.3 steals per game at the Big Ten Tournament.
TRAVELS WITH TAI: SUMMER EDITION
Senior guard Tai Webster spent the summer helping New Zealand qualify for the 2016 Rio Olympics. In the FIBA Qualifying Tournament in Manila, he averaged 16.7 points, 9.7 rebounds and 3.0 assists per game, ranking in the top six in all three categories. Webster also had a pair of double-doubles, matching current New York Knicks forward Maurice Ndour for the most in the tournament. Webster spent all of June and the first week of July with the New Zealand program, as the team trained in Japan, China, Latvia and Lithuania. In addition, he served as a counselor at the adidas Nations Camp in Los Angeles.
WATSON IS POINT OF IT ALL
Glynn Watson Jr. has continued his emergence as one of the best young guards in the Big Ten. The 6-foot sophomore enters the Creighton game averaging 13.8 points, 3.1 assists and a Big Ten-best 2.3 steals per game. Watson comes from a basketball family, as his older brother Demetri McCamey was a first-team All-Big Ten performer at Illinois, but has quickly made his own name at Nebraska.
Watson is second on the team in scoring and assists and ranks among the conference leaders in scoring (16th) and steals (first).

Has already posted four 20-point games in NU's first eight contests after not scoring more than 17 points in any game as a freshman.

Led NU with 20 points, matched his career high with six rebounds and added four steals and four assists at Clemson.

He played well at the Wooden Legacy, averaging 16.3 points, 3.7 rebounds, 3.3 steals and 3.0 assists per game.

Established a career high with 27 points on 10-of-18 shooting against No. 14 UCLA, scoring 21 of his 27 points in the second half as Nebraska rallied back and cut a 15-point deficit to two.

Keyed NU's win over Dayton with 20 points, a career-high five steals and three assists while hitting a pair of game-winning free throws with 8.8 seconds left when the Huskers trailed 78-77.

He opened the season with a career-high 23 points along with six assists and five rebounds in NU's win over Sacramento State on Nov. 13.

Prior to Watson's effort in the opener, Shavon Shields was the last Husker with a 20-point, six-assist effort as he had 21 points and seven assists against Delaware State on Nov. 19, 2015. The last Husker guard to do that was Jamel White against Western Kentucky during the 2006-07 season
As a freshman, Watson played in all 34 games and made 16 starts for the Huskers. He averaged 8.6 points per game and was in double figures 15 times.
Watson was one of five Husker freshmen to finish his initial campaign on NU's top-10 list for both freshmen points and assists, joining Eric Piatkowski (1991), Tyronn Lue (1996), Cookie Belcher (1997) and Jake Muhleisen (2002).

Finished fourth among Big Ten freshmen in both assists and steals per game in 2015-16.

His 2.44-to-1 assist-to-turnover ratio in 2015-16 was the best by a Husker guard in nearly a decade and the fourth-best over the last 30 years.
HUSKERS LOOK TO CONTINUE OFFENSIVE IMPROVEMENTS
Nebraska will look to continue the offensive improvement the Huskers enjoyed in 2015-16. Last year, the Huskers improved their season scoring average by 11.2 points per game and finished seventh in the Big Ten in scoring offense.
Despite graduating its top two scorers from last year, the Huskers are at 69.1 points per game entering Wednesday's game with Creighton.
For the Husker offense, 70 points has been a magic number in recent years, as Nebraska is 40-9 (.816) in Miles' four-plus seasons at NU, including 4-1 this season.

The Huskers are now 17-2 under Miles when scoring at least 80 points following the 80-78 win over Dayton on Nov. 24. Last year, NU cracked the 80-point mark on nine occasions.

In 2015-16, Nebraska averaged 72.2 points per game, the highest total since the 1996-97 team averaged 72.9 points per game. It marked the first time since 2003-04 that Nebraska averaged over 70 points per game.

Nebraska's scoring average in 2015-16 was 11.7 points higher than the previous season, the largest single-season jump since WWII. It is the first time that NU's scoring average jumped more than 10 ppg from the previous season.
RETURNING TO DEFENSIVE ROOTS
Some of the biggest strides Nebraska has made have come on the defensive side of the ball in 2016-17. Nebraska allowed 69.0 points per game last year, but enters Wednesday's game with Creighton ranked fourth in the Big Ten at 62.5 points per game.
The Huskers have been tested against some of the nation's most efficient offenses during the first month of the season, as four opponents: UCLA (fifth); Virginia Tech (16th); Clemson (27th) and Dayton (37th) are among the top-40 offenses in the country according to KenPom as of Monday.

Nebraska has held two teams (Louisiana Tech and Clemson) to season lows, while three other teams (UCLA, Virginia Tech and South Dakota) were limited to their second-lowest totals entering the week.

Nebraska has held five of their eight opponents to under 40 percent shooting as only one team (UCLA) has shot over 45 percent this season.

Under Miles, NU is 42-14 over the past four-plus seasons when holding opponents to under 40 percent shooting.
HUSKERS LOOK TO RELY ON INSIDE GAME
One of the biggest gains the Huskers look to make this season is on the interior, where sophomores Michael Jacobson and Ed Morrow Jr. both return after playing extensively last season while NU added Jordy Tshimanga in the offseason.
Morrow, who is healthy after being hampered by foot problems for most of 2015-16, is up to 234 pounds, which is 20 pounds heavier than when he arrived on campus. Last year, he averaged 4.1 points and 3.3 rebounds per game. Morrow shot 64 percent from the field and was second on the team in both offensive rebounds (46) and blocked shots (21) despite playing less than 14 minutes per game.
This season, Morrow is starting at forward and averaging 11.1 points on 57 percent shooting and 7.5 rebounds per game. He is 11th in the Big Ten in rebounding, including second in offensive rebounds, and 12th in field goal percentage.
Has reached double figures five times in Nebraska's eight games after reaching double figures just four times as a freshman.

Earned his second career double-double at Clemson on Nov. 30, grabbing a career-high 12 rebounds and adding 10 points and a season-high three blocked shots.

Collected his first career double-double against Dayton, scoring 19 points on 9-of-11 shooting and grabbing a career-high 10 rebounds in the 80-78 win.

Reached double figures in the loss to Virginia Tech, scoring 13 points and grabbing seven boards, as he averaged 13.3 points and 8.0 rebounds during the three games at the Wooden Legacy.

Opened the season with a then-career-high 13 points and six rebounds against Sacramento State on Nov. 13.
Jacobson started at center for the Huskers' final 25 games becoming the first Husker freshman to start every conference game since Cookie Belcher in 1996-97. Jacobson, who has grown to 6-9, 239 pounds, averaged 4.7 points and 4.3 rebounds while leading the team in blocked shots (28).
Jacobson is averaging 6.1 points, 6.1 rebounds and 1.5 blocked shots per game, ranking ninth in the Big Ten in blocked shots. He had his best week of the season against Clemson and South Dakota, averaging 11.0 points and 8.5 caroms per outing.
Jacobson recorded his first career double-double against South Dakota, finishing with 11 points and career bests in both rebounds (10) and assists (five). He also hit a pair of 3-pointers in the win.

He had a solid performance against Clemson in the ACC/Big Ten Challenge on Nov. 30, finishing with then-season bests in points (11) and rebounds (seven).

He has grabbed six or more more rebounds six times in eight games and has five games with multiple blocked shots.
Tshimanga gives the Huskers additional size in the post, as he checks in at 6-foot-11, 275-pounds. As a high school senior, he averaged 18.3 points, 14.1 rebounds and 3.1 blocks per game at The MacDuffie School. Tshimanga has caused an impact defensively, averaging 3.4 rebounds per game in just 9.0 minutes per contest. He had season bests in both points (eight) and rebounds (eight) in the win over Mary on Nov. 15 and had four points and six caroms against No. 14 UCLA on Nov. 25. Tshimanga had three points and three rebounds at Clemson and four points and two blocks vs. South Dakota.
JACK McVEIGH FOR TREY
Jack McVeigh has been one of the biggest surprises for the Huskers in the early going. The 6-foot-8 sophomore from Cabarita Beach, Australia, has become a consistent scorer, averaging 8.9 points and 4.4 rebounds per game and lead the Huskers with 16 3-pointers.
He broke out of a mini slump on Saturday, finishing with a game-high 16 points and grabbing six rebounds against South Dakota.

He posted his first career 20-point effort in Nebraska's win over Louisiana Tech on Nov. 19, scoring 16 of his 21 points in the second half against the Bulldogs. He went 6-of-11 from the field, including four 3-pointers, and added five rebounds and a pair of steals.

McVeigh spent most of the offseason getting quicker to handle defenders on the wing. The impact has also played a role in his improved rebounding, as he has grabbed five or more rebounds three times, including a season-high seven boards against Sacramento State.
McVeigh, who averaged 4.8 points per game as a freshmen, showed glimpses of his ability when he went into the starting lineup after Shavon Shields missed four games with a concussion last February. McVeigh averaged 11.0 points per game and shot 48 percent from 3-point range during those four contests.
McVeigh attended the Australian Institute of Sport, a program which has produced numerous NBA players, as well as former Husker Olympian Aleks Maric.