Nebraska MBB: Huskers host No. 15 Purdue on Senior Night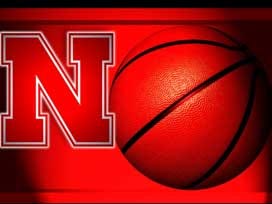 Posted By: Sports
sports@klkntv.com
GAME 30: vs. PURDUE
Date: Tuesday, March 1
Time: 7:06 p.m.
Arena: Pinnacle Bank Arena
Tickets: Huskers.com/Tickets
NEBRASKA CORNHUSKERS
2015-16 Record: 14-15, 6-10 Big Ten
Head coach: Tim Miles
Record at Nebraska: 61-64 (4th year)
Career Record: 344-284 (21st year)
NO. 15/13 PURDUE BOILERMAKERS
2015-16 Record: 22-7, 10-6 Big Ten
Head coach: Matt Painter
Record at Purdue: 234-132 (12th year)
Career Record: 259-137 (13th year)
BROADCAST INFO
Television: BTN
Play-by-play: Dave Revsine
Expert Analysis: Shon Morris
Online: BTN2Go
Radio: IMG Husker Sports Radio Network, including KLIN (1400 AM) in Lincoln, KXSP (590 AM) in Omaha and KRVN (880 AM) in Lexington.
Play-by-play: Kent Pavelka
Expert Analysis: Matt Davison
Satellite Radio: Sirius-145; XM-196
Also available online at Huskers.com, on the Huskers App and TuneIn Radio
Huskers Host No. 15 Purdue on Senior Night
The Nebraska men's basketball team looks to send its seniors out with a win over a ranked team, as the Huskers welcome No. 15/13 (AP/Coaches) Purdue to Pinnacle Bank Arena Tuesday evening.
Tipoff is set for 7:06 p.m. and a limited number of tickets are available by visiting Huskers.com, calling 800-8-BIGRED or at the Pinnacle Bank Arena box office Tuesday evening beginning at 5:30 p.m.
The second meeting between Nebraska and Purdue will be televised nationally on BTN with Dave Revsine and Shon Morris on the call. The contest will also be available on BTN2Go on laptops, tablets and mobile devices.
Tuesday's game will also air across the state of Nebraska on the Husker Sports Network with Kent Pavelka and Matt Davison on the call, including KLIN 1400 AM in Lincoln, KXSP 590 AM in Omaha and KRVN 880 in Lexington and is also available on Huskers.com and the Huskers App.
Nebraska (14-15, 6-10 Big Ten) looks to bounce back after a pair of close losses, two setbacks by a combined four points have put the Huskers in a must-win mode heading into the final week of the regular season. NU, which has been off since a 56-55 loss to Penn State last Thursday, had game-winning shots at the end of regulation in both losses.
The one positive from Thursday's loss at Penn State was the return of senior forward Shavon Shields to the lineup. Shields, who had not played since suffering a concussion on Feb. 6, scored a game-high 25 points against the Nittany Lions. Shields joins Benny Parker, who has played in every game during his career, as the Huskers being recognized in pregame ceremonies, as fans should be in their seats by 6:40 p.m. for Senior Night ceremonies.
Purdue (22-7, 10-6 Big Ten) comes off an 83-79 win over than-No. 10 Maryland on Saturday. A.J. Hammons had 19 points and seven rebounds to lead five Boilermakers in double figures as they avenged an earlier loss to the Terrapins.
NUMBERS TO KNOW
1 – Ed Morrow Jr. needs one blocked shot to reach 20 for the season. It would mark the first time that NU had two freshmen with at least 20 blocks on the season, as Michael Jacobson leads the Huskers with 21.
3 – Nebraska has held three of its last four opponents under 40 percent shooting. The Huskers held just two of its first 13 Big Ten opponents under 40 percent shooting.
3 – Andrew White III needs three 3-pointers to tie for fourth on NU's single-season 3-point chart (78, Tyronn Lue and Cary Cochran).
5 – Andrew White III needs five points to become the 14th Husker basketball player to score 500 points in a season. White was held to eight points at Penn State, and has not been held out of double figures in consecutive games.
10.7 – Nebraska's scoring average is 10.7 points higher than last year's total. It is on pace to be the largest single-season increase in school history.
SCOUTING PURDUE
The Boilermakers come into Tuesday's game with a 22-7 record and a 10-6 Big Ten mark and are challenging for a double-bye in next week's Big Ten Tournament. Purdue, which returned four starters and 11 letterwinners from a team that went 21-13 before losing to Cincinnati in the second round of the 2015 NCAA Tournament. The Boilermakers opened the season with 11 straight wins and were ranked as high as ninth in the country in December and have remained in the polls throughout the year.
Coach Matt Painter's team has been one of the Big Ten's best defensive teams, holding opponents to 39 percent shooting, including just 31 percent from 3-point range. Purdue is among the national rebounding leaders with a +11.2 rebounding margin. In Big Ten play, Purdue has been outstanding at home, going 7-1, but is just 3-5 away from Mackey Arena.
Purdue's strength is its frontcourt with the duo of A.J. Hammons (14.7 ppg, 7.9 rpg) and Caleb Swanigan (9.9 ppg, 8.4 rpg), as the pair ranks among the Big Ten rebounding leaders. In all, nine players average at least five points per game. In addition, 7-foot-2 sophomore Isaac Hass comes off the bench and adds 10 points and 4.0 rebounds per game.
SERIES HISTORY
Tuesday's game between the Huskers and Purdue will be the 17th all-time meeting between the two programs in a series that dates back to 1947.
Purdue holds a 12-4 lead in the all-time series, including the first meeting back on Jan. 30. The Boilermakers are 6-2 against Nebraska since the Huskers joined the Big Ten prior to the 2011-12 season (5-1 in regular season; 1-1 in Big Ten Tournament).
LAST MEETING WITH PURDUE
Andrew White III led four Huskers in double figures, but Purdue's inside game was too much, as the No. 21 Boilermarkers topped Nebraska, 89-74, at Mackey Arena on Jan. 30.
A.J. Hammons led Purdue with 32 points on 14-of-17 shooting while adding 11 rebounds, five assists and four blocked shots, as the Boilermakers shot 59 percent en route to improving to 19-4 on the season and 7-3 in the Big Ten.
Raphael Davis added 17 points, including 4-of-5 from 3-point range, while Isaac Haas added 13 point off the bench, as the two Purdue centers combined for 45 of Purdue's 89 points.
White led NU with 18 points and a team-high six rebounds, while Tai Webster added 17 points and three steals. Shavon Shields finished with 16 points, including 13 in the second half, while Glynn Watson Jr. added 11 points for Nebraska.
LAST TIME OUT
Nebraska erased an 18-point second half deficit, but Shep Garner's free throw with 7.2 seconds left broke a 55-all tie, as the Huskers fell at Penn State 56-55 on Thursday evening.
The Huskers (14-15, 6-10 Big Ten) had an opportunity to steal a road win, but Shavon Shields jumper at the buzzer was off the mark, as Penn State (15-13, 6-9 Big Ten) held on for the victory.
Shields, who had missed the last four games following a concussion, was outstanding in his return with a game-high 25 points on 10-of-17 shooting, but was the only Husker to finish in double figures.
Penn State was held to 39 percent shooting, but hit 11 3-pointers in picking up the victory, including five each from Brandon Taylor and Garner. Taylor finished with 19 points and 10 rebounds, while Garner led PSU with 22 points.
Nebraska trailed 44-26 with 14:03 left before regrouping. Nebraska used a 9-0 run, including five points from Glynn Watson Jr., to pull within 44-35 with just over 10 minutes left. PSU stretched the lead back to 12, at 53-41 after a Garner 3 before Nebraska's defense changed the pace.
NU did not allow a field goal in the final 6:55 and used a 14-2 surge to pull even at 55-all after a pair of Michael Jacobson free throws with 50.3 seconds left.
PSU got a chance for the final shot after a Husker foul with 23 seconds left. PSU put the ball in Garner's hands and he was fouled with just over seven seconds left. He hit the first one to give the Nittany Lions the lead, but missed the second to give NU a final chance.
SENIOR NIGHT SET FOR TUESDAY
Tuesday's game is Senior Night for the Huskers, as Shavon Shields and Benny Parker will be honored. The pair, who were part of Tim Miles' first recruiting class, have played in more than 115 games apiece, have combined for nearly 2,000 points, 900 rebounds and 450 assists and 250 steals.
Shields ranks 10th on NU's career scoring list with 1,528 points and has grabbed 637 rebounds to rank 13th. He is also third in school history with 107 starts. Shields also ranks fourth in free throws made and needs just six field goals to move into 10th place on that list.

Parker, who has played in all 125 games during his four-year career has more career steals than turnovers in his tenure and is on pace to set career bests in scoring, rebounding and assists this year. He joins Andew White III as the only Husker to start every game in 2015-16.

Both seniors are on track to graduate in four years, as Shields (biological sciences) will graduate in May while Parker (business administration) is set to finish in August.

Nebraska will also honor its two senior managers, Skyler Sullivan and Robert Edwards, prior to the game.
WORTH NOTING
Nebraska will play its ninth ranked team of the season on Tuesday, as Purdue is 15th in this weke's AP poll. Nebraska's nine ranked opponents rank fourth in school history for most ranked opponents in a season. The Huskers are 3-8 all-time against teams ranked 15th in the AP poll with the last win coming in a 77-69 win over No. 15 Colorado at the Devaney Center. Entering this week's action, NU's eight games against ranked foes is third among conference schools (Iowa and Michigan; 9).

11 of the Huskers' losses have come to teams currently rated in the top 50 in the KenPom rankings as of Monday.

Andrew White III has more than filled in the offensive production that All-Big Ten performer Terran Petteway provided over the last two seasons. In Big Ten play, White is one of five players ranked in the top-12 in the Big Ten in both scoring and rebounding, joining Denzel Valentine (Michigan State), Malcolm Hill (Illinois), Brandon Taylor (Penn State) and A.J. Hammons (Purdue).
| | | | | | | |
| --- | --- | --- | --- | --- | --- | --- |
| Player | PPG | Reb | SPG | FG Pct. | 3-Pt. Pct. | FT Pct. |
| White III (2015-16) | 17.1 | 6.6 | 1.2 | .478 | .410 | .776 |
| Petteway (2014-15) | 16.9 | 4.6 | 0.9 | .380 | .293 | .678 |
Despite shooting 6-of-27 in the last two games, Andrew White III is still chasing a rare feat in Big Ten action. Over the last 20 seasons, as only four Big Ten players have shot 50 percent from the field, 40 percent from 3-point range and 75 percent from the foul line.
| | | | | | | |
| --- | --- | --- | --- | --- | --- | --- |
| Player | School | Season | FG% | 3P% | FT% | PPG |
| Andrew White III | Nebraska | 2015-16 | .490 | .412 | .784 | 17.1 |
| Frank Kaminsky | Wisconsin | 2014-15 | .547 | .416 | .780 | 18.8 |
| Adreian Payne | Michigan State | 2013-14 | .503 | .423 | .790 | 16.4 |
| Jared Sullinger | Ohio State | 2011-12 | .519 | .400 | .768 | 17.5 |
| Evan Turner | Ohio State | 2008-09 | .503 | .440 | .788 | 17.3 |
Nebraska has played its share of close games, going 2-5 in games decided by five points or less this season after going 15-9 in those games over the past three seasons. In Nebraska's last three home losses, NU has had it within one possession in the final three minutes, including a game-tying attempt against Maryland and a go-ahead attempt against OSU. In all seven of NU's home losses in 2015-16, it has been within five points within the final 1:30.

Nebraska has had to juggle its lineup since Shavon Shields was injured against Rutgers on Feb.6. The Huskers regained his services at Penn State, but had to adjust the lineup again, as Tai Webster replaced Glynn Watson Jr. in the starting lineup.
| | | |
| --- | --- | --- |
| Category | Last 5 Games | Before Shields' injury |
| Points per Game | 62.4 | 74.3 |
| FG Pct. | .399 | .458 |
| Reb. Margin | -2.8 | +3.9 |
Nebraska has relied on its youth down the stretch, as a freshmen has led the Huskers in either points, rebounds or assists in each of the last six games dating back to Feb. 6. Michael Jacobson has tied or led NU in rebounding in each of the last three games, averaging 6.7 rpg in that span, while Jack McVeigh led NU in scoring at Indiana and against Ohio State, marking the first time in four years that a freshman has led the Huskers in scoring in consecutive games (Shavon Shields).

WIth only three returning players who averaged double-figures in minutes played, the Huskers had some growing pains, especially on the defensive end early in conference action. NU has played better defensively of late, holding three of its last four opponents under 40 percent.

In research by Bradley University, Nebraska ranks fifth among all power conference teams in minutes played, as Husker freshman have combined for 2,226 minutes in 2015-16. NU trails only Washington, Boston College, Kentucky, and Duke among minutes played by freshmen in power conferences. In Big Ten play, over 40 percent of Nebraska's total minutes have been by freshmen with four in the Huskers' top eight players.
| | | |
| --- | --- | --- |
| Category | Overall | B1G |
| Percentage of Minutes | 38% | 41% |
| Percentage of Points | 32% | 35% |
Nebraska's 71.1 ppg in Big Ten play is not only a 14-point improvement on NU's conference scoring average (57.1 ppg), but is the first time NU has averaged at least 70 points in conference action since the 2001-02 campaign.

Nebraska has scored 70+ points eight times in Big Ten play, which is already the best since joining the Big Ten five years ago. The previous high was six in 2013-14.

NU enters the Purdue game sixth in the conference in rebounding margin at +2.9 per game. NU has not finished with a positive rebounding margin since joining the Big Ten in 2011-12.

Glynn Watson Jr. has been one of the Big Ten's best newcomers at point guard this season. The Bellwood, Ill., product is averaging 8.7 ppg and 2.5 apg while his 2.40 assist-to-turnover ratio is on pace to be the best by a Husker since Charles Richardson Jr. had a 2.57 assist-to-turnover ratio in 2006-07.
GETTING OFFENSIVE
With the departure of four players who played professionally, including Terran Petteway, who is with Fort Wayne in the NBA D-League, the biggest question entering the season was about the Huskers' offensive production.
NU's offense has been efficient, as NU's average of 72.2 points per game entering Tuesday's game with Purdue is the highest after 29 games since the 1997-98 season, the final season for former Husker great Tyronn Lue.
At this pace, it would be Nebraska's highest scoring average since the 1995-96 team averaged 80.2 points per game. Since 2000, only the 2003-04 (70.5 ppg) and 2000-01 (71.1 ppg) teams have eclipsed the 70-points per game mark.

Nebraska's scoring increase of 10.7 ppg ties for the largest increase in the Big Ten this season.

Entering the Purdue game, 74 percent of Nebraska's offense has come from underclassmen.

Nebraska has scored 80 or more points seven times, including three games of at least 90 points.

Five of Nebraska's top-eight scorers are in their first year of competition as a Husker, as newcomers have accounted for 56 percent of NU's total offense.

In Big Ten play, Nebraska is sixth in field goal percentage (.453) and seventh in scoring offense (71.1 ppg).

Ten Huskers have reached double figures at least once, while three players (Shields, Webster and White) have also recorded multiple 20-point efforts, marking the first time in 10 years that NU had three players with multiple 20-point games.
AW3 IS ON A ROLL
Junior Andrew White III has become a solid candidate for All-Big Ten honors in 2015-16. The 6-foot-7 wing is fourth in the Big Ten in scoring at 17.1 points per game. He is also 15th in rebounding (6.1 rpg), pacing the Huskers in scoring and rebounding.
White is one of the Big Ten's top 3-point shooters, ranking fifth in 3-pointers per game (2.6) while shooting 41.2 percent from long range. His 75 3-pointers already ranks sixth in school history.

He is on track to become just the seventh Husker, joining Dave Hoppen, Andre Smith, Chuck Jura, Eric Piatkowski, Aleks Maric and Stu Lantz, to average 17 points and six boards while shooting at least 49 percent from the field.

White has been in double figures a team-high 24 times, including eight 20-point efforts.

He has two 30-point games in 2015-16, becoming just the 10th Husker to post multiple 30-point games in a year.

He has three double-doubles on the year, posting them against Creighton (28 points and 10 rebounds), Samford (17 points and 11 rebounds) and at Illinois (21 points and 13 rebounds).

He scored a career-high 35 points against Penn State on Feb. 13, the 10th-highest total in school history. White added a career-high six 3-pointers and had 10 of his points in a 12-2 run to open the second half.

White recorded his first career 30-point effort against Abilene Christian on Dec. 5, finishing with 30 points, including 14-of-16 from the foul line, seven rebounds and four steals.

White looks to continue a trend of high-impact transfers under Miles who have gone on to first-team all-conference honors, including Terran Petteway (2014) at NU and Andy Ogide (2011) and Wes Eikmeier (2012) during Miles' tenure at Colorado State. White was ranked as one of 20 Impact Transfers by Jon Rothstein of CBS Sports prio­r to the start of the season.
SHIELDS CONTINUES TO CLIMB CHARTS
One of the most efficient players in school history, senior Shavon Shields has a chance to finish his career on NU's top-10 list in both points and rebounds. The 6-foot-7 forward has 1,528 points to rank 10th in scoring and is 13th in career rebounds with 637.
On the season, the 6-foot-7 senior is averaging 16.0 points, 4.9 rebounds, 2.8 assists and 1.3 steals per game. Shields ranks 11th in the Big Ten in scoring and fifth in steals, and is first or second on the team in scoring, rebounding and assists.
Shields returned to action on Feb. 26 after missing four games with a concussion. He finished with 25 points and three boards in his first action since Feb. 6.
Shields is one of only five Huskers to total 1,500 points and 600 rebounds, as he reached the plateau on Feb. 6 vs. Rutgers.

He has reached double figures 22 times this season, including a 28-point, five-rebound effort against No. 21 Miami on Dec. 1 and a 28-point performance in a win at No. 11 Michigan State on Jan. 20.

Shields has 77 career games in double figures, including 21 career 20-point performances and a pair of 30-point efforts. He scored a career-high 35 against Omaha (11/25/14) and had 33 points against Illinois (2/14/14) and is one of just 14 players in school history with multiple 30-point games.

Shields is just the second player in school history to be a three-year captain and is a returning first-team Academic All-American. In 2014, he was also one of 16 national finalists across all of Division I athletics for the 2014 Arthur Ashe Jr. Sports Scholar Award.

Shavon was one of five Division I players named to the NABC Allstate Good Works Team for his work in the community. That should be no surprise as his father, Will, is a former NFL Man of the Year for his efforts in the Kansas City community. The elder Shields was enshrined into the NFL Hall of Fame last August and was already a member of the College Football Hall of Fame.