Nebraska MBB: Huskers Host Penn State Tuesday Evening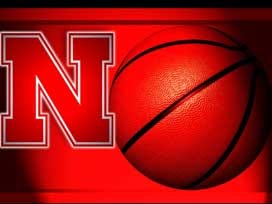 Posted By: Sports
sports@klkntv.com
Courtesy: UNL Media Relations
GAME 25: VS. PENN STATE
Date: Tuesday, Feb. 14
Time: 8:06 p.m.
Arena: Pinnacle Bank Arena
Tickets: Huskers.com/Tickets
Revsine
NEBRASKA CORNHUSKERS
2016-17 Record: 10-14, 4-8 Big Ten
Head coach: Tim Miles
Record at Nebraska: 73-81 (5th year)
Career Record: 356-301 (22nd year)
PENN STATE NITTANY LIONS
2016-17 Record: 14-12, 6-7 Big Ten
Head coach: Pat Chambers
Record at Penn State: 86-103 (6th year)
Career Record: 128-131 (8th year)
BROADCAST INFO
Television: BTN
Online: BTN2Go and BTN.com
Play-by-play: Kevin Kugler
Expert Analysis: Shon Morris
Radio: IMG Husker Sports Radio Network, including KLIN (1400 AM) in Lincoln, KXSP (590 AM) in Omaha and KRVN (880 AM) in Lexington.
Play-by-play: Kent Pavelka
Expert Analysis: Matt Davision
Also available online at Huskers.com, on the Huskers App and on TuneIn Radio and the TuneIn Radio App.
HUSKERS FACE NITTANY LIONS TUESDAY EVENING
The Nebraska men's basketball team looks to rebound from an overtime loss to No. 7 Wisconsin on Tuesday night, as the Huskers host Penn State at Pinnacle Bank Arena.
Tipoff is set for 8:06 p.m. and a limited number of tickets are available by visiting Huskers.com/Tickets or calling 800-8-BIGRED. In addition, any remaining tickets will be available for sale at the Pinnacle Bank Arena box office beginning at 6:30 p.m.
The game between the Huskers and Nittany Lions will be televised nationally on BTN with Kevin Kugler and Shon Morris on the call. The game is also available on the BTN2GO app for tablets and mobile devices and on BTN.com.
Fans can listen to Tuesday's game and all of the action throughout the 2016-17 season on the Husker Sports Network with Kent Pavelka and Matt Davison on the call, including on Huskers.com, the Huskers app, on TuneIn Radio and SiriusXM Radio. The broadcast starts 60 minutes before tipoff and a complete list of HSN affiliates is on page 5 of the release.
The Huskers (10-14, 4-8) were in the position to knock off the Badgers and led 69-67 until Nigel Hayes' 3-pointer with 17 seconds left in overtime gave the Badgers the lead for good. The Huskers had a chance to regain the lead but Tai Webster's shot was blocked by Ethan Happ and the Badgers handed Nebraska its third one-point loss in conference play. Webster led three Huskers in double figures with 19 points and five assists, while Glynn Watson Jr. and Michael Jacobson added 15 and 10 points, respectively. One highlight for the Huskers against Wisconsin was the return of Ed Morrow Jr., to the lineup after missing a month with a foot injury. The 6-foot-7 sophomore led the Huskers with 13 rebounds and added five points in 26 minutes of work. Morrow's 13-carom effort was his sixth double-figure effort of the season.
Penn State (14-12, 6-7 Big Ten) comes off its best week of the season, knocking off Maryland (70-64) on Tuesday before posting an 83-70 win at Illinois on Saturday. Payton Banks came off the bench for a team-high 24 points, while Lamar Stevens added 21, as the Nittany Lions shot 56 percent from the field. Freshman Tony Carr leads four PSU players who average double figures at 12.5 ppg.
NUMBERS TO KNOW
.457 – In Nebraska's four Big Ten wins, the Huskers are shooting nearly 46 percent from 3-point range. In conference losses, that number dips to .306.
.600 – Nebraska is 6-4 this season in games decided by five points or less. Two of the three losses came with 1.0 seconds left or less (vs. Ohio State; at Rutgers).
1.8 – Glynn Watson Jr. is averaging 1.8 steals per game, which is on pace to be the most since Cookie Belcher averaged 2.7 steals per game in 2000-01.
3 – Nebraska has three one-point losses this season, which is the most by a Husker team since 2001. Only the 1961-62 team, which went 3-4 in a school-record seven one-point games, had more one-point losses in a season.
4 – Tai Webster joins Dwayne Bacon (Florida State), Josh Hart (Villanova) and Mustapha Heron (Auburn) as the only power conference players to reach double figures in every game in 2016-17.
10.3 – Freshman center Jordy Tshimanga is averaging 10.3 points and 9.0 rebounds over his last three contests.
50 – Michael Jacobson is scheduled to make his 50th consecutive start on Tuesday evening.
SCOUTING PENN STATE
Under sixth-year coach Patrick Chambers, Penn State comes to Lincoln riding a two-game win streak following wins over No. 21 Maryland and at Illinois last week. The Nittany Lions, who start only one upperclassman, have played better of late, going 3-2 in the last five contests with the only losses coming in a triple OT loss at Indiana and a two-point loss to Rutgers.
Penn State features a balanced offense with four players averaging double figures. Freshman Tony Carr leads PSU in both scoring (12.5 ppg) and assists (3.9 apg) while Lamar Stevens is at 12.3 ppg while also averaging 5.7 rebounds per game. Juniors Shep Garner (12.2 ppg) and Payton Banks (11.6 ppg) have been PSU's top 3-point shooters, as the pair has combined for 131 3-pointers. Mike Watkins handles the interior, as he averages a team-high 8.2 rebounds per game and is second in the Big Ten in blocked shots at 2.6 per game.
SERIES HISTORY
Tuesday's game is the 14th meeting between the Huskers and Nittany Lions, and Penn State holds a 7-6 lead in the series. The two teams have split 10 meetings since Nebraska joined the Big Ten (NU is 5-4 in regular season; 0-1 in Big Ten Tournament). The Huskers are 4-0 in Lincoln against Penn State. The teams played three times before Nebraska joined the Big Ten, a home-and-home series in 1980 and 1981 and in the second round of the 1995 NIT.
Feb. 13, 2016: Behind a career-high 35 points from Andrew White III, Nebraska posted a 70-54 win over Penn State. The Huskers took control with a 39-7 surge spanning both halves, turning a four-point deficit late in the first half into a 28-point lead. Nebraska trailed 31-27 with 1:30 left in the half before seizing momentum by running off the final five points of the half, including a 3-pointer by Glynn Watson Jr. to beat the first half buzzer and give NU a 32-31 lead at the break. White took over in the opening minutes of the second half, keying a 12-2 spurt with 10 points, including a pair of 3-pointers that gave the Huskers a 44-33 lead. While White carried the offense, NU's defense held PSU to just two field goals in the first 13 minutes of the second half. The Huskers closed the spurt with 14 straight points, the last coming on a 3-pointer by Jack McVeigh with 7:19 left. Brandon Taylor led Penn State (12-13, 3-9 Big Ten) with 14 points and four rebounds, as the Nittany Lions shot just 38 percent and committed 17 turnovers that led to 23 Husker points.
Feb. 25, 2016: Nebraska erased an 18-point second half deficit, but Shep Garner's free throw with 7.2 seconds left broke a 55-all tie, as the Huskers fell at Penn State 56-55 in State College.
The Huskers had an opportunity to win, but Shavon Shields jumper at the buzzer was off the mark. Shields, who had missed the last four games following a concussion, was outstanding in his return with a game-high 25 points on 10-of-17 shooting, but was the only Husker to finish in double figures. Penn State was held to 39 percent shooting, but hit 11 3-pointers in picking up the victory, including five each from Brandon Taylor and Garner. Taylor finished with 19 points and 10 rebounds, while Garner led PSU with 22 points.
LAST TIME OUT
Michael Jacobson hit a 3-pointer with less than a second remaining in regulation to push No. 7 Wisconsin to overtime, but the Badgers held on in the extra frame to defeat the Huskers 70-69.
The two teams traded baskets in overtime with Nebraska (10-14, 4-8) leading 67-64 with 1:44 left, but could not hold on. Bronson Koenig's 3-pointer off the glass tied the score with 1:27 left, but Tai Webster's two free throws with 1:17 left gave the Huskers a two-point lead. Wisconsin, which got the ball back with 42 seconds left, had one final chance and would come through, as Nigel Hayes hit a 3-pointer with 18 seconds remaining and NU clinging to a two-point lead to give the Badgers the final margin. Hayes was just 1-of-9 from long distance in Wisconsin's previous three games before hitting the game-winner.
Tai Webster led the Huskers with 19 points, his 25th-consecutive game in double figures dating back to last season. Glynn Watson chipped in 15 points, while Jacobson added 10. Ed Morrow Jr., playing in his first game since Jan. 8 after dealing with a right foot injury, paced the Big Red with 13 rebounds, while Jordy Tshimanga added a career-high 10 boards.
WORTH NOTING
*-Tai Webster is one of only two power conference players in the country currently averaging 17.0 points, 4.75 rebounds and 3.75 assists per game. The other is Washington's Markelle Fultz, who is listed as the top prospect on Draft Express' 2017 draft board.
*-To put Tai Webster's season averages (18.0 ppg; 4.9 rpg; 4.1 apg) in prospective, only one other Big Ten player – Michigan's Derrick Walton Jr. – is currently averaging 14.0 ppg, 4.0 rpg and 3.0 apg this season.
*-Nine of the Huskers' 12 Big Ten games this season have been decided by eight points or less, including seven games by four points or less. In seven of its eight Big Ten losses, Nebraska has been within five points in the last five minutes.
*-The Huskers have played a trio of one-point games in Big Ten play, as the three one-point games are the most since 2010-11. It is the 15th time in school history that NU has played at least one-point games in a season.
*-Nebraska has controlled the board since inserting Jordy Tshimanga into the lineup four games ago. NU is +7.8 on the boards in that stretch, a feat which is more impressive when you consider that NU has faced three of the top five teams in the Big Ten in rebounding margin, two teams (Wisconsin and Purdue) which are in the top-10 nationally in rebounding margin.
*-Nebraska's strength of schedule leads the country according to the NCAA (also top 4 in both KenPom and Sagarin) as of Monday. The Huskers have already played 11 games against teams currently rated in the top-50 nationally of the RPI, trailing only Baylor (13) and Notre Dame (12). In addition, NU has played 15 games against teams currently rated in the top-100 nationally, while every remaining team on NU's regular-season schedule is in the top-100 of the RPI.
*-Tai Webster has reached double figures in 25 straight games dating back to last year. Over the last two decades, the only Huskers with longer double-figure streaks are Tyronn Lue (36, 1996-97 and 1997-98) and Terran Petteway (30, 2013-14 and 2014-15).
*-The Huskers regained the services of Ed Morrow Jr. against Wisconsin after missing seven games with a foot injury. Morrow is third on the team in scoring (9.8 ppg) while pacing the Huskers in rebounding (8.2 rpg) and blocked shots (1.4 bpg).
*-The nine-point deficit NU overcame against Purdue on Jan. 29 was the third time in Big Ten play the Huskers have come back from trailing by at least seven points (7 at Indiana; 13 at Maryland; 9 vs. Purdue).
The Jan. 1 comeback over Maryland marked the fifth time that Nebraska has overcome a double-digit deficit under Tim Miles, but the first one on the road. The 13-point deficit NU overcame was its largest away from home since overcoming a 13-point deficit at Texas Tech in a 61-59 win on Feb. 6, 2007. That is the only other time in the last 15 years NU has overcome a double-digit deficit on the road.
*-This year was the first time since the 1975-76 season that the Huskers have won three straight to open conference play and just the seventh time since the end of World War II that NU has gotten off to a 3-0 start or better in the league.
*-Nebraska added a player to its roster on Jan. 29, as sophomore forward Tanner Borchardt returned to the program. A walk-on from Gothenburg, Neb., the 6-foot-8, 275-pound forward played in eight games last year, totaling six points and nine rebounds in 28 minutes. He will wear No. 41.