Nebraska MBB: Huskers Look for Road Win at Penn State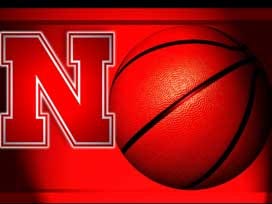 Posted By: Sports
Game #23 Penn State
Date: Saturday, Feb. 7
Time: 3:05 p.m. (CT)
Arena: Bryce Jordan Center
Capacity: 15,261
Nebraska Cornhuskers
2014-15 Record: 13-9, 5-5 Big Ten
Head coach: Tim Miles
Record at Nebraska: 47-40 (Third year)
Career Record: 330-260 (20th year)
Penn State Nittany Lions
2014-15 Record: 14-9, 2-8 Big Ten
Head coach: Patrick Chambers
Record at Penn State: 52-68 (Fourth year)
Career Record: 94-96 (Sixth year)
Broadcast Information
Television: ESPNU
Play-by-play: Clay Matvick
Expert Analysis: Sean Harrington
Online: WatchESPN
Radio: IMG Husker Sports Radio Network, including KLIN (1400 AM) in Lincoln, KFAB (1110 AM) in Omaha and KRVN (880 AM) in Lexington. Also available online at Huskers.com, on the Huskers App and on TuneIn Radio and the TuneIn Radio App.
Play-by-play: Kent Pavelka
Expert Analysis: Matt Davison
Satellite Radio (PSU Feed): Sirius (126), XM (196)
Live Stats: Huskers.com
Huskers Look for Road Win at Penn State
The Nebraska men's basketball team looks for its first Big Ten road win of the season, as the Huskers travel to Penn State to face the Nittany Lions Saturday afternoon. Tipoff is set for 3:05 p.m. (central) and the contest will be televised nationally on ESPNU with Clay Matvick and Sean Harrington on the call. Saturday's game is also available online and on mobile devices on the WatchESPN app.
The game will be broadcast across the state of Nebraska on the 37-station IMG Husker Sports Radio Network, including KLIN 1400 AM in Lincoln, 1110 KFAB in Omaha and KRVN 880 AM in Lexington with Kent Pavelka calling the action and Matt Davison adding color commentary. The game can be heard for free on Huskers.com and is available on the Huskers' app on iOS or android devices, as well as on TuneIn Radio and on SiriusXM Satellite Radio.
The Huskers (13-9, 5-5 Big Ten) bounced back from a pair of losses with one of their best performances of the year, shooting 63 percent from the floor in posting a 76-60 win over Northwestern Tuesday evening. It was Nebraska's best shooting effort from the field in five seasons and highest shooting percentage against a conference opponent in 16 seasons.
Terran Petteway led three Huskers in double figures against Northwestern with 28 points – his 11th 20-point game of the season – seven rebounds and four assists. The 6-foot-6 junior is one of only five players in the country averaging 19.0 points, 5.0 rebounds and 2.5 assists per game, as he ranks third in the Big Ten in scoring. Petteway comes into Saturday's game needing three points to reach 1,000 points for his Husker career.
Juniors Shavon Shields and Walter Pitchford joined Petteway in double figures on Tuesday, combining for 25 points. Shields, who reached the 1,000-point mark against Northwestern, had 11 points and a career-high eight assists, while Pitchford had 14 points, including 3-of-5 from 3-point range, as his outburst was his highest point total since November.
With a 5-5 mark, the Huskers are in the middle of a jumbled pack, as only two games separate second through 10th place in the conference standings entering this weekend's action.
Penn State is 14-9 on the season and 2-8 in the Big Ten following a 64-58 loss at Maryland on Wednesday. In that game, D.J. Newbill led the Nittany Lions with 18 points, seven rebounds and five assists. The fifth-year senior leads the Big Ten in scoring at 21.3 points per game. PSU has been in close games in Big Ten play, as five of their eight losses are by six points or less.
Numbers 2 Know
.390 – The Huskers' defensive field goal percentage this season, which is on pace to be the Huskers' best since the 1960-61 season (.367). NU's field goal defense is second in the Big Ten entering Saturday's game.
.769 – Field goal percentage for Leslee Smith over the last five games, as he has hit 10 of his last 13 shots in that stretch. On the season, Smith, who returned to action on January 8, is shooting 58 percent from the floor.
3 – Points that Terran Petteway needs to reach 1,000 points in his Husker career entering Saturday's game. He is on track to become the 27th 1,000-point scorer in Nebraska history and the second this week.
11 – Nebraska has been solid defensively away from home, holding its last 11 opponents under 70 points, which is the second-longest streak in the country.
15.5 – NU has averaged 15.5 assists per game in the last two games after averaging 9.9 in the first 20 games.
Scouting Penn State
Penn State comes into Saturday's matchup with a 14-9 record and is 2-8 in Big Ten play. The Nittany Lions were impressive in non-conference play, going 12-1 with the only loss being a double-OT loss to Charlotte on Nov. 20. In Big Ten play, PSU has had opportunities, as six of their eight losses have come by two possessions or less or in overtime, including a two-point loss at Illinois last Saturday and a 64-58 loss at Maryland on Wednesday. Penn State has won its last two home games, a 79-51 win over Rutgers and a 63-58 win over Minnesota on Jan. 28. Wednesday's game at Maryland started a stretch where four of their next five opponents were against ranked squads.
The Nittany Lions feature one of the top scorers in the Big Ten in fifth-year senior D.J. Newbill, who leads the conference in scoring at 21.3 points per game. The 6-foot-4 guard also tops PSU in assists with 3.1 per game and chips in 4.9 rebounds per game. Junior Brandon Taylor, who missed two games before returning to action against Maryland, is second on the team in scoring at 9.9 points per game and is tied with Shep Garner for the team lead with 37 3-pointers. Ross Travis paces PSU with 6.4 rebounds per game.
NU-Penn State Series History
Saturday's game is the 10th meeting between the Huskers and Nittany Lions, and Nebraksa has won four of the six meetings since joining the conference prior to the 2011-12 season. The series is deadlocked at four wins apiece. The teams played three times before Nebraska joined the Big Ten, a home-and-home series in 1980 and 1981 and in the second round of the 1995 NIT. The teams split last year's meetings, as Penn State won in State College before the Huskers rebounded in Lincoln. Nebraska's only win in State College is a 68-64 win on Jan. 19, 2013, when Shavon Shields scored 29 points on 10-of-11 shooting from the field.
Last Year's Meetings
Penn State 58, Nebraska 54 (Jan. 23, 2014): Penn State closed on an 11-3 run to erase a four-point deficit and earn a 58-54 win over the Huskers. NU led 51-50, but Tim Frazier stole the ball from Deverell Biggs and found D.J. Newbill, who converted a 3-point play to put Penn State ahead. After an errant shot on Nebraska's next possession, John Johnson's 3-pointer with 18 seconds left gave the Nittany Lions a five-point lead. Nebraska still had chances in the final seconds, as Terran Petteway's 3-pointer with 12 seconds left pulled the Huskers within 56-54 and Nebraska forced a turnover on the inbounds pass. NU was unable to convert and committed a turnover, allowing PSU to hold on.
Nebraska 80, Penn State 67 (Feb. 20, 2014): The Huskers picked up their fourth straight win with an 80-67 victory over Penn State in front of a sellout crowd at Pinnacle Bank Arena. Nebraska hit 37-for-48 from the charity stripe for the wire-to-wire victory. Terran Petteway paced the Huskers with a game-high 26 points, including 14-of-19 from the foul line to pace five Huskers in double figures. Shavon Shields added 13 points, while Walter Pitchford and Ray Gallegos added 11 points each. Tai Webster tallied 10 points, five rebounds and three assists for NU. The stingy NU defense managed to hold Penn State to just 34 percent shooting from the field.
Worth Noting
Saturday's game is the only matchup of the season, as Penn State is a single-play opponent for the Huskers.

Nebraska could have its second 1,000-point scorer in as many games, as Terran Petteway is three points from 1,000 career points at Nebraska. Petteway would become the 27th player to reach the mark and join Shavon Shields, who joined the 1,000-point club in Tuesday's win. Petteway will play his 55th game as a Husker on Saturday. Currently, the fastest NU player to reach 1,000 career points was Dave Hoppen, who reached it in his 58th game at Nebraska.

Saturday would mark the sixth time in school history when Nebraska has a pair of players reach 1,000 points in the same season (1967-68-Stuart Lantz and Tom Baack; 1978-79-Carl McPipe and Brian Banks; 1990-91-Rich King and Clifford Scales; 1994-95-Erick Strickland and Jaron Boone; 1998-99-Cookie Belcher and Venson Hamilton).

Nebraska has been solid away from home defensively, holding opponents to 61.7 points per game on 39 percent shooting in its nine road or neutal site games. The Huskers have struggled on offense, averaging just 56.8 points in those contests.

Nebraska is 10th nationally in average attendance with an average of 15,509 per game. The Huskers are on track to break their single-season attendance average for the second straight year after averaging 15,419 in 2013-14.

Nebraska is now 5-3 since getting backup post players Leslee Smith (torn left ACL) and Moses Abraham (broken right hand) back from injuries on Jan. 8.

Nebraska has been better with the basketball in Big Ten play, averaging just 11.2 turnovers per game after averaging 15.0 in non-conference play. In Big Ten play, NU is sixth in turnover margin at +1.2 per game.

The Huskers have enjoyed a second-half lead in six of their nine losses and were within one possession in the final two minutes of regulation or overtime in five of those contests.

Nebraska has had eight double-figure runs during the season, including a 17-0 spurt against Northwestern on Tuesday night.
Shields Named to Academic All-District VII team
Shavon Shields was honored Thursday, as he was selected to the Capital One Academic All-District VII team.
It marked the second straight year that Shields, who carries a 3.73 GPA in biological sciences, was selected as a first-team all-district selection. In addition, Shields, who is a first-team academic All-Big Ten selection, is also a nominee for the NABC Allstate NABC Good Works Team. Shields will now be on the national ballot for Academic All-America honors, as Nebraska leads the nation with 314 CoSIDA Academic All-Americans.
Last Time Out
On a night where Shavon Shields reached 1,000 career points, Nebraska enjoyed one of its best offensive nights of the season in posting a 76-60 win over Northwestern Tuesday evening.
Shields became the 26th Husker to reach the 1,000-point mark, as his two free throws with 2:57 left were part of a strong second-half effort. Shields scored seven straight points for the Huskers in the final five minutes to put the game away and finished with 11 points and a career-high eight assists.
While Shields reached a milestone, fellow juniors Terran Petteway and Walter Pitchford provided strong offensive nights, as Nebraska improved to 13-9 and reached the .500 mark in Big Ten play. The Huskers shot 63 percent – the best effort in five seasons – and dished out a season-best 17 assists. Petteway finished with a game-high 28 points, including four 3-pointers, seven rebounds and four assists, while Pitchford put together his best offensive night in Big Ten play with 14 points, including a trio of 3-pointers, while his defense limited Alex Olah to just three second-half points.
Nebraska took control midway through the half, using a 17-0 run to turn a 41-40 deficit into a 16-point lead. The Huskers bench played a key role in the spurt, as the Husker reserves accounted for nine of the 17 points. David Rivers scored all six of his points in the surge, while Tai Webster's 3-pointer against the Wildcat zone pushed the lead to 16 points with 8:51 remaining.
Nebraska also clamped down on the defensive end, holding the Wildcats without a field goal for 7:34, as Northwestern (10-12, 1-8 Big Ten) shot just 40 percent in the second half after shooting 52.4 percent in the first 20 minutes.
Notes from the Northwestern Game
Nebraska shot 62.8 percent from the field, which is the best performance for the Huskers in three seasons under Tim Miles and the best since shooting 63 percent against Arkansas Pine Bluff on Nov. 15, 2010. In addition, it was the Huskers' best shooting effort in a conference game since Jan. 20, 1999.

Shavon Shields finished with 11 points, becoming the 26th player in school history to reach 1,000 points. Shields now has 1,003 career points. Shields also set a career high with eight assists on the evening. His previous best was six at Wisconsin on Jan. 15. His eight assists is a single-game high for the Huskers in 2014-15.

Terran Petteway finished with 28 points, his 11th 20-point game of the year and 23rd of his career. Petteway is three points away from 1,000 points at Nebraska.

Walter Pitchford reached double figures for the sixth time this year and second in Big Ten play. His 14 points topped his previous Big Ten best of 11 set in the opener at Indiana, and was his highest point total since scoring a career-high 19 points against Tennessee-Martin.

Nebraska's 10 3-pointers tied a season high set against Tennessee-Martin on Nov. 28.

Nebraska had a season-high 17 assists, topping its previous best of 14 set three other times.

Nebraska's 17-0 run in the second half was its largest of the season and eighth time NU has scored 10+ points in a game. The previous best was 16 against Omaha on Nov. 26.

Nebraska improves to 7-2 all-time against Northwestern and has won four straight meetings.
Petteway and Shields Carry Husker Attack
NU features two of the Big Ten's most dynamic wing players in juniors Terran Petteway and Shavon Shields. The pair has been a prolific scoring duo during the first half of 2014-15, combining for 35.0 points per game and ranking among the Big Ten's top six scorers entering Saturday's game at Penn State.
Only 12 schools in Division I have two players averaging at least 16 points per game, and of those 12, only threee are from major conferences (Nebraska, Oklahoma State and LSU). Of those three, Nebraska's duo averages 35.0 points per game, just ahead of Oklahoma State's Phil Forte and Le'Bryan Nash (34.0 ppg).

According to Stats Inc., Petteway and Shields are on track to be the first Big Ten duo to average 16.0 points, 5.0 rebounds and 2.0 asists since Michigan's Juwan Howard and Jalen Rose in 1993-94.

In Nebraska's 119-year history, only five duos have combined to average more than 35 points per game for a season and none since the 1983-84 season.
Hanging Their Hat On Defense
One of the keys to Nebraska's success the last two seasons has been an emphasis on improved defense. Last year's midseason turnaround was keyed on the defensive end, as a team that was last in field goal defense entering Big Ten play finished second in the conference in field goal percentage.
This year, Nebraska has been solid defensively while missing its two top interior defenders for long stretches this year. Nebraska is currently second in the Big Ten in scoring defense (61.1), field goal defense (.390) and 3-point defense (.310).
NU is 17th nationally in defensive efficiency according to KenPom.com entering Saturday's game at Penn State.
Nebraska's field goal defense is on pace to be the lowest by a Husker defense since the 1960-61 season. In fact, NU has finished a season with a field goal defense under 40 percent one other time in the last 50 years (.389 in 2010-11).

The Husker defense ranks 34th nationally in field goal percentage defense entering Saturday's game at Penn State.

Under Miles, NU is 30-9 over the past three seasons when holding opponents to under 40 percent shooting.

Nebraska is 11-2 this season when holding opponents to under a point per possession and 2-7 when an opponent is above the mark.

Nebraska held Loyola Marymount to 42 points in the overtime win on Dec. 23. It was the lowest point total allowed by the Husker defense since the 2010-11 season.

The 49 points scored by Minnesota on Jan. 20, was not only its lowest total of the season, but 30 points under their season scoring average of 78.9 entering the contest. It was also the Gophers' lowest point total in 31 games, dating back to Feb. 22, 2014.

The Huskers limited Illinois to 43 points on 27.3 percent shooting. It was the lowest field goal percentage by a Husker defense since 2010 and the lowest against a conference opponent since Kansas State shot 23.4 percent on Jan. 11, 2006.

Nebraska held Rutgers (49) and Illinois (43) under 50 points per game in consecutive conference games, the first time that has happened since Feb. 23-25, 1963, (Kansas, Oklahoma State).
Petteway Is Among Nation's Best
Junior wing Terran Petteway entered the season as one of the best players in the country and has played at a high level for the Huskers this season. The 6-foot-6 junior has raised his numbers across the board from his sophomore season, as he averages 19.0 points, 5.0 rebounds and 2.7 assists per contest. He is third in the Big Ten in scoring and ranks among the Big Ten leaders in 3-pointers per game (third) and blocked shots (14th).
Petteway is one of only five players nationally – and one of two from a power conference – averaging 19 points, 5.0 rebounds and 2.5 assists per game in 2014-15. If he keeps those averages during the season, he will be one of only four Big Ten players since 2000 to accomplish the feat.

Petteway was one of 25 players selected to the Lute Olson Award mid-season watch list last month.

Petteway has 11 20-point games in 2014-15, including a season-high 32 points against Michigan State on Jan. 26. It was his fourth 20-point effort in Big Ten play this season. He now has 23 career games with at least 20 points following a 28-point effort against Northwestern.

Petteway saw his streak of double-figure games reach 30 before it was snapped at Michigan on Jan. 22. It was the longest streak by a Husker since 1998 NBA first-round pick (and current Cleveland Cavaliers assistant coach) Tyronn Lue posted 36 consecutive double-figure efforts spanning the 1996-97 and 1997-98 seasons.

Petteway has been in double figures in 51 of 54 games as a Husker.

Petteway's 19.0 points per game is on pace to be the highest by a Husker since Tyronn Lue averaged 21.2 points per game in 1997-98.

With 997 points over the last two years at Nebraska, his career scoring average of 18.6 points per game is second only to Dave Hoppen (19.5 ppg). Hoppen, who is Nebraska's all-time leading scorer, is the only Husker to reach 1,000 points in his first two seasons at Nebraska, and reached 1,000 points in his 58th game at Nebraska.

He leads the Huskers with two double-doubles in 2014-15 (20 points, 12 rebounds vs. Omaha; 22 points, 10 rebounds vs. Ohio) and has four double-doubles in his NU career.

Petteway had 18 points along with a career-best eight assists against Tennessee-Martin, which was the most by a Husker since the 2011-12 season.

Petteway looks to become the first player since Ohio State's Evan Turner (2009-10) to lead the Big Ten in scoring in consecutive seasons. Over the last 30 years, only three players – Turner, Purdue's Glenn Robinson (1993-94) and Michigan's Glen Rice (1988-89) – have accomplished the feat.

He was chosen for the Wooden Award Men's Preseason Top 50 and was the first Husker on the list since Aleks Maric in the 2007-08 season.

Petteway is bidding to become the first Husker to earn All-America honors since Carl McPipe during the 1977-78 season.
Last season, Petteway became the first player to earn unanimous first-team all-conference honors since Venson Hamilton in 1999, and also earned first-team all-district honors by the NABC (coaches) and the U.S. Basketball Writers Association (writers). Petteway finished Big Ten play as the conference scoring leader, averaging 18.6 points per game. He became the fifth Husker in the last century to lead a conference in scoring in conference games and first since former Big Eight Player of the Year Andre Smith in 1980-81. He also led the conference at 18.1 points per game in all games and became the first Husker since 1950 (first year the Big Seven Conference kept records) to ever lead the league in scoring for all games.
Shields Keys Husker Attack
While Petteway was one of the best players in the Big Ten last season, Shavon Shields may have been one of the most underrated players in the conference in 2013-14. The 6-foot-7 wing started all 32 games and averaged 12.8 points, 5.8 rebounds and 1.6 assists per game to earn honorable-mention All-Big Ten honors from the coaches and media. As a sophomore, Shields was second on the team in scoring and led Nebraska in rebounding.
This season, Shields has continued his emergence, averaging 16.0 points, 6.4 rebounds and 2.3 assists per game. He is currently sixth in the Big Ten in scoring, ninth in free throw percentage (.840) and 11th in rebounding.
Shields is one of only 14 players in the country averaging at least 16.0 points, 6.0 rebounds and 2.0 assists per game heading into this weekend's games.

Shields has seven 20-point games this season, which already topped his entire career total entering the 2014-15 season, most recently a 21-point effort vs. Michigan State on Jan. 24. It was his third 20-point effort in Big Ten play, as he had 20 points against Indiana on. Dec. 31 and 25 points at Iowa on Jan. 5.

His 35-point effort against Omaha on Nov. 22 is the second-highest total in the Big Ten this season and is 10th in school history. In that game, Shields went 12-of-15 from the field, including 4-of-4 from 3-point range.

With his 35-point game against UNO, he became one of only 14 players in school history – including Terran Petteway – with multiple 30-point games in school history. Shields scored 33 points against Illinois on Feb. 14, 2014.

Picked up his fourth career double-double against Central Arkansas with 16 points – all in the first half – and 11 rebounds while dishing out four assists. He also nearly had a double-double at Rhode Island with 25 points and nine rebounds.

Shields showed a well-rounded game against Northwestern with 11 points and a career-high eight assists.

Shields also excels off the court, carrying a 3.73 GPA in biological sciences and is a two-time first-team Academic All-District selection (2014-15). He was also one of 16 national finalists across all of Division I for the 2014 Arthur Ashe Jr. Sports Scholar Award.

Despite the loss at Minnesota, Saturday was a memorable day for Shields, as his father, Will, was chosen to be a member of the Class of 2015 for the Pro Football Hall of Fame. Will was a four-time finalist and is one of only three Huskers (joining Bob Brown and Guy Chamberlain) as members of both the Pro Football and College Football Hall of Fames.