Nebraska MBB: Huskers Return Home to Take on Gophers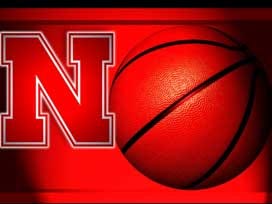 Posted By: Sports
Game #18 Minnesota
Date: Tuesday, Jan. 20
Time: 7:36 p.m. (CT)
Arena: Pinnacle Bank Arena
Capacity: 15,000
Nebraska Cornhuskers
2014-15 Record: 10-7, 2-3 Big Ten
Head coach: Tim Miles
Record at Nebraska: 44-38 (Third year)
Career Record: 327-258 (20th year)
Minnesota Golden Gophers
2014-15 Record: 12-7, 1-5 Big Ten
Head coach: Richard Pitino
Record at Minnesota: 37-20 (Second year)
Career Record: 55-34 (Third year)
Broadcast Information
Television: BTN
Announcers: Dave Revsine and Jim Jackson
Online: BTN2Go
Radio: IMG Husker Sports Radio Network, including KLIN (1400 AM) in Lincoln, KFAB (1110 AM) in Omaha and KRVN (880 AM) in Lexington. Also available online at Huskers.com, on the Huskers App and on TuneIn Radio and the TuneIn Radio App.
Play-by-play: Kent Pavelka
Expert Analysis: Matt Davison
Satellite Radio: Sirius (93), XM (195)
Live Stats: Huskers.com
Huskers Return Home to Take on Gophers
The Nebraska men's basketball team returns home to begin a two-game homestand, as the Huskers welcome the Minnesota Golden Gophers to town. A limited number of 300 Level tickets are available for $10 by visiting Huskers.com, calling 800-8-BIGRED or at the Pinnacle Bank Arena box office Tuesday evening beginning at 6 p.m.
Tipoff between the Huskers and Golden Gophers at Pinnacle Bank Arena is set for 7:36 p.m. (central) and the game will be nationally televised on BTN with Dave Revsine and Jim Jackson on the call. The game is also available online and on mobile devices on BTN and BTN2Go.
The game will be broadcast across the state of Nebraska on the IMG Husker Sports Radio Network, including KLIN 1400 AM in Lincoln, 1110 KFAB in Omaha and KRVN 880 AM in Lexington with Kent Pavelka calling the action and Matt Davison adding color commentary. The game can be heard for free on Huskers.com and available on the Huskers' app on iOS or android devices, as well as on TuneIn Radio and on SiriusXM Satellite Radio.
The Huskers (10-7, 2-3 Big Ten) ran into hot-shooting Wisconsin team in their last outing, as the seventh-ranked Badgers shot 52 percent (11-of-21) from 3-point range in a 70-55 win on Thursday night. That performance had been an anomaly against the Huskers this year, as Nebraska had held its first 16 opponents to just 27.6 percent from 3-point range.
The loss, which snapped NU's two-game win streak, offset a strong performance from junior guard Terran Petteway, who scored a season-high 27 points, including 4-of-9 from 3-point range.
Petteway, who is second in the Big Ten in scoring at 19.4 points per game, needs only three points on Tuesday to reach 1,000 career points. He has scored 909 of his points over the last year and a half for the Huskers, as Tuesday's matchup with the Gophers will be his 50th career appearance at Nebraska.
Minnesota heads to Lincoln with a 12-7 record and a 1-5 Big Ten mark after topping Rutgers, 89-80, on Saturday to break a five-game losing streak. In that game, Andre Hollins scored 31 points, including 7-of-10 from 3-point range, to place three Gophers in double figures. Minnesota averages 78.9 points per game and have four players averaging double figures, led by Hollins' 13.4 points per game.
Tuesday's matchup will be the first of two meetings with the Gophers in a 12-day stretch, as the Huskers travel to Minneapolis on Jan. 31.
Numbers 2 Know
.382 – Field goal defense for the Huskers this year, which is on pace to be the Huskers' best since the 1960-61 season (.367). That defense ranks third in the Big Ten entering Tuesday's action.
3 – Points that Terran Petteway needs to reach 1,000 for his career as he has 997 career points, including 88 as a freshman at Texas Tech in 2011-12.
9 – NU has held nine of its first 17 opponents under 40 percent shooting, including seven of the last nine foes.
1934-36 – The last time when Nebraska won three straight games against Minnesota.
188 – Days it took for Leslee Smith to return to action from a torn left ACL suffered on July 3. Smith had five points and three rebounds in nine minutes at Wisconsin on Jan. 15.
Scouting Minnesota
Second-year Coach Richard Pitino brings the Golden Gophers into Lincoln with a 12-7 mark, including 1-5 in Big Ten play. Pitino, who coached at Florida International for a season before taking the Minnesota job, guided the Golden Gophers to a 25-13 record and the NIT title in 2013-14. Minnesota, which returned four starters from last year, went 11-2 in non-conference action with the only losses coming at St. John's in preseason NIT and against Louisville.
Minnesota has struggled at times in Big Ten action, dropping its first five games before earning an 89-80 win over Rutgers on Saturday afternoon. Minnesota has been in nearly every game, dropping four of its five games by five points or less, including a two-point overtime loss to Ohio State and a two-point loss against Iowa.
Minnesota thrives on its defense, as the Gophers average a Big Ten-leading 11.1 steals per game and force nearly 19 turnovers per game. Senior Andre Hollins averages 13.4 points per game and has a team-high 47 3-pointers. He is one of four Gophers in double figures while two other players average at least nine points per contest.
Nebraska-Minnesota Series History
Nebraska and Minnesota will meet for the 70th time Tuesday evening, which is the most between the Huskers and any other Big Ten member. To put it in perspective, Nebraska had faced the other 10 teams in the league just 96 times prior to joining the Big Ten in 2011. It is also NU's longest-running series in the Big Ten, as it dates back to February of 1902. The Gophers lead the all-time series, 52-17, with the Huskers winning the last two matchups. Prior to joining the Big Ten, NU and Minnesota met in non-conference action every year from 1995 until 2004 after not playing for 16 years.
Minnesota has won three of the five meetings since Nebraska joined the Big Ten, as Nebraska picked up its first win over Minnesota since 2003 with a 53-51 win in the Devaney Center finale on March 6, 2013 and posted an 82-78 win in Pinnacle Bank Arena last season.
Last Season
Behind a career-high 35 points from Terran Petteway, NU held off Minnesota, 82-78. Petteway hit 10-of-15 shots from the field, including four 3-pointers, and added six rebounds. He had 23 second-half points as the Huskers built a 15-point lead and held on down the stretch. Petteway was one of three Huskers in double figures, as Walter Pitchford totaled 13 points, while Shavon Shields added 10. In all, the Huskers shot 50 percent from the field, including a season-high 11 3-pointers.
Last Time Out
Despite a season-high 27 points from Terran Petteway, Nebraska fell to No. 7 Wisconsin, 70-55, Thursday night at the Kohl Center.
The Badgers shot 48.8 percent from the field, including 11-of-21 from 3-point range, against a Nebraska defense which was holding opponents to 38 percent in snapping the Huskers' two-game win streak. Nebraska was within 40-36 after a Walter Pitchford layup with 17:34 left, but Sam Dekker had eight of his 11 points in a 13-0 Badger run to give Wisconsin a 17-point lead, and Wisconsin was in control the final 10 minutes.
Dekker was one of five Wisconsin players in double figures, as Frank Kaminsky led the Badgers with 22 points.
Petteway was outstanding in defeat, totaling 27 points on 11-of-20 shooting, but was the only Husker in double figures. Shavon Shields was held to eight points, but had a career-high six assists, as Nebraska shot 42 percent.
Notes from the Wisconsin Game
Petteway has reached double figures in 28 straight games dating back to last season. He finished with 27 points, the ninth time this season and 21st time in his career that he totaled at least 20 points.

Petteway's 27 points was a season high, topping 25 points on two occasions (vs. Northern Kentucky and at Florida State).

Shavon Shields set a career high with six assists, topping his previous best of five on two occasions, most recently against Illinois on Jan 11.

Wisconsin shot 48.8 percent, which was a high against the Huskers this season (.481, Incarnate Word)

The Badgers' 11 3-pointers also tied a season-high (also UT-Martin). Wisconsin's 52.4 percent from 3-point range was also a season-best against Nebraska this season. In fact, only two of the first 16 opponents this season show at least 40 percent against the Huskers.

Nebraska committed a season-low five turnovers, marking the fourth time in five games where Nebraska has committed 10 turnovers or less.
Worth Noting
Tuesday's meeting is the first of two matchups with the Gophers this season, as the Huskers visit Minneapolis on Jan. 31. The Golden Gophers are one of the five opponents that NU faces twice (also Illinois, Iowa, Maryland and Wisconsin).

Nebraska looks for its third straight win against Minnesota, which would match the Huskers' longest win streak over the Gophers in series history. NU also won three straight against Minnesota between 1934 and 1936.

NU has done a much better job with turnovers in recent games, averaging 10.0 turnovers per game in the last seven contests dating back to Dec. 23. In Big Ten play, the Huskers are second in the conference at 9.0 turnovers per game, joining Wisconsin and Michigan as the only three teams averaging fewer than 10 turnovers per game.

Nebraska Coach Tim Miles spent four seasons coaching at Southwest Minnesota State, leading the school to an 78-39 record, including a Division II Elite Eight berth in 2001. NU assistant coach Jim Molinari spent three seasons at Minnesota, serving as the interim head coach during part of the 2006-07 season. Minnesota also has a pair with Nebraska ties, as Gopher assistant Ben Johnson spent the 2012-13 season on Miles' first staff at Nebraska while reserve center Elliott Eliason is from Chadron, Neb. This season, he is averaging 3.0 and 3.4 rebounds per game while playing in all 19 games.

The Wisconsin game was the first time this season where Nebraska did not have a second-half lead. In five of its seven losses, the Huskers have been within one possession in the final two minutes of regulation or in OT.

Nebraska played with its full lineup for the first time this season in the last three games, as Leslee Smith and Moses Abraham both returned from injuries. Smith had been sidelined with a torn ACL suffered in July, while Abraham missed seven games with a broken hand. In those three games, NU is allowing 54 points per game while opponents are shooting 36 percent from the field.

Terran Petteway needs three points against Minnesota to reach 1,000 for his career. Tuesday's game will also mark Petteway's 50th consecutive start as a Husker, the second-longest streak on the roster (Shavon Shields, 68 games).

As juniors Shavon Shields (930) and Terran Petteway (909) climb toward 1,000 career points, it could mark the fifth time in school history when Nebraska has a pair of players reach 1,000 points in the same season (1967-68-Stuart Lantz and Tom Baack; 1978-79-Carl McPipe and Brian Banks; 1990-91-Rich King and Clifford Scales; 1998-99; Cookie Belcher and Venson Hamilton). Nebraska's last 1,000-point scorer was Ryan Anderson during the 2009-10 season.

Nebraska has had seven double-figure runs during the season, including a 10-0 spurt in overtime against Loyola Marymount on Dec. 22.
Petteway and Shields Carry Husker Attack
NU features two of the Big Ten's most dynamic wing players in juniors Terran Petteway and Shavon Shields. The pair has been a prolific scoring duo during the first half of 2014-15, combining for 35.9 points per game and ranking among the Big Ten's top seven scorers entering Tuesday's game with Minnesota.
Only 10 schools have two players combining for at least 35 points per game this season, and Nebraska's duo is one of only two power conference duos averaging at least 35 points per game. Oklahoma State's tandem of Phil Forte and Le'Bryan Nash is second among power conference pairs at 35.1 points per game.

In Nebraska's 119-year history, only five duos have combined to average more than 36 points per game for a season and none since the 1983-84 season.
Hanging Their Hat On Defense
One of the keys to Nebraska's success the last two seasons has been an emphasis on improved defense. Last year's midseason turnaround was keyed on the defensive end, as a team that was last in field goal defense entering Big Ten play finished second in the conference in field goal percentage.
This year, Nebraska has been solid defensively while missing its two top interior defenders for long stretches this year. The Huskers have been their best since the loss to Incarnate Word on Dec. 10, holding its last nine opponents to a combined 36.4 percent shooting and just 58.1 points per game. NU is now up 11th nationally in defensive efficiency according to KenPom.com entering its game against Minnesota.
Nebraska's field goal defense is on pace to be the lowest by a Husker defense since the 1960-61 season. In fact, NU has finished a season with a field goal defense under 40 percent one other time in the last 50 years (.389 in 2010-11).

Under Miles, NU is 29-9 over the past three seasons when holding opponents to under 40 percent shooting.

Nebraska is 10-2 this season when holding opponents to under a point per possession and 0-5 when an opponent is above the mark.

Nebraska held Loyola Marymount to 42 points in the overtime win on Dec. 23. It was the lowest point total allowed by the Husker defense since the 2010-11 season.

The Huskers limited Illinois to 43 points on 27.3 percent shooting. It was the lowest field goal percentage by a Husker defense since 2010 and the lowest against a conference opponent since Kansas State shot 23.4 percent on Jan. 11, 2006.

Nebraska held Rutgers (49) and Illinois (43) under 50 points per game in consecutive conference games, the first time that has happened since Feb. 23-25, 1963, (Kansas, Oklahoma State). The last time NU held three straight conference opponents under 50 points was during the 1957-58 season.
Petteway Is Among Nation's Best
Junior wing Terran Petteway entered the season as one of the best players in the country and has played at a high level for the Huskers this season. The 6-foot-6 junior has raised his numbers across the board from his sophomore season, as he averages 19.4 points, 5.2 rebounds and 2.6 assists per contest. He is second in the Big Ten in scoring and ranks among the Big Ten leaders in 3-pointers per game (seventh) and blocked shots (13th).
Petteway is one of only six players in the country – and one of two in power conferences – averaging at least 19 points, 5.0 rebounds and 2.5 assists per game in 2014-15.

Petteway has nine 20-point games in 2014-15, including a season-high 27 points at Wisconsin on Jan. 15, and now has 21 career games at NU with 20 or more points.

Petteway has been in double figures in 28 consecutive games dating back to last year and 47 of 49 career games at Nebraska. That streak is the longest streak for a Husker since 1998 NBA first-round pick Tyronn Lue posted 36 consecutive double-figure efforts spanning the 1996-97 and 1997-98 seasons.

He leads the Huskers with two double-doubles (20 points, 12 rebounds vs. Omaha; 22 points, 10 rebounds vs. Ohio) and has four double-doubles in his NU career.

With 909 points over the last two years at Nebraska, his career scoring average of 18.6 points per game is second only to Dave Hoppen (19.5 ppg).

Petteway's 19.4 points per game is on pace to be the highest by a Husker since Tyronn Lue averaged 21.2 points per game in 1997-98.

Petteway looks to become the first player since Ohio State's Evan Turner (2009-10) to lead the Big Ten in scoring in consecutive seasons. Over the last 30 years, only three players – Turner, Purdue's Glenn Robinson (1993-94) and Michigan's Glen Rice (1988-89) – have accomplished the feat.

On Nov. 16, he was chosen for the Wooden Award Men's Preseason Top 50. Chosen by a preseason poll of national college basketball experts, the list is comprised of 50 student-athletes who are the early front-runners for the sport's most prestigious honor. Petteway is the first Husker on the list since Aleks Maric in the 2007-08 season. He is also a candidate for the Naismith Trophy and on the Oscar Robertson and Lute Olson Player of the Year watch lists.

Petteway had 18 points along with a career-best eight assists against Tennessee-Martin, which was the most by a Husker since the 2011-12 season.

He is bidding to become the first Husker to earn All-America honors since Carl McPipe during the 1977-78 season.
Last season, Petteway became the first player to earn unanimous first-team all-conference honors since Venson Hamilton in 1999, and also earned first-team all-district honors by the NABC (coaches) and the U.S. Basketball Writers Association (writers). Petteway finished Big Ten play as the conference scoring leader, averaging 18.6 points per game. He became the fifth Husker in the last century to lead a conference in scoring in conference games and first since former Big Eight Player of the Year Andre Smith in 1980-81. He also led the conference at 18.1 points per game in all games and became the first Husker since 1950 (first year the Big Seven Conference kept records) to ever lead the league in scoring for all games.
Shields Keys Husker Attack
While Petteway was one of the best players in the Big Ten last season, Shavon Shields may have been more of the most underrated players in the conference in 2013-14. The 6-foot-7 wing started all 32 games and averaged 12.8 points, 5.8 rebounds and 1.6 assists per game to earn honorable-mention All-Big Ten honors from the coaches and media. As a sophomore, Shields was second on the team in scoring and led Nebraska in rebounding.
This season, Shields has continued his emergence, averaging 16.5 points on 47 percent shooting and 6.6 rebounds per game heading into Tuesday's game with Minnesota. Shields is seventh in the Big Ten in scoring, fifth in free throw percentage (.861) and 11th in rebounding.
Shields is one of only 10 players in the country averaging at least 16.5 points, 6.5 rebounds and 2.0 assists per game following entering this week's games. He is one of only four players from power conferences on the list, joining Frank Kaminsky (Wisconsin), Rayvonte Rice (Illinois) and Tyrone Wallace (Cal).

His 86.1 percent from the line is not only 14 percent better than his sophomore season, but would rank eighth in school history.

Shields has six 20-point games this season, which already topped his entire career total entering the 2014-15 season, following his 25-point effort at Iowa on Jan. 5.

His 35-point effort against Omaha on Nov. 22 is the second-highest total in the Big Ten this season and is 10th in school history. In that game, Shields went 12-of-15 from the field, including 4-of-4 from 3-point range.

With his 35-point game against UNO, he became one of only 14 players in school history – including Petteway – with multiple 30-point games in school history. Shields scored 33 points against Illinois on Feb. 14, 2014.

Picked up his fourth career double-double against Central Arkansas with 16 points – all in the first half – and 11 rebounds while dishing out four assists. He also nearly had a double-double at Rhode Island with 25 points and nine rebounds.

Scored 18 points on just four field goal attempts, hitting all four shots from the floor while going 10-of-10 from the charity stripe. It was the third time in his career he has gone 10-of-10 or better from the foul line in a game.

Shields also excels off the court, carrying close to a 3.8 GPA in biology and was a first-team Academic All-District selection in 2013-14.
Pitchford Poses Problems for Opponents
Walter Pitchford became one of the focal points to the Huskers' attack in Big Ten play last season. The 6-foot-10, 237-pounder is one of the toughest matchups in college basketball, as he is a skilled shooter who hit 41 percent from 3-point range. Last season, Pitchford averaged 9.3 points and 4.7 rebounds per game while starting 31 games.
An outstanding athlete with a 42-inch vertical leap, Pitchford played some of his best basketball of the season over the Huskers' second-half surge, averaging 11.0 points per game on 53 percent shooting over the last 14 games. Pitchford reached double figures 11 times in that stretch including a career-high 18-point effort along with five rebounds and a pair of steals in a win at No. 9 Michigan State on Feb. 16.
Pitchford, who was averaging just 3.5 points per game on 21 percent shooting in his first four games, has been playing solid basketball over the last six weeks, averaging 8.9 points and 5.4 rebounds per game over the last 13 contests. The junior set personal bests in both points (19) and 3-pointers (six) against Tennessee-Martin on Nov. 28, and improved his rebounding in Moses Abraham's absence, averaging nearly seven rebounds a game in the seven games Abraham was sidelined. Pitchford played his most complete game of the year against Cincinnati on Dec. 13 with nine points and a season-high 10 rebounds, while playing 48 minutes – the most minutes in a game by a Husker in more than a decade – and followed up with his first double-double of the year with 10 points and 10 boards against Hawaii. Pitchford had an eight game streak where he grabbed at least five rebounds snapped at Wisconsin on Jan. 15.
Point Guard by Committee
The Huskers have looked to find the right combination at lead guard early in 2015, as Benny Parker and Tarin Smith have shared the spot in recent weeks.
Parker, who has started NU's last 14 games is averaging 5.7 points, 2.2 rebounds, 2.1 assists and 1.9 steals per game on the season, topping the Huskers in steals and ranking third in assists. Parker, who is NU's best defender, has worked hard to become more of a threat on offense this season. He averaged 2.6 points over his first two years, has scored six or more points 10 times, including nine points on 3-of-3 shooting against Rutgers on Jan. 8. He established a career high with 12 points on 5-of-7 shooting against Hawaii on Dec. 22. Parker also had nine points versus Tennessee-Martin on Nov. 28 and eight points and three assists against Creighton on Dec. 7. The 5-foot-9 guard provided the heroics against Cincinnati on Dec. 14, as he had six points, including the game-winner with 1:14 left, a career high five rebounds and two steals.
Smith comes in off the bench and is averaging 3.9 points per game and has seen more action in recent weeks. Over the last eight games, he is averaging 4.8 points on 53 percent shooting in 18.5 minutes per game. Smith had a career-high eight points in the opener against Hawaii on Dec. 22 and added seven points and two steals in the win over Ohio on Christmas Day. Smith had six points off the bench at No. 7 Wisconsin on Jan. 15.
He had one of his best games of the year against Illinois on Jan. 11 with five points and set a career high with six rebounds and two blocked shots. Smith made two big plays in the final two minutes at Florida State on Dec. 1, finding David Rivers for a layup after the Seminoles cut the deficit to one and then draining a 3-pointer – just the second of the season – on the following possession to make it a six-point game. He dished out a season-high three assists at Rhode Island on Nov. 22. The freshman was a two-year starter at St. Anthony (N.J.) High School for Hall of Fame Coach Bob Hurley.
The Posts Are Back
The Huskers got an unexpected bonus on Jan. 8, as both Moses Abraham and Leslee Smith returned to the lineup after being sidelined. Smith, who tore his left ACL on July 3, returned to practice on Jan. 2, and had three practices before returning against Rutgers. Abraham, who had a broken metacarpal on Dec. 9, had his cast taken off on Jan. 6, and also suited up against Rutgers.
Abraham is the Huskers' first post off the bench and is averaging 2.8 points and 4.7 rebounds per game while playing just 14 minutes per outing. Abraham grabbed five or more rebounds in six of his first 10 games. His best effort of the season came against Tennessee-Martin on Nov. 28, when he had seven points and five rebounds. Against Omaha, he had seven rebounds and a pair of blocked shots in 17 minutes. He also grabbed seven rebounds and blocked a shot in 15 minutes at Rhode Island. He had five points and three rebounds against Rutgers in his return on Jan. 8 and tied for team-high honors with four rebounds in 10 minutes against Wisconsin on Jan. 15.

Last year, Abraham averaged 1.9 points and 2.8 rebounds per game while ranking second on the team with 23 blocked shots. The 6-foot-9, 252-pound forward earned his degree from Georgetown in May and has one year of eligibility remaining. He is the first graduate transfer the Huskers have added since the rule went into effect.

Smith made his season debut against Rutgers on Jan. 8, totaling two rebounds, two assists and a blocked shot in 13 minutes of work. Smith, who had just three practices from the time he was cleared to practice and his debut, totaled five points and three rebounds in nine minutes at Wisconsin on Jan. 15.

Last year, Smith was NU's first forward off the bench, averaging 5.4 points and 4.8 rebounds per game. He led NU with three double-doubles as a junior and had five games with at least 10 rebounds. Smith finished second among all Big Ten reserves in rebounding in 2013-14.
On the Bench
Tim Miles has put together an experienced staff as Nebraska looks to rebuild its program. In addition to Miles, who is in his 20th season, the coaches have combined for nearly 60 years of coaching experience. In all, the Husker coaching staff has combined for over 600 collegiate wins.
One of the most well-respected teachers in college basketball, Jim Molinari joined the staff as an assistant coach in April of 2014. He has over three decades of Division I coaching experience, including 20 years of head coaching experience. He is a three-time conference coach of the year during his career, while he has guided nine teams to postseason play.
Chris Harriman is in his third season at Nebraska after working for the late Rick Majerus at Saint Louis University for four seasons. Harriman also spent four seasons as an assistant at Nova Southeastern University in Florida.
Kenya Hunter is in his second year at Nebraska after spending the previous six seasons at Georgetown. He also served as an assistant coach at Xavier and Duquesne and as director of operations at North Carolina State.