Nebraska MBB: Huskers top Marist, 84-59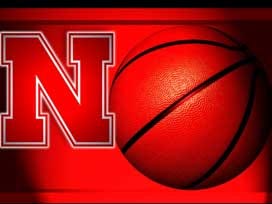 Posted By: Sports
Sports@klkntv.com
Courtesy: NU Media Relations
Orlando, Fla. – Anton Gill and Isaac Copeland had 17 points apiece, as Nebraska enjoyed its best shooting night of the season in an 84-59 win over Marist Friday evening at the AdvoCare Invitational.
Gill and Copeland led a balanced attack that saw NU put four plays in double figures, as Nebraska shot 56.7 percent from the foor, including a season-high 11 3-pointers.
Gill totaled 14 of his career-high 17 points in the first half, as he went 6-of-8 from the field on the evening, including a career-high five 3-pointers. Copeland tallied 14 of his 17 points in the second half and went 8-of-12 from the field.
Nebraska had exceptional ball movement, dishing out 23 assists, which was the highest total by the Huskers in seven years. Glynn Watson and Evan Taylor had five assists apiece, as the Huskers put 10 players in the scoring column to improve to 4-2 on the season.
James Palmer Jr. and Taylor also finished in double figures, finishing with 14 and 10 points, respectively.
Nebraska used a blistering offensive half, shooting 62 percent in the opening 20 minutes in taking a 45-29 halftime lead. Gill came off the bench and led NU with 14 first-half points, including four 3-pointers, while Palmer and Taylor had eight and seven points, respectively, in the opening stanza.
Nebraska used an early 12-2 run, including eight unanswered points, to build a 19-7 advantage midway through the first half after an Isaiah Roby slam. Nebraska hit 11 straight shots at one point in the first half, building a 29-16 lead after a Thomas Allen layup.
Marist got within 31-21 after a 3-pointer from Kristinn Palsson before the Husker bench keyed an 10-4 spurt, highlighted by a pair of Gill 3-pointers that stretched the lead to 41-25 with 3:59 left in the half.
Marist, which used a second-half comeback to nearly upset No. 23 West Virginia on Thursday, closed to within 14 on two occasions in the opening minute of the first half, but Nebraska used a 7-2 spurt to stretch the lead back to 19 after two straight Copeland baskets to thwart the Red Fox comeback
Nebraska led by as many as 30 in the second half and shot well over 60 percent before emptying the benching in the final minutes.
Aleksander Dozic led Marist (0-5) with nine points, as the Red Foxes shot just 38.5 percent.
With the win, Nebraska will play Long Beach State in the fifth-place game Sunday afternoon at 1 p.m. (CT). The game will be carried on ESPNU and the Husker Sports Network.