Nebraska MBB: Huskers Travel to Florida State in ACC/Big Ten Challenge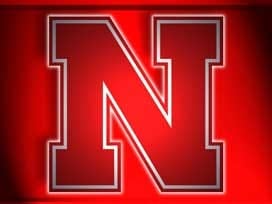 Posted By: Sports
sports@klkntv.com
Huskers Travel to Florida State in ACC/Big Ten Challenge
Lincoln – Nebraska heads to a postseason qualifier this December, as ESPN announced the pairings of the 2014 ACC/Big Ten Challenge Thursday afternoon.
The Huskers will travel to Tallahassee, Fla., to take on the Florida State Seminoles in a matchup of postseason qualifiers from last season. The game will take place at the Donald L. Tucker Center on Dec. 1 with start time and television announced at a later date.
The matchup will be the first night of the ACC/Big Ten Challenge, as the challenge expands to 14 games this season. The Big Ten has held the Commissioner's Cup for the past five seasons, including 6-6 deadlocks in both 2012 and 2013.
While Nebraska and Florida State have met only once before on the hardwood, a 74-60 FSU win in the 2005 Orange Bowl Classic, the programs have been intertwined in other sports, most recently four New Year's Day meetings in bowl contests.
Nebraska, which is one of only three current Big Ten programs with a winning record in the ACC/Big Ten Challenge, has won its last two contests, a road victory at Wake Forest in 2012 – the only home loss for the Demon Deacons in challenge history – and a victory over Miami in Lincoln last December.
Reigning Big Ten Coach of the Year Tim Miles begins his third season at Nebraska after leading the Huskers to a 19-13 record and the school's first NCAA appearance since 1998. The Huskers return all five starters from a team that finished fourth in the Big Ten with an 11-7 Big Ten mark, the most conference wins by Nebraska since 1965-66. Nebraska returns All-American candidate Terran Petteway, who averaged a Big Ten high 18.1 points per game while adding 4.6 rebounds and 1.6 assists per game. Junior wing Shavon Shields also earned honorable-mention All-Big Ten honors after averaging 12.8 points and a team-high 5.8 rebounds per contest. The Huskers return over 80 percent of its scoring, including seven of its top eight scorers, and top-five rebounders from a year ago. Last season, Nebraska knocked off three ranked teams, including eventual Final Four participant Wisconsin and No. 9 Michigan State in East Lansing.
Florida State is the third-winningest team in ACC play since the start of the 2005-06 season and has played in a school record nine consecutive postseason tournaments under head coach Leonard Hamilton. The Seminoles return four of its top six scorers and five of its top six rebounders from its NIT Final Four team in 2014 including All-American candidate Aaron Thomas. Thomas averaged a team-leading 14.5 points, a career-high 4.3 rebounds and a team-leading 1.6 steals per game in leading the Seminoles to a 22-14 record. Thomas was an All-ACC Honorable Mention selection as a sophomore. The Seminoles also return their leader in assists, Devon Bookert, and their blocked shots leader, Boris Bojanovsky, to their line-up for the upcoming season. The Seminoles defeated a pair of ranked teams (No. 10 VCU and No. 20 UMass) and topped Florida Gulf Coast, Georgetown and Louisiana Tech in advancing the semifinals of the NIT this past season. Florida State has played in the NCAA Tournament in four of the past six seasons.
2014 ACC/Big Ten Challenge Schedule
Monday, December 1st
· Nebraska @ Florida State
· Rutgers @ Clemson
Tuesday, December 2nd
· Illinois @ Miami
· Minnesota @ Wake Forest
· NC State @ Purdue
· Ohio State @ Louisville
· Pittsburgh @ Indiana
· Syracuse @ Michigan

Wednesday, December 3rd
· Duke @ Wisconsin
· Georgia Tech @ Northwestern
· Iowa @ North Carolina
· Michigan State @ Notre Dame
· Virginia @ Maryland
· Virginia Tech @ Penn State