Nebraska MBB: Isaac Copeland Transfers to Nebraska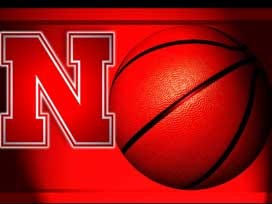 Posted By: Sports
sports@klkntv.com
Courtesy: UNL Media Relations
Lincoln – University of Nebraska men's basketball coach Tim Miles announced the addition of Isaac Copeland to the Husker basketball roster on Monday, commencing with the start of the spring semester at the University of Nebraska.
"Isaac's commitment to Nebraska basketball is a great thing for the Nebraska basketball program, and we want to make it a great thing for Isaac as well," Miles said. "There were so many connections between Isaac and our program, but none more than important than assistant coach Kenya Hunter, who did an excellent job of helping to get him into our program."
"Isaac is a great kid, a serious student and has immense talent for basketball," Miles said. "I love his demeanor and his versatility for the game. The sky is the limit for his potential. I can't wait to get him healthy and to start working with him."
Copeland, a 6-foot-9, 220-pound forward, spent the last two-plus seasons at Georgetown before leaving the program in mid-December. In seven games this season, he averaged 5.4 points and 3.3 rebounds per game, highlighted by a 13-point, 13-rebound effort against Maryland. He was a second-team preseason All-Big East selection prior to the season.
During his sophomore campaign, he started all 33 games for the Hoyas, averaging 11.1 points, 5.4 rebounds and 2.0 assists per game, ranking third on the team in scoring and second in both rebounds and assists. Copeland reached double figures 20 times, highlighted by a career-high 32-point, nine-rebound effort at Marquette and a 23-point, six-rebound effort against Duke.
He played in all 33 games as a freshman, making 11 starts, and earned a spot on the All-Big East Rookie Team. A three-time Big East Rookie of the Week, he averaged 6.8 points and 3.8 rebounds per game. He reached double figures 11 times, including a season-high 20-point, eight-carom effort at Seton Hall.
Copeland, who the No. 16 player in the class of 2014 by ESPN and a five-star recruit by Rivals, helped lead Brewster Academy to the NEPSAC Class AAA championship and to the National Prep Championship in 2013-14. As a senior, he averaged 15.6 points, 7.0 rebounds, 2.3 steals, 2.3 assists and 2.2 blocks and was an All-NEPSAC First Team selection in 2014. He was the Gatorade New Hampshire Boys Basketball Player of the Year in 2013-14. He was a teammate of Husker junior Anton Gill at Ravenscroft to the 2011-12 North Carolina 3A State Championship. Isaac is the son of Sonya Williams Harris and Ike Copeland, as his father played collegiately at East Carolina, helping the Pirates to the 1993 NCAA Tournament.
The Huskers return to action on Saturday, as they travel to Michigan for a matchup with the Wolverines. Tipoff is scheduled for 1 p.m. (CT) on BTN and the Husker Sports Network. Single-game tickets for Nebraska's remaining Big Ten games are on sale now by visiting Huskers.com/Tickets or calling NU Athletic Development and Ticketing at 800-8-BIGRED during business hours.