Nebraska MBB: Miles to Be Featured on BTN's Taste of Coaching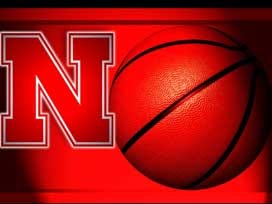 Posted By: Sports
sports@klkntv.com
Courtesy: UNL Media Relations
Preivew Clip http://btn.com/2017/02/08/a-taste-of-coaching-to-feature-bo-ryan-gene-keady-tim-miles-and-mike-davis/
'A Taste of Coaching' to feature Bo Ryan, Gene Keady, Tim Miles and Mike Davis
Series' third season, hosted by Steve Lavin, debuts Sunday
CHICAGO – Sitting around a restaurant table, four coaches who have experienced the highs and lows that accompany Big Ten basketball shared treasured stories and their passion for the game for the Big Ten Network. Their conversations were captured for season three of A Taste of Coaching, hosted by Steve Lavin and debuting at 8:30 p.m. CT on Sunday, Feb. 12.
The four-episode series will air on Sunday evenings in February and March as part of a 90-minute block of studio and original basketball programming following a men's basketball game. Things get started this weekend with Northwestern at Wisconsin, followed by the award-winning The Journey: Big Ten Basketball, analysis of the weekend's slate of games on Big Ten Basketball and Beyond and finally A Taste of Coaching.
Together the group discusses life as a young assistant, their paths to coaching, Final Four experience, the value assistant coaches can bring, connecting with today's players, the best teams they have ever been around, the difference in levels of college basketball and what life is like after retirement.
Lavin, who was an assistant at Purdue from 1988-1991 under the legendary Keady, was the head coach for a combined 11 years at UCLA and St. John's University, going 226-131 and led teams to 10 postseason appearances, including eight NCAA Tournament berths and nine seasons of 20 or more wins. Lavin is now a FOX Sports analyst.
Miles, the current head coach at Nebraska, led the Cornhuskers to the NCAA Tournament in 2014, the program's first appearance since 1998. He is the only active coach who has taken teams to the postseason at the Division I, Division II and NAIA ranks. He earned Big Ten Coach of the Year in 2014, and was also the Jim Phelan National Coach of the Year that same season.
Keady remains one of the greatest coaches in Big Ten history. He was named Big Ten Coach of the Year seven times, tying former Indiana coach Bob Knight for the most all-time selections, and has six National Coach of the Year awards to his name. Keady led Purdue to six Big Ten Championships and was inducted into the National Collegiate Basketball Hall of Fame in 2013.
Ryan is the winningest coach in Wisconsin history, leading the Badgers to 364 wins in just over 14 seasons. Wisconsin won seven conference championships and made the NCAA Tournament in each season under Ryan while reaching the Final Four twice, including a loss in the championship game against Duke. Additionally, Ryan's Badgers never finished lower than fourth in the Big Ten during his tenure, an unprecedented accomplishment.
Davis, now the head coach at Texas Southern University, replaced Knight at Indiana and won 21 games in his first season. In year two, Davis led the Hoosiers to a Big Ten Championship before improbable run through the NCAA Tournament which ended with a loss in the title game.