Nebraska MBB: Taylor's Basket Lifts White Team to Victory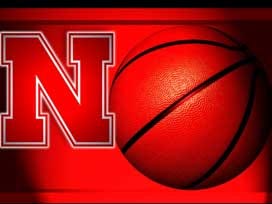 Posted By: Sports
sports@klkntv.com
Courtesy: UNL Media Relations
Lincoln – Evan Taylor's basket with 4.7 seconds remaining lifted the White team to a 38-36 win over the Red squad in the Husker Hoops Preview Thursday night at Pinnacle Bank Arena.
Taylor, who led the White team with 10 points, drove the lane and hit a driving basket to put the White squad ahead for good in the 20-minute game. The Red squad had a chance to win at the end of regulation, but a 3-point attempt from Glynn Watson Jr. rolled out at the buzzer.
James Palmer Jr. led all scorers with 17 points for the Red squad, including 10 points in the final run as they overcame a seven-point deficit to tie the score at 36 after a Palmer basket in the final minute.
The White squad fell behind early as Duby Okeke had six early points to give the Red team a 8-5 lead before the White squad ran off seven straight point to take a 12-8 advantage following an Anton Gill basket. The game was eventually knotted at 21 after a Jack McVeigh 3-pointer, but Taylor scored five of his 10 points in a 7-0 spurt, extending the lead to 28-21 after his 3-pointer, and they built a 31-24 cushion after his 3-point play.
Prior to the scrimmage, Jack McVeigh won the team's 3-point shootout, edging Justin Costello, 20-18, in the finals. McVeigh also had the highest total in the opening round with 19, while Costello hit 18 3-pointers in the opening round to advance to the finals.
The Huskers return to the court next Tuesday, when they take on Northwood in an exhibition game. Tipoff is set for 7 p.m. and tickets are available by visiting Huskers.com/Tickets or calling 800-8-BIGRED.
White – 38
Copeland 6
Tshimanga 4
Allen 8
Gill 6
Trueblood 2
Taylor 10
Roby 2
Red – 36
Okeke 6
Palmer 17
Roby 3
Thornjarnarson 2
Watson 2
Akenten 3
McVeigh 3