Nebraska MBB: Three Huskers Decide to Leave Program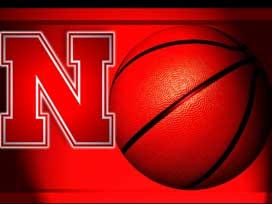 Posted By: Sports
Three Huskers Decide to Leave Program
Lincoln – University of Nebraska Men's Basketball Coach Tim Miles announced Wednesday that sophomore Sergej Vucetic and freshmen Nathan Hawkins and Tim Wagner have decided to leave the program at the conclusion of the spring semester.
"While it is always disappointing to lose players from your program, I support these young men and their future goals," Miles said. "There is no doubt they each want to play a larger role in a new program and hopefully transferring will allow that to happen. I appreciate their hard work for the Huskers and wish them the best."
Vucetic has been a reserve post player the past two seasons. The 7-foot-1 center from Vrbas, Serbia, totaled 12 points and six rebounds in 18 career games at NU. This season he appeared in seven contests, totaling four points and four rebounds. He had two points and two rebounds against South Carolina State on Nov. 17, and two points against Florida Gulf Coast in the season opener on Nov. 8.
Hawkins appeared in 16 games as a true freshman, averaging 1.4 points and 0.9 rebounds per game. The 6-foot-5 guard from Garland, Texas, had a season-high 11 points, including a trio of 3-pointers, at Michigan on Feb. 5. He also had six points and a season-best three rebounds in 17 minutes against Arkansas State on Dec. 14.
Wagner, a 6-foot-3 freshman guard from Galesville, Wis., redshirted this season. Wagner walked on to the Husker team, but did not play this season following a fractured left ankle suffered in early October.
The Huskers went 19-13 in 2013-14 and reached the second round of the 2014 NCAA Tournament, the school's first NCAA Tournament appearance since 1998. Under Big Ten Coach of the Year Tim Miles, the Huskers finished fourth in the Big Ten with an 11-7 mark, the most conference wins by the program since the 1965-66 season.