Nebraska MBB: Webster to Play in Portsmouth Invitational This Week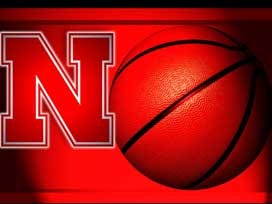 Posted By: Sports
sports@klkntv.com
Courtesy: UNL Media Relations
Lincoln – Former Husker guard Tai Webster will take the next step toward his career in professional basketball this week, as he will play in the Portsmouth Invitational Tournament.
The PIT, which is in its 65th year, runs from Wednesday through Saturday and features 64 seniors split on to eight teams. Each team will play three games in four days. Webster will play on the Portsmouth Partnership team which begins its tournament action on Wednesday evening at 8 p.m. (CT).
Webster earned the invitational after putting together a strong senior season for the Huskers. The 6-foot-3 guard averaged a team-high 17.0 points per game in 2016-17 while chipping in 5.1 rebounds, 4.0 assists and 1.4 steals per game. The Auckland, New Zealand, native finished fourth in the Big Ten in scoring, fifth in steals and eighth in assists, while topping the Huskers in both scoring and assists. He set career highs in all four categories as a senior and is one of four players in school history to score 500 points and dish out 100 assists in a season. Webster led the Huskers in double-figure games (30), including a team-high nine 20-point games.
It marks the second straight year a Husker has been invited to the Portsmouth Invitational, as Shavon Shields participated last season. Webster is one of four Big Ten players in the tournament, joining Zak Irvin (Michigan), Bronson Koenig (Wisconsin) and Marc Loving (Ohio State).