Nebraska men's basketball ranked 25th in preseason poll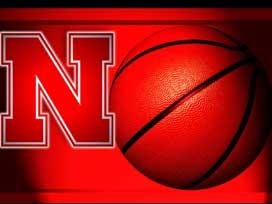 award@klkntv.com
Courtesy: UNL Media Relations
For the first time since 2014, the Nebraska men's basketball team is nationally ranked, as the Huskers are ranked No. 25 in the preseason USA TODAY Sports coaches poll released Thursday.
The Huskers return three starters, including All-Big Ten selections James Palmer Jr. and Isaac Copeland Jr, and their top four scorers from a team that went 22-11 and reached the NIT last season. In 2014-15, the Huskers were ranked in the first two coaches polls and were ranked 21st on Nov. 17, 2014.
Nebraska is one of four Big Ten teams in the preseason coaches poll, joining Michigan State (10), Michigan (18) and Purdue (22). In addition, the Huskers' ACC/Big Ten Challenge opponent is also ranked as Clemson enters the poll at No. 23.
The Huskers were receiving votes in the AP poll released earlier this month.
Nebraska hosts its only exhibition game next Thursday, Nov. 1, when the Huskers face Wayne State. A limited number of tickets for that matchup are available by visiting Huskers.com/Tickets or calling the NU Athletic Ticket Office at 800-8-BIGRED during business hours (8 a.m.-5 p.m., Mon.-Fri.)
USA Today Coaches Preseason Top 25
No. School (2017-18 record)
1. Kansas (31-8)
2. Kentucky (26-11)
3. Duke (29-8)
4. Gonzaga (32-5)
5. Virginia (31-3)
6. Tennessee (26-9)
7. North Carolina (26-11)
8. Villanova (36-4)
9. Nevada (29-8)
10. Michigan State (30-5)
11. Kansas State (25-12)
12. Auburn (26-8)
13. West Virginia (26-11)
14. Syracuse (23-14)
15. Florida State (23-12)
16. Oregon (23-13)
17. Virginia Tech (21-12)
18. Michigan (33-8)
19. Mississippi State (25-12)
20. UCLA (21-12)
21. TCU (21-12)
22. Purdue (30-7)
23. Clemson (25-10)
24. Washington (21-13)
25. Nebraska (22-11)