Nebraska Men's BB: Harris Signs with Huskers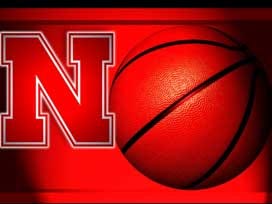 Posted By: Sports
sports@klkntv.com
Courtesy: UNL Media Relations
Lincoln – University of Nebraska Men's Basketball Coach Tim Miles announced Monday that Amir Harris has signed a National Letter-of-Intent with the University of Nebraska for the 2018-19 campaign.
Harris, a 6-foot-4, 180-pound guard attends St. James School in Hagerstown, Md., where he played for Coach Dan Prete. Harris averaged 11.5 points, 6.3 rebounds, 6.4 assists, 1.8 steals and 1.4 blocks per game as a senior, as the school went 19-11 and won the Mid-Atlantic Conference Tournament Championship. Harris showed his versatility in the 2018 Mid-Atlantic Conference championship, totaling 11 points, 13 assists and eight rebounds.
"The addition of Amir is great for Nebraska basketball," Miles said. "He's a first-class kid, an excellent student and an unbelievable athlete. Amir has worked hard at his game and did a great job with St. James this season. He can play and guard multiple positions, and we love his versatility. We look forward to helping him develop into a complete player in our program."
Harris is a three-star recruit by both Rivals and 247Sports and is ranked by Rivals as the No. 32 point guard in the class of 2018. He was the Hagerstown Herald-Mail Player of the Year and a first-team DMVelite All-Maryland Team selection in 2017-18.
He earned second-team all-county honors as a sophomore and a junior. As a junior at St. Maria Goretti High School, he was a key cog on a 29-9 squad, averaging 8.5 points, 4.7 rebounds, 1.3 steals per game and leading the team in both assists (4.3 pg) and blocks (1.3 pg). He began his varsity career at South Hagerstown as a sophomore, chipping in 12.3 points, 6.8 rebounds, 4.1 assists and 3.1 steals per game.
He played AAU basketball for New World and Coach Renard Phillips.
Harris, who has a 4.0 GPA, is the son of Lee Harris. Amir also looked at Rhode Island, Oklahoma State, Auburn, SMU and Cal before selecting Nebraska.