Nebraska motorcycle helmet repeal stalls in Legislature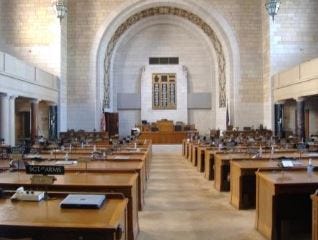 Posted By: Channel 8 Eyewitness News
8@klkntv.com
LINCOLN, Neb. (AP) _ A bill that would repeal Nebraska's motorcycle helmet requirement has stalled in the Legislature.
The measure's backers fell three votes short Wednesday of the support needed to overcome a filibuster. The 30-15 vote effectively kills the bill for the rest of the session.
Nebraska is one of 19 states that require all motorcycle riders to wear helmets. Senators who sought the repeal cast it as a matter of personal freedom, while those who support the current law defend it as a way to ensure rider safety.
Lawmakers have debated the issue for more than two decades. The sponsor of this year's bill, Sen. John Lowe of Kearney, previously said he thought he had the 33 votes necessary to overcome a filibuster.