Nebraska National Guard group heads to Gulf Coast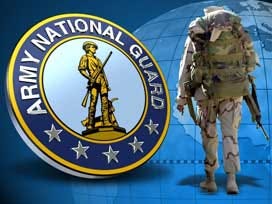 A group from the Nebraska National Guard took off Wednesday morning for Louisiana. They're going to help with the oil spill cleanup effort.
The guard got the call last week, and the 4 man crew jumped at the chance to help out. They took off in a Blackhawk helicopter at about 9:30 Wednesday morning. 3 stops for fuel and 6 hours later, members of the Nebraska Army National guard's Blackhawk helicopter crew will have reached their destination: Hammond, Louisiana.
"We have a crew of 4 soldiers, 2 pilots and 2 crew chiefs, that deployed today for Louisiana," Lt. Col. Richard Gray said.
There. they'll witness the devastation of 800,000 gallons of oil pouring into the Gulf Coast each day… And they'll get to see it from a bird's eye view. From the air, the crew will be sling–loading up to 9,000 pound sand bags onto island beaches. They'll be placing those along marshy inland areas to help restrict the amount of oil that comes into the critical water areas around the Louisiana gulf.
Lieutenant Colonel Richard Gray says it's a simple mission. A mission the Nebraska Army National Guard trains for on a daily basis. A mission they now get to carry out for the next 30 days. "We rely on our regular mission training. This aircraft and all of our flight crew members from here and Grand Island. We fly everyday throughout the week," Lt. Col. Gray said.
It's not uncharted territory for the Guard either. In recent years they've been called upon to assist with several emergency situations in Louisiana. They've provided air support during Hurricane Katrina and Gustav. And now they'll help with the worst environmental disaster in U.S. history.
"We get to go do our job and directly impact the mission that's going on at that time," Lt. Col. Gray said.
The crew will get to work as soon as Thursday.