Nebraska National Guardsman driving to South Carolina for his dogs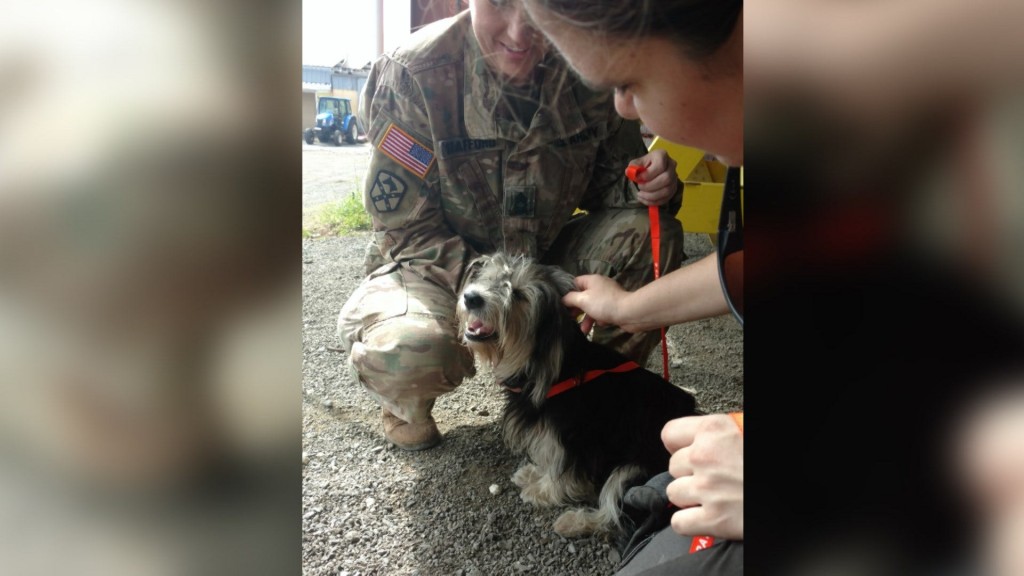 Hurricanes Irma and Maria hit the Virgin Islands with a one–two punch in October.
So Governor Ricketts sent more than 50 members of the Nebraska National Guard to help with relief efforts.
One of them was Specialist Michael Henn, who was deployed to St. Croix.
Henn said he was working with the night crew when two stray dogs, Pumpkin and Benji, started hanging out with the soldiers.

"For about the month we were there, they were there every night," Henn said. "We fed them, we gave them a couple baths…we gave them like the flea/tick removal."

Henn said their previous owners had died before the hurricane. The friendly dogs began sleeping in the compound with them and when it was time for the Nebraska soldiers to go back home, he couldn't let go of them.

"I'd show up for shift and I'd whistle and snap my fingers and both the dogs come running to me," Henn said. "So I was like, 'well, I kinda have to take these dogs now. They love me.'"

The American Society for the Prevention of Cruelty to Animals took them in and transported them to the U.S.
When Henn got back to Nebraska, the Charleston Animal Society in South Carolina reached out and told him they had Pumpkin and Benji.
That's where Henn is driving to Friday morning.

"I keep telling my coworkers all week long," Henn said. "And they're like 'okay, we hear you. You're getting two dogs this weekend. We've heard enough.'"

That excitement will hopefully help push him through those 1300 miles.