Nebraska officials may reduce early voting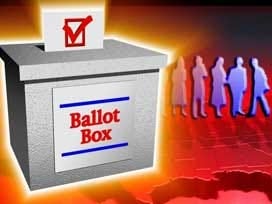 By: Newsroom
8@klkntv.com
LINCOLN, Neb. (AP) – Nebraska's secretary of state says he may consider supporting a reduction in the period for in-person early voting.
Secretary of State John Gale says his office received findings Monday related to a voting complaint that included a recommendation to reduce in-person early voting from 35 days to 25 days.
A Lincoln attorney appointed by Gale to oversee a hearing on the voting case made the recommendation. The voting complaint filed in October involves a visually impaired woman who was unable to vote in October because equipment wasn't ready.
Supporters say reducing the days will give election officials more time to finalize ballots and special voting equipment before early voting begins in October.
Gale says his office will explore "a remedy through the Legislature'' during the upcoming session.