Nebraska panel advances voter ID constitutional amendment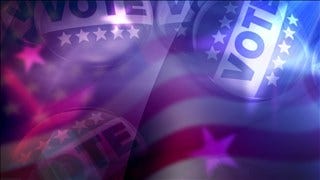 Posted By: Channel 8 Eyewitness News
8@klkntv.com
LINCOLN, Neb. (AP) _ A Nebraska legislative committee has advanced a proposed constitutional amendment requiring voters to show a photo ID.
The Government, Military and Veteran Affairs Committee voted 5-2 along party lines Thursday to endorse the amendment sponsored by Sen. John Murante of Gretna. It now heads to the full Legislature for debate.
Murante says voters overwhelmingly support voter ID bills, but opponents often say voter ID legislation would violate the state constitution. He says a constitutional amendment explicitly giving lawmakers the authority to pass voter ID laws will help. Murante is considering a run for secretary of state.
Sen. Carol Blood of Bellevue says she cannot support any measures that would disenfranchise voters, and voter ID requirements would hurt turnout among the elderly, people of color and people with disabilities.