Nebraska Passport program shatters participation record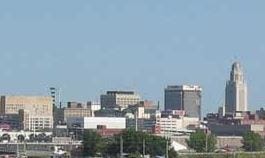 Posted By: Channel 8 Eyewitness News
8@klkntv.com
LINCOLN, Neb. (AP) _ A program designed to promote tourism in Nebraska has once again seen record-high participation.
The Nebraska Tourism Commission says 3,500 participants submitted prize sheets for the Nebraska Passport program, shattering last year's record of nearly 1,300. The commission also announced Thursday that a record-setting 465 participants reached all 80 stops in this year's program.
The program encourages people to visit designated "passport stops" throughout the state, where they collect stamps and qualify for prizes. The stops include a mix of museums, stores, restaurants and other attractions.
The average number of stamps submitted was 32. The most-visited stops include the University of Nebraska-Lincoln Dairy Store, Runza's first restaurant in Lincoln and Bakers Candies Inc. in Greenwood.
This year's program drew participants from more than 375 Nebraska communities and 43 states.