Nebraska politicians react to Health Care ruling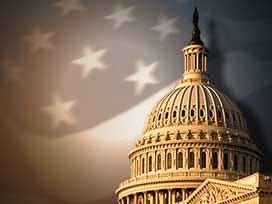 By: Megan Palera
mpalera@klkntv.com
It was a short walk to the podium Thursday after a long, $25,000 fight in Washington.
"I'm disappointed with the court's decision to give the federal government unlimited authority over every American's life," said Nebraska Attorney General, Jon Bruning.
Burning had joined 26 other states in challenging the Health Care Law. After Thursday's ruling, the republican is now holding out hope for change in November. As is republican, Governor Dave Heineman.
"It is now more important than ever that Mitt Romney be elected President of the United States," said Governor Heineman. The Governor says it's still too early to determine what this ruling means for Nebraska.
November's election could change things, as could a vote to repeal the Health Care Law next month in the House.
The Governor says one option is to implement a state-based health exchange like the one in Massachusetts, but he says there's no need to rush on that, no need for a special election.
He did make one thing very clear: if the unfunded Medicaid expansion, now an option for each state, is implemented, he's ready for another fight."If some state senators want to increase taxes or cut education funding, I will oppose them," he said.
There is one Nebraska leader applauding today's ruling and that's Democrat, Ben Nelson.
The Nebraska Senator was the final and deciding vote in passing the Health Care bill more than two years ago. Some analysts say that vote was the end of his political career. Still, Nelson Claims victory. "Maybe this decisive action by the court will mark a turning point in America where people start working together because we need to fix our economy, create jobs and bring down the deficit," he said.
Nebraska Senator, Mike Johanns, also released a statement on today's ruling. He says hew ill continue to press for full repeal and is urging a redoubled effort to get it done.