Nebraska postgame notes in win over Indiana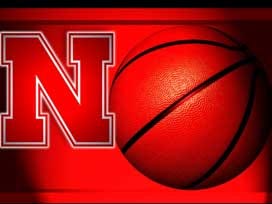 Posted By: Sports
Sports@klkntv.com
Courtesy: NU Media Relations
*-Nebraska snapped No. 16 Indiana's 26-game home winning streak. It was the fourth-longest streak in the country.
*-Nebraska's 87 points was a season high and second straight game the Huskers have scored 80+ points.
*-Tonight's win marked the first time in six tries that Nebraska beat a ranked Indiana team and also the second-time in four years that Nebraska won in Bloomington.
*-Nebraska snapped an eight-game losing streak to ranked AP teams, and was 0-3 this season vs. ranked opponents before tonight's win.
*-Tonight's win over Indiana was the Hoosiers' first loss to a unranked team since a loss to Michigan State on March 7, 2015.
*-Nebraska held Indiana to 36 first-half points, the Hoosiers' lowest first-half total at home and the second-lowest first-half total of the season.
*-Ed Morrow recorded a career-high five blocked shots, including three in the first half. It marked the third time this season he blocked three or more shots this season. It is the most blocked shots by a Husker since Jorge Brian Diaz vs. Florida Gulf Coast on Dec. 7, 2011.
*-Morrow posted his third career double-double with 12 points and 10 rebounds
*-Jeriah Horne continued his hot-shooting with 11 points on 4-of-6 shooting, including a team-high eight in the first half.
*-Nebraska had a season-high 13 steals, including five from Glynn Watson Jr. and four from Tai Webster. It marked Watson's third game this season with five steals as he leads the conference in that category.
*-Tonight marks the third time this season NU had a pair of 20-point scorers (also La Tech and Sacramento State), as Glynn Watson finished with 26 (one of his career high) while Tai Webster added 21 markers.