Nebraska Prison Guard Sentenced For Child Sexual Assault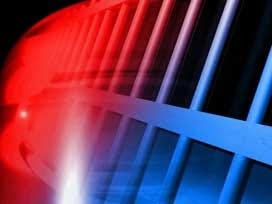 A former guard has been given 20-22 years in a Nebraska prison for sexually assaulting a 12-year-old girl. Craig Beckman of Lincoln had pleaded guilty to first-degree sexual assault. The attacks occurred for more than a year.
On Wednesday, the 44-year-old was sentenced by Lancaster County District Judge Robert Otte. Before sentencing, Beckman told the court that he was sorry he had hurt the girl, her family and his own but that he was not going to ask their forgiveness. Beckman had been a corrections sergeant at the state prison in Lincoln before resigning when the case against him was filed.