Nebraska Ranks 20th In Adult Obesity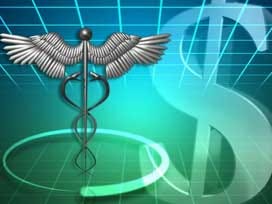 A report by a national health advocacy group says Nebraska has the 20th highest rate of adult obesity in the nation and the 21st highest rate of overweight and obese children.
The report by the Washington-based Trust for America's Health and the Robert Wood Johnson Foundation says 26.9 percent of Nebraska adults are obese.
The "F as in Fat: How Obesity Policies Are Failing in America 2009'' report says 31.5 percent of the state's children ages 10 to 17 are overweight or obese.
The rate of obese adults remained consistent in the state in the past year.
Adult obesity rates increased in 23 states and did not decrease in any state in the past year.
The report says the percentage of obese and overweight children is at or above 30 percent in 30 states.