Nebraska residents feel Oklahoma earthquake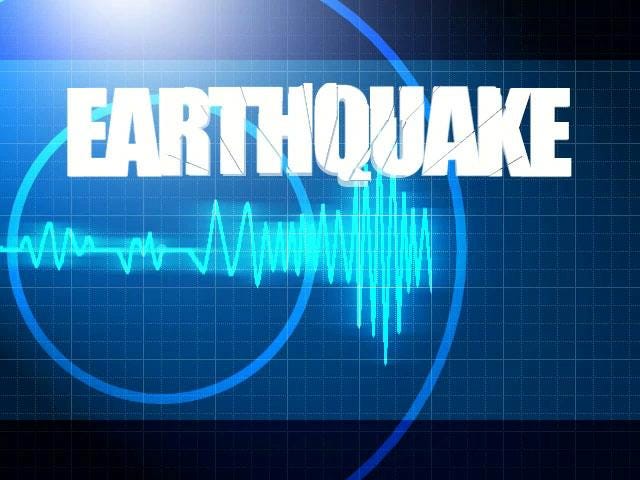 By: Melina Matthes
mmathes@klkntv.com
Did you feel it? The earthquake in Oklahoma this weekend? Some Nebraskans say they felt the ground shake Saturday night. Nebraskan's know exactly what to do when they see a tornado approaching…but many of us don't know how to handle an earthquake.
"It's kind of weird…kind of creepy…never felt that before," Karen And Terry Cossel of Beatrice said.
The U.S. Geological survey has recorded ten aftershocks following the strongest earthquake in Oklahoma's history…and they shook the ground as far north as Wisconsin. One Beatrice resident felt the ground beneath him shake.
Terry Cossel was working late in his office when it happened. "I felt just kind of a little bouncing on the floor and I asked her do you feel that and she goes 'well I feel something…I think it's the wind'…no, that's not the wind…I've never felt this before," Terry Cossel said.
Terry's wife Karen felt the earth tremble but did not believe it was real until she got online. "I got on Facebook and then I saw others felt the same thing and thought oh that's what it is…so in the morning first thing I told him 'ya know what you felt was an earthquake' and he goes 'really?'" Karen said.
Saturday night's 5.6 quake broke the record…cracking buildings, highways and houses. It has many Nebraskans wondering…could an earthquake of this magnitude occur here? Geosciences Professor Matt Joeckel says it's very possible.
"There are faults in the Lincoln and Omaha area and there are sizeable faults in southeastern Nebraska and indeed some of the faults in southeastern Nebraska would be affiliated with the same general trend and geologic structure that includes the fault that probably moved to cause the earthquake in Oklahoma," Prof. Joeckel said.