Nebraska Rises to No. 9 in AVCA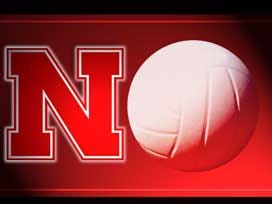 Posted By: Sports
LINCOLN – Nebraska moved to No. 9 in the latest American Volleyball Coaches Association Poll released Monday. The AVCA ranked the Huskers at No. 11 last week.
You can find the complete AVCA poll below.
*Note: Nebraska's two losses come to top-six teams (No. 1 Stanford, No. 6 Florida State). Nebraska will play rival Creighton (RV) Wednesday and No. 2 Texas Saturday. Seven Big Ten teams cracked the Top 25.
Rank
School
(First Place Votes)
Total Points Adjusted
2014 Record
Previous Week
1
Stanford (52)
1491
7-0
1
2
Texas (6)
1411
7-0
2
3
Penn State
1376
8-1
3
4
Wisconsin (2)
1321
8-0
4
5
Washington
1287
9-0
5
6
Florida State
1209
8-0
7
7
Florida
1121
5-2
10
8
Colorado State
969
9-1
14
9
Nebraska
960
5-2
11
10
Southern California
920
6-2
6
11
Purdue
869
8-1
8
12
BYU
846
7-2
9
13
North Carolina
770
7-1
17
14
Oregon
763
8-0
18
15
Kentucky
586
8-2
16
16
Illinois
493
5-3
12
17
Minnesota
459
6-1
19
18
Arizona State
433
8-1
15
19
San Diego
412
5-3
13
20
Arizona
377
8-1
21
21
Texas A&M
346
7-1
NR
22
UCLA
322
6-2
25
23
Loyola Marymount
144
9-0
NR
24
Kansas
138
9-2
24
25
Michigan State
117
5-3
23