Lawmakers debate tax reform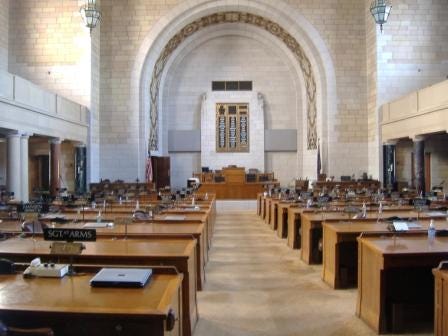 Debate on a comprehensive tax reform plan took to the floor Friday.
The income and property tax proposal, backed by Governor Pete Ricketts, focuses on the tax needs expressed by both urban and rural senators.
Senator Jim Smith proposed it; he says it will create relief for businesses, individuals and change valuation for agricultural land.
Some support the proposal.
"Some of my clients moved away to lower tax states and it has been a concern of mine," Senator Robert Clements, Elmwood, said. I think it's a good thing were doing to responsibly lower tax rates."
"The future of agriculture is being tried," Senator Lydia Brasch, Bancroft, said. "Farmers are used to making due with little, but we've gone beyond making due with little."
Others think giving money back to individuals and businesses will hurt other city entities in need of money.
"We not only have a responsibility to respond to our stake holders interest in tax relief, but we also have a responsibility to take care of the institutions that our constituents hold so dear ranging in public schools to higher education," Senator Kate Bolz, Lincoln, said.
Also, some say tax cuts are needed, but say it's an unequal distribution of money.
"That is a terrible deal for our friends in rural Nebraska," Senator Burk Harr, Omaha, said. "I'll give you $1 and you give me $10. This bill needs work."
Senator Krist spoke up saying the bill is too much, a puzzle for some members of the legislature.
It failed in a vote to go back to committee and lawmakers will continue to discuss it.