Nebraska set to open Oklahoma City Regional against UConn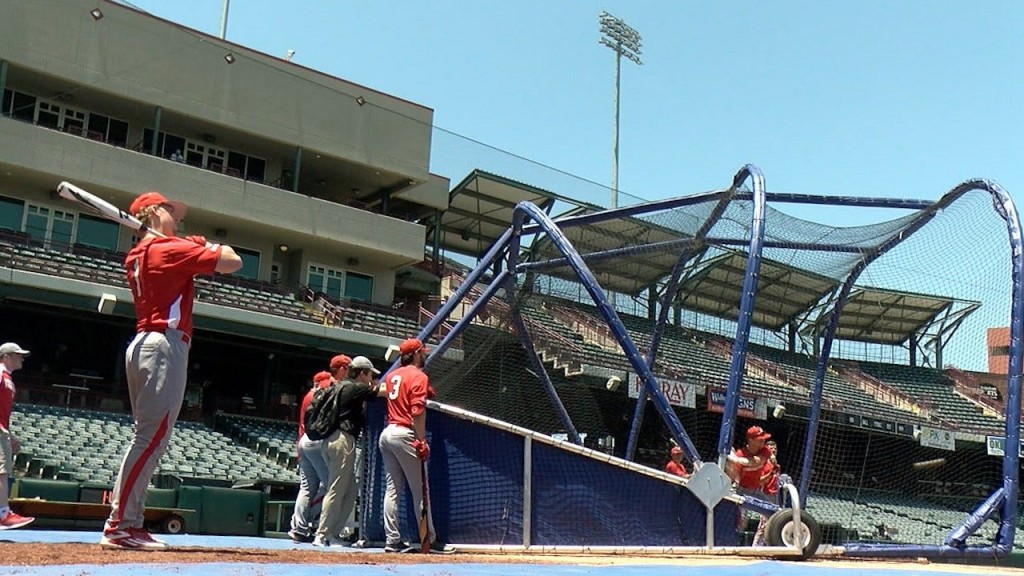 Courtesy: Nebraska Athletics
The Nebraska baseball team (31-22) will make its 16th NCAA Tournament appearance in program history this weekend when the Huskers visit Oklahoma City, Okla., for NCAA Regionals. NU, the No. 3 seed at the Regional, is paired with No. 9 national seed Oklahoma State, UConn and Harvard.
Chickasaw Bricktown Ballpark, home to the Big 12 Tournament and Oklahoma City Dodgers (Triple-A affiliate for the Los Angeles Dodgers), will host the Regional after Allie P. Reynolds Stadium in Stillwater, Okla., was deemed unplayable due to field conditions.
The Huskers open the tournament against No. 2 seed UConn on Friday, starting at noon (CT) on ESPN3. The Cowboys and Crimson square off Friday at 6 p.m. (CT).
VIDEO PREVIEWS FROM OKLAHOMA CITY
One-on-one interview with Joe Acker in Oklahoma City:
Nate Fisher 1-on-1 interview in Oklahoma City:
WEEKEND SCHEDULE
Friday, May 31 • Noon (CT)
Nebraska (31-22) vs. UConn (36-23)
Video Stream: ESPN3
Radio: Husker Sports Network
Nate Fisher (7-3) vs. Mason Feole (3-3)
Friday, May 31 • 6 p.m. (CT)
Harvard (27-14) vs. #9 Oklahoma State (36-18)
Video Stream: ESPN3
Saturday, June 1 • 1 p.m. (CT)
Game 3
Game 1 Loser vs. Game 2 Loser
Saturday, June 1 • 7 p.m. (CT)
Game 4
Game 1 Winner vs. Game 2 Winner
Sunday, June 2 • Noon (CT)
Game 5
Game 3 Winner vs. Game 4 Loser
Sunday, June 2 • 5 p.m. (CT)
Game 6
Game 4 Winner vs. Game 5 Winner
Monday, June 3 • 6 p.m. (CT)
Game 7 (if necessary)
Game 6 Winner vs. Game 6 Loser