Nebraska Smoking Ban Could Change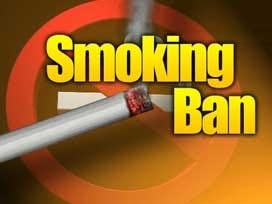 A group of Nebraska lawmakers has given hope to smokers angry at a ban scheduled to go into effect in June.
On Thursday, the Legislature's General Affairs Committee advanced a bill (LB355) to the full Legislature that would allow smoking in bars where at least 15 percent of revenue came from tobacco sales.
Sen. Scott Lautenbaugh of Omaha introduced the measure and says it is aimed at allowing smoking in so-called cigar bars.
The bill would add an exception to a ban that now has very few. Under the bill approved by lawmakers last year, the ban would apply to smoking in all workplaces in the state except for retail tobacco shops and places where smoking research is done.
Hotel rooms are also exempt.