Nebraska Softball Blows Past Northwestern in Game Two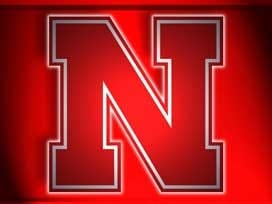 Courtesy: Nebraska Athletics
Rosemont, Ill. – The 18th-ranked Nebraska softball team bounced back from Friday's loss in a big way Saturday, scoring a season-high 13 runs in a 13-3 victory over No. 23 Northwestern.
The Huskers' 13 runs came after NU had managed just 11 runs in its first four Big Ten Conference games combined. Nebraska produced seven walks and 13 hits in the victory, including multi-hit efforts from four Huskers. The 13 runs were a season high and just one run shy of the most runs Nebraska has ever scored in a conference game. The Huskers scored two runs in the first inning, two in the third, five in the fourth and four in the seventh.
Sophomore Alicia Armstrong led the way, going 3-for-5 with a pair of doubles and four RBIs. The four RBIs and two doubles were career highs, while the three hits tied Armstrong's career best. Classmate Hailey Decker was also 3-for-5, tying her career highs with three hits and three runs. Junior Kylee Muir was 2-for-5 with a pair of RBIs, while senior Tatum Edwards went 2-for-3 with an RBI, a pair of walks and three runs scored
Tatum's twin sister Taylor also walked twice, increasing her total to eight walks over her past three games. Taylor Edwards also hit her 10th home run of the season, joining three-time All-Americans Ali Viola and Jennifer Lizama as the only players in school history in school history to produce three double-digit home run seasons.
The offensive explosion made a winner of Tatum Edwards, who improved to 12-7 on the year. Edwards' shut out the potent Northwestern offense in six of her seven innings, allowing only three runs in a complete-game effort against a Wildcat squad that averages more than seven runs per game. Edwards fought her control, working around seven walks and three hit batters while tossing a five-hitter.
With the win, Nebraska moved to 22-11 on the season, including a 2-3 mark in Big Ten Conference action. Sammy Albanese (5-3) took the loss for Northwestern, which fell to 19-7 on the year and 3-2 in conference play.
Taylor Edwards gave Nebraska a quick 1-0 lead when she blasted the third pitch of the game into a strong wind but well over the fence in left center for a leadoff home run. Decker followed with a single, as did Tatum Edwards. Freshman MJ Knighten was then hit by a pitch to load the bases with one out, before sophomore Kiki Stokes brought Decker home with an RBI ground out that gave Nebraska a 2-0 lead.
The Huskers extended their lead to 4-0 with two more runs in the top of the third. Decker reached on an error to begin the frame before Tatum Edwards walked. Armstrong then lined a two-run double just fair down the left field line.
Nebraska's offense kept rolling with a five-run fourth inning. Taylor Edwards reached on a one-out walk and moved to third on a single from Decker. Tatum Edwards then reached on an error to load the bases with one out. Armstrong brought home the first run of the inning with an RBI single before Knighten followed with another RBI single to give Nebraska a 6-0 lead. A wild pitch scored Tatum Edwards with the third run of the inning before Muir delivered a two-run single to cap the inning and give Nebraska a 9-0 lead.
Northwestern cut into the lead with three runs in the bottom of the fourth inning. With a runner on second and two outs, Emily Allard recorded an RBI single before Mari Majam followed with an RBI triple. Edwards then fought her control, walking three straight batters to force in a run.
After being held scoreless in the fifth and sixth innings, the Huskers scored four times in the top of the seventh. Taylor Edwards worked a one-out walk before Decker singled. Tatum Edwards then lined the first pitch she saw into center field for an RBI single that brought her twin sister home with the Huskers' 10th run. Armstrong then produced an RBI double before an RBI ground out from Knighten brought two runs home following a Northwestern throwing error.
Nebraska and Northwestern conclude their three-game series on Sunday at 1 p.m. at Sharon J. Drysdale Field in Evanston, Ill.