Nebraska Softball to Host Minnesota in Big Ten Opener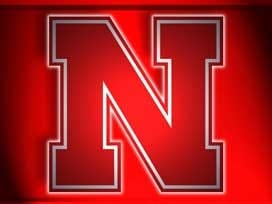 Courtesy: Nebraska Athletics
LINCOLN – The 15th-ranked Nebraska softball team begins Big Ten Conference play with a big matchup this weekend, hosting No. 16 Minnesota for a three-game series on Friday, Saturday and Sunday at Bowlin Stadium. Friday's first pitch is set for 6 p.m., while Saturday and Sunday's games will start at 1 p.m.
The Nebraska-Minnesota series features the premier matchup in the opening weekend of Big Ten play. Four Big Ten teams are ranked in the NFCA coaches' poll this week, but Bowlin Stadium is the only matchup of ranked conference teams. The Huskers, who have finished in the top three of the league standings in each of their first two years in the Big Ten, opened their conference season with home weekend sweeps in both 2012 and 2013.
Tickets are available for the series by calling 1-800-8-BIG-RED, visiting the ticket page on Huskers.com, or by visiting the Bowlin Stadium ticket office, which opens 90 minutes prior to first pitch and is located at the main entrance to Bowlin Stadium, behind home plate. Single-game ticket prices range from $3 for general admission seating to $7 for reserved seating. General admission seating at Bowlin Stadium includes one section of chairback seating, in addition to grass berm seating and bleacher seating on the first base concourse. UNL students and kids ages six and under are admitted for free.
Every game this weekend also features fan-friendly promotions. Friday night, fans are encouraged to play a softball version of bingo, with the first 10 winners earning a prize. Schedule magnets will also be handed out to the first 250 fans through the gates, while Nebraska's rich softball history will be featured before the game. Saturday is "Pepsi Pack the House" at Bowlin Stadium, where fans can buy a general admission ticket for just $1, while enjoying $1.50 hot dogs and Pepsi products. Fans are also encouraged to wear red on Saturday to celebrate "Big Red in the Big Ten." Sunday is a perfect day to bring the family to Bowlin Stadium as, the series finale will feature kid-friendly activities such as pre-game face tattoos and poster-making and post-game base running, weather permitting. Freshmen Rachel Arthur and Kat Woolman will also be recognized on Sunday as part of a Hometown Huskers promotion. Both players are graduates of Lincoln Pius X High School, and Lincoln natives are encouraged to come out and support their Hometown Huskers.
Fans unable to make it out to Bowlin Stadium for the top-20 matchup can follow all of the action online. Nate Rohr will call the series for a free radio broadcast on Huskers.com, while HuskersNSide subscribers will be able to watch a live stream of every game. Husker fans are also encouraged to follow @RohroftheCrowd and @HuskerSoftball on Twitter for up-to-date Nebraska softball news.
Scouting the Minnesota Golden Gophers (22-3, 0-0 Big Ten)
Minnesota is 22-3 on the season, and the Golden Gophers climbed to No. 16 in this week's NFCA coaches' poll and to 19th in the USA Softball poll. Minnesota brings a six-game winning streak into this weekend's series, and the Gophers have won eight of their last 10 and 14 of their last 16. Minnesota's lone losses this season are at Oklahoma State (5-4), to Florida International (3-1) and to No. 1 Florida (15-2). Nebraska and Minnesota share four common opponents this spring in No. 9 Arizona State, Army, Boise State and Oklahoma State. The Huskers posted a 4-1 record against that group with only a one-run, extra-inning loss to ASU, while the Golden Gophers also went 4-1, splitting a pair of games with OSU.
Offensively, Minnesota is batting .283 as a team while averaging 5.7 runs per game. The Gophers have slugged 28 home runs in only 25 games, ranking 16th nationally in home runs per game. The homers have helped Minnesota post the No. 23 slugging percentage in the country. Despite the impressive totals, UM has averaged only 3.7 runs per game during its six-game win streak. The Gophers have been held to two runs or fewer in three of their last four games and were one-hit in a 1-0 win over South Carolina on Wednesday.
The Golden Gopher lineup features two of the Big Ten's most dynamic hitters in Kaitlyn Richardson and Tyler Walker. Richardson is batting .446 with eight doubles, five homers and 27 RBIs this spring. She has also drawn 21 walks and struck out just five time, posting a .580 on-base percentage to complement an .800 slugging percentage. Richardson ranks among the nation's top 50 hitters in on-base percentage (19th), slugging percentage (32nd), batting average (40th), RBIs per game (41st) and walks (48th). Walker is hitting .380 with team-high totals of 30 hits and 24 runs scored. She has produced four doubles, four triples, two home runs and 20 RBIs, while also being hit by six pitches and stealing seven bases in eight tries. Walker ranks third nationally with her four triples. Sydney Fabian owns a .304 average as the third Gopher starter batting above .300. Taylor LeMay leads the team with six home runs, while Sara Groenewegen and Erica Meyer have each hit four home runs and drawn double-digit walks. As a team, Minnesota has walked 93 times, an average of nearly four per game.
In the circle, Minnesota has been dominant this season. The Golden Gophers own a Big Ten-best 1.57 ERA and are allowing an average of only 1.9 runs per game. The Minnesota staff ranks 20th nationally in ERA. The Gophers have posted 13 shutouts in 25 games, while allowing more than two runs only five times. Outside of the 15 runs the No. 1 Gators scored against the Gophers on Feb. 16, Minnesota is allowing just 1.4 runs per game.
Sara Moulton, the reigning Big Ten Pitcher of the Week, has claimed that honor three times in the first six weeks of the season. Moulton has started 17 of Minnesota's 25 games, posting a 15-2 record with a 1.17 ERA in 102.0 innings. Opponents are hitting only .159 against her and have not produced a home run in 364 at bats. Moulton is the national leader with nine shutouts this spring, and she ranks 37th nationally and third in the Big Ten in ERA. Moulton has also struck out 150 batters this season, ranking fifth nationally in that category. She has walked only 24, owning a strikeout-to-walk ratio of better than 6-to-1. Moulton won her 100th game on Wednesday at South Carolina, and she also owns 1,090 career strikeouts. Behind Moulton, who has thrown 65 percent of the team's innings, lefty Nikki Anderson ranks second in the conference with a 1.06 ERA. She has appeared in 11 games with two starts, but has thrown only 26.1 innings while posting a 2-1 record. She has struck out 33 and limited opposing hitters to a .220 average with only one extra-base hit in 100 at bats. Groenewegen, a freshman from British Columbia, has compiled a 5-0 record with a 3.05 ERA in 36.2 innings. Groenewegen ranks fourth nationally with an average of 11.5 strikeouts per seven innings.
The Golden Gophers are coached by Jessica Allister, who is in her fourth season at Minnesota. Allister owns a 120-68 record at Minnesota, and she guided the Gophers to the 2013 NCAA Tournament, marking Minnesota's first NCAA Tournament appearance in a decade. Prior to accepting the job at Minnesota, Allister helped Oregon to its first Super Regional appearance in 2010 after helping Stanford, her alma mater, to a pair of NCAA Super Regional appearances in her three seasons. She spent the 2005 and 2006 seasons as an assistant at Georgia.
Husker History vs. Minnesota
Nebraska leads the all-time series with Minnesota, 16-8. The series is tied 3-3 since Nebraska joined the Big Ten Conference prior to the 2012 season. The Gophers went 2-1 against the Huskers in Minneapolis in 2012, before Nebraska swept a mid-week doubleheader from Minnesota at Bowlin Stadium last season. Minnesota then defeated the Huskers in a Big Ten Tournament semifinal last season at Bowlin Stadium.
Nebraska has won 16 of the last 21 meetings, while Minnesota has been held to two runs or less in 10 of the last 14 meetings, including six shutouts. The Huskers lead the series 3-2 in Lincoln. Husker Head Coach Rhonda Revelle is 11-3 in her career against Minnesota, but is just 3-3 against fourth-year Golden Gopher Head Coach Jessica Allister.
Last season, Minnesota managed just three runs in its three games against the Huskers. In game one of the regular-season doubleheader, Nebraska rallied from a two-run deficit. Third-inning home runs from Kayla Wenner and Kaitlyn Richardson gave Minnesota an early 2-0 lead, but Emily Lockman settled down to retire the final 13 batters she faced, setting the stage for a Husker comeback. Taylor Edwards doubled and scored in the bottom of the third inning and then hit a game-tying solo home run in the bottom of the fifth. The Huskers scored the winning run later in the inning when Dawna Tyson was hit by a pitch with the bases loaded. In game two, Tatum Edwards stole the show. She fired a three-hit shutout with nine strikeouts in the circle, and her sixth-inning grand slam accounted for the game's only runs in Nebraska's 4-0 victory. Minnesota got another shot at the Huskers in the Big Ten Tournament semifinal and won a pitcher's duel, 1-0. Sara Moulton threw a four-hit shutout, while Emily Lockman tossed a three-hitter but allowed the game's only run.
Tatum Edwards went 1-0 with a shutout against Minnesota last season in the circle, while going 3-for-6 with a home run and four RBIs at the plate. Taylor Edwards was 3-for-8 against the Gophers with a double, a homer a pair of walks and three runs scored. Alicia Armstrong and Hailey Decker each hit .333 against Minnesota, with Decker driving in a run and walking twice. Emily Lockman was 1-1 against the Gophers last season, posting a 1.62 ERA in 13.0 innings.
Quick Hitters
The information below provides a quick look at a few brief notes heading into Nebraska's opening Big Ten Conference series against No. 16 Minnesota this weekend at Bowlin Stadium.
The Huskers are 453-255 (.639) all-time in the month of March. NU posted a 14-3 record last March.
28 of the 56 runs Nebraska has allowed this season have scored with two outs (50 percent).
Nebraska has allowed one earned run or less in eight of its last nine games.
Six of the eight teams to beat NU this season are ranked in the top 20 this week, including five top-10 teams.
Nebraska is 18-2 this season when recording at least five hits, but is 1-6 when totaling fewer than five hits.
NU is 17-2 when out-hitting its opponent this spring.
The Huskers are 17-1 this season when scoring first.
Nebraska is 16-2 when scoring at least three runs this season and 15-1 when scoring at least four runs.
The Huskers are 12-0 when scoring at least five runs this year, but are 0-5 when allowing five or more runs.
NU is 16-0 when leading after four innings, 15-0 when leading after five and 14-0 when leading after six.
Nebraska is 4-6 against ranked teams this season, including a 3-3 mark against teams outside the top 10.
Minnesota will mark the first ranked opponent the Huskers have faced this season who is not ranked in the top 15.
The Edwards twins have homered in the same game 10 times in their careers, including Wednesday vs. Iowa State.
Tatum Edwards is two RBIs shy of cracking Nebraska's all-time top 10 in RBIs.
Tatum Edwards is one shutout away from entering Nebraska's all-time top 10 in that category.
Taylor Edwards is three hits shy of cracking Nebraska's all-time top 10 in hits.
Taylor Edwards is three walks shy of matching Jennifer Lizama's career record (124).
Taylor Edwards is one RBI from owning the second-highest career RBI total in school history (178).
Taylor Edwards has reached base safely in 10 of her 15 plate appearances over her last four games.
Husker History in Conference Openers
Nebraska is 22-15 all-time in conference openers, including a perfect 2-0 mark in Big Ten Conference openers. In fact, the Huskers are 5-0 in their opening weekend of Big Ten play since joining the conference prior to the 2012 season. NU has won three straight conference openers since losing its opener every year from 2005 to 2010.
Head Coach Rhonda Revelle is 11-10 in her 21 conference openers. Winning the conference opener has been a good indicator of success for Nebraska in recent years. Since joining the Big 12 Conference in 1996, NU has won its opening conference game 10 times. In those 10 seasons where the Huskers opened conference play with a victory, Nebraska has finished in the top four of the final conference standings every year but one (2011).
Husker Offense Hits Power Surge Against Cyclones
Nebraska's offense exploded against Iowa State on Wednesday, posting season highs with four home runs, seven extra-base hits, 25 total bases and eight walks in a 10-3 victory. The Huskers were held hitless through the first three innings before breaking out. In a six-run fourth inning, senior twins Tatum and Taylor Edwards both homered, along with freshman MJ Knighten. Sophomore Alicia Armstrong added a triple in the inning, while classmate Hailey Decker doubled. The Huskers hit three home runs in an inning for the first time since February of 2013 and Knighten and Taylor Edwards notched Nebraska's first back-to-back homers of the season. After producing three homers and five extra-base hits in the fourth, junior Kylee Muir hit a fifth-inning grand slam.
Armstrong and Edwards Twins Riding Hot Streaks
Sophomore Alicia Armstrong and senior twins Tatum and Taylor Edwards are all riding recent hot streaks for the Huskers. Armstrong, who has battled back problems all season, has hit safely in six consecutive games, going 10-for-18 (.556) in that stretch. Before her recent hitting streak, Armstrong opened her sophomore season just 10-for-53 (.189) over her first 20 games. As part of her hot streak, Armstrong has produced her only double of the season and the first two triples of her career, while adding four RBIs.
Tatum Edwards has three doubles and homer offensively over Nebraska's last 10 games, but it's in the circle where she has really been impressive. Edwards has made six appearances and five starts over the Huskers' last 10 games. Although she is only 3-2 during that stretch, Edwards has allowed only two earned runs in 36.0 innings, posting a microscopic ERA of 0.39. Both of her losses have been 1-0 defeats, and she is holding opposing hitters to a .176 average over the last 10 games, while striking out 30 and walking only 11.
Taylor Edwards has been on a hot streak seemingly all season, as she is batting .463 this spring. Over the past 10 games, Edwards' average is slightly lower than her season average at .423. But Edwards has drawn seven walks and been hit by five pitches during that span, posting a .605 on-base percentage. She is also slugging 1.038 over Nebraska's last 10 games, thanks to a double and five home runs. In addition to homering in five of her last 10 games, Edwards has hit a home run in three of her last four contests and four of her last six games. Edwards has also reached base safely in 10 of her last 15 plate appearances.