Nebraska soldiers to return Friday night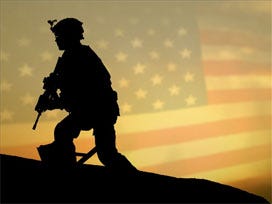 A welcome home ceremony is planned for about 70 members of the National Guard returning home from Iraq.
Family members and Nebraska officials will gather to welcome back the soldiers who have spent the past several months in Iraq. The private ceremony will be held Friday night at the Nebraska National Guard air base in Lincoln.
The soldiers are members of the Lincoln-based 313th Medical Company. They left Lincoln in October for training at Fort Hood, Texas, before deploying to Iraq. They treated and evacuated wounded soldiers.
The Guard members returned to the United States on Tuesday and have been doing paperwork and other demobilization tasks at Fort Hood. It was the unit's second deployment as part of Operation Iraqi Freedom. The 313th was deployed from October 2004 through November 2005.