Nebraska State Fair preview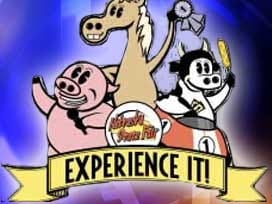 The new Nebraska State Fair kicks off on Friday in Grand Island.
Fonner Park is starting to look like a fair as people work around the clock to get it ready for its Friday opening.
Joseph McDermott is the executive director for the Nebraska State Fair. He says, "it's been a long two year process. The construction started in July of 2009, we went through some difficult winter months and wet spring months, but we're finally here."
One of the main differences between the fair in Grand Island and the one in Lincoln is the space. McDermott says Fonner Park has 5,000 feet of new space and a completely different layout. "In Lincoln, things were laid out haphazardly and you had to zig and zag to get through the grounds. The ground here is pretty much flat and much more efficient."
This fair is about four times bigger than Lincoln's and while it's the first year in a brand new place, McDermott says he's not too worried about attendance. "Our philosophy is, if we put on a high quality event, we advertise it well, we treat people well, the attendance will take care of itself."
The fair officially opens at 4:00 p.m. on friday and runs through September 6th.
For more information on ticket prices, concerts and other events, you can visit www.statefair.org