Nebraska State Patrol is offering active shooter training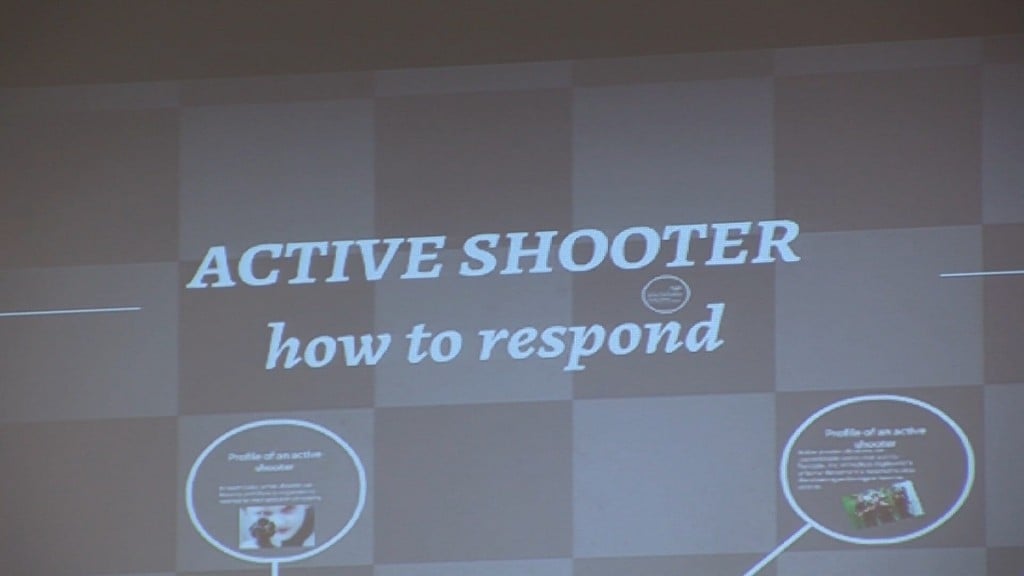 Local businesses, schools or organizations: Have you ever thought about formal training on what to do in an active shooter situation?
The Nebraska State Patrol is offering a program called the Civilian Response to Active Killer Events, also known as CRAKE.

"The great thing about offering the CRAKE training is that it gets people to think. Where are the exits in a particular room, how am I going to get out, what am I going to do with my family… A lot of people haven't thought about these things," said Nebraska State Trooper Mark White.
CRAKE is an acronym that stands for civilian response to active killing events.
The Nebraska State Patrol has been offering the program for a few years now.
It was developed to provide information on awareness and steps a person can take to increase their safety in an active shooter situation.
"We all want to go home at the end of our night and see our family and have dinner and keep living our lives. Nobody should be able to take that from us," said Trooper White.
The program touches on three main steps that combine to form an acronym called ADD, which stands for Avoid, Deny and Defend.
"Avoid… you want to try to avoid the shooter, avoid the danger as much as you can, run away, get away. Deny… deny the person access to you – barricade yourself in a room. Last is fight… basically you are going to fight to remain alive," said Trooper White.
Another aspect of the CRAKE program… it is free of charge!
"State Patrol offers the program, which we provide free to the public. It's part of the public service that we do for the citizens in the state of Nebraska," said Trooper White.

If you're interested in the training, contact your area troop office to schedule a presentation.
The Lincoln number to call is 402-471-4545.