Nebraska Strong Drive broadcasters telethon raises thousands of dollars for flood relief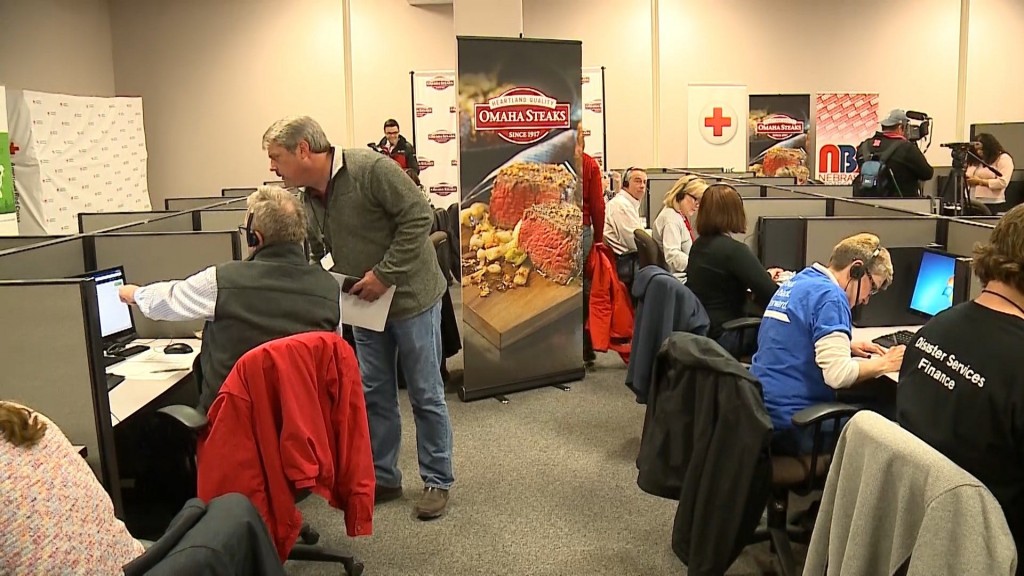 A special donation event which is raising money for those who were affected by the floods.
If you want to help flood victims all you have to do on Friday is just pick up your phone.
On the other end might be a familiar voice some Nebraska politicians came to a telethon, raising money for flood victims it was organized by the Nebraska Broadcasters Association and the American Red Cross.
"Just look at how Nebraskans have responded so I encourage everyone to call in continue to help your neighbors," Sen. Deb Fischer said.
Before the telethon even reached noon they had already raised more than $100,000, and seeing that generosity was really impressive for these politicians.
"Seeing the generosity of Nebraskans all across the state I know we're going to get through this like Nebraskans always do," Gov. Pete Ricketts said.
With the damages from the flood reaching just over one billion dollars, every dollar raised at this telethon helps in a big way to restore the state of Nebraska.
"We will rebuild better and bigger than we have before," Gov. Pete Ricketts said.
What these politicians have seen all day Friday is the resilience and the pride Nebraskans have to help each other out.
"Nebraska has seen devastation and death and despair but we have also seen caring and compassion and neighbor helping neighbor," Sen. Deb Fischer said.
You can call the Nebraska Strong Drive at 844–278–8555, or you can also donate at these Red Cross locations.
Omaha
American Red Cross
2912 S. 80th Ave, Omaha, NE 68124
Lincoln
American Red Cross
220 Oakcreek Drive, Lincoln, NE 68528
Grand Island
American Red Cross
404 E. 3rd St, Grand Island, NE 68801