UPDATE: Nebraska Students Stranded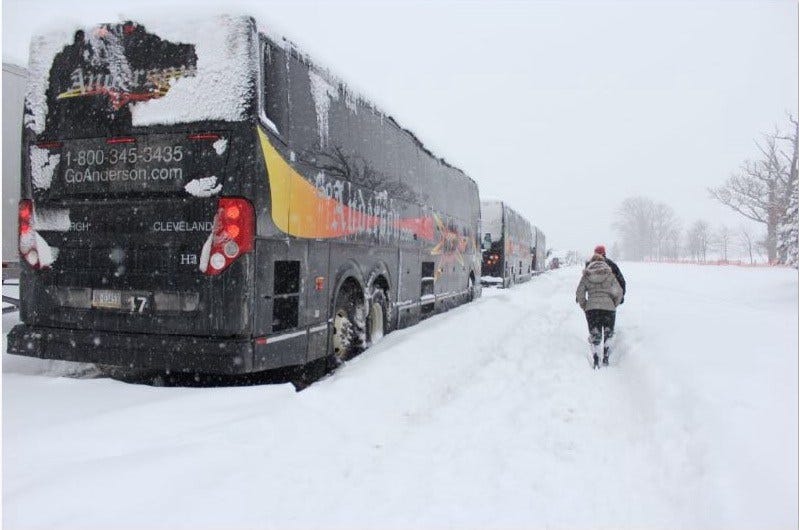 Posted by: KLKN Newsroom
8@klkntv.com
The Buses carrying 80 students from UNL and UNK are back on the road after being stranded 24 hours on the Pennsylvania Turnpike.
Marilyn Synek, one of those students, sent Channel 8 an update at 8:30 p.m. saying a group of men dug her bus out of the massive snow drift and they are back en route to Nebraska.
---
80 students from the University of Nebraska-Lincoln and the University of Nebraska-Kearney are stranded on the Pennsylvania turnpike. They've been there all night in the wake of last night's blizzard.
The National Guard dug out cars surrounding the busses earlier today, and they are going to return for the larger vehicles as soon as possible.
Marilyn Synek, a University of Nebraska-Kearney student on one of the stranded busses, says the plan is to head back east once the bus is free of snow and stay in Pennsylvania until the highways are clear.
We'll keep you updated with further details.