Nebraska Supreme Court officially adds new justice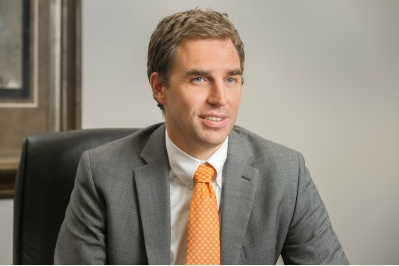 LINCOLN, Neb. (AP) – Omaha attorney Jonathan Papik has been sworn into the Nebraska Supreme Court by U.S. Supreme Court Judge Neil Gorsuch.
Papik served as Gorsuch's law clerk, and the judge said Monday Papik has a natural judicial temperament.
Papik was nominated by Gov. Pete Ricketts to replace Justice Max Kelch, who resigned after less than two years on the bench following an ethics complaint.
The 36-year-old Papik is the youngest judge to serve on the high court. He will represent the 4th Judicial District, which includes portions of Douglas and Sarpy counties.
Papik also clerked for Judge Laurence H. Silberman after graduating from Harvard Law School. He has practiced law as a partner at Cline Williams Wright Johnson & Oldfather for nearly eight years.