Nebraska Sweeps Penn State; Clinches B1G Berth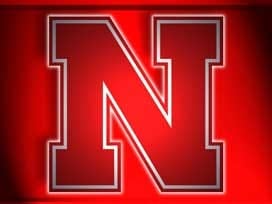 Posted By: Sports
sports@klkntv.com
Story Courtesy: Nebraska Athletics
Lincoln – Five runs in the bottom of the fourth inning brought the Huskers back from their first deficit of the series en route to a sweep of Penn State after an 8-4 victory on Sunday at Hawks Field. With the win, Nebraska clinched a berth in the Big Ten Tournament and improved to 32-17 on the year and 13-5 in the Big Ten.? A crowd of 4,316 witnessed the series finale, setting an NU season-high attendance of 13,944.
Junior second baseman Pat Kelly capped an impressive series at the dish with a 3-for-4 performance along with three RBI and a pair of runs scored. On the weekend, Kelly drove in eight runs with six hits and four runs. Freshman Ben Miller finished the day with two hits and two runs scored as he manufactured two hits in each game of the series and scored five times.
Starting pitcher Kyle Kubat threw a scoreless first and second inning before running into trouble in the third and fourth frames where he was eventually pulled after 3.2 innings allowing three earned runs and four hits on 60 pitches. Bob Greco's relief appearance lasted 1.2 innings as he allowed one run and two hits, while striking out two to earn his third victory of 2014. Zach Hirsch worked 2.2 scoreless innings in long relief with a pair of strikeouts and two walks on 42 pitches. Josh Roeder made a non-save appearance in a scoreless ninth inning.
Pritchard extended his hit streak to 13 games with a two-bagger to right center with 2 outs in the bottom of the first. Kelly followed with an opposite-field RBI single to send Pritchard home and give NU a 1-0 edge.
Penn State responded in the top of the third with a Jim Haley two-out double down the right field line to score Alex Malinsky and tie the contest. The Nittany Lions gained their first lead of the series with a Tyler Kendall groundball RBI to the second baseman that plated J.J. White from third for the 2-1 advantage. After Greco entered the game in relief in the top of the fourth with two outs, the senior uncorked a wild pitch on his second throw to extend the PSU edge to 3-1.
The Huskers battled back in the bottom-half of the fourth inning when they loaded the bases with no outs, putting together five runs on three hits to gain a 6-3 lead. NU drew within a run as Ryan Boldt produced a ground ball RBI to plate Steven Reveles before a walk loaded the bases once again. Pritchard matched Boldt's effort with an RBI ground out of his own to score Ben Miller to tie it up at 3-3.
Kelly earned his third hit and third RBI of the day when he connected on a 1-1 pitch and placed it in center field. Jake Placzek and Quinn McGill scored on the play to give NU a 5-3 lead. Blake Headley then took a 2-2 breaking ball to right field to score Kelly and extend the Big Red lead to three runs.
Headley tacked on an RBI sacrifice fly in the home-half of the sixth before Placzek registered a two-out double to left as Miller scored from second to give the Huskers an 8-4 lead.
The Huskers will now prepare for finals week before heading to their final road conference games of the year at Michigan State. The three-game slate begins on Saturday, May 10 at 2:05 p.m. in East Lansing, Mich. Greg Sharpe and Lane Grindle will have the call on the Husker Sports Network, including for free on Huskers.com.