Fortenberry and Smith re-elected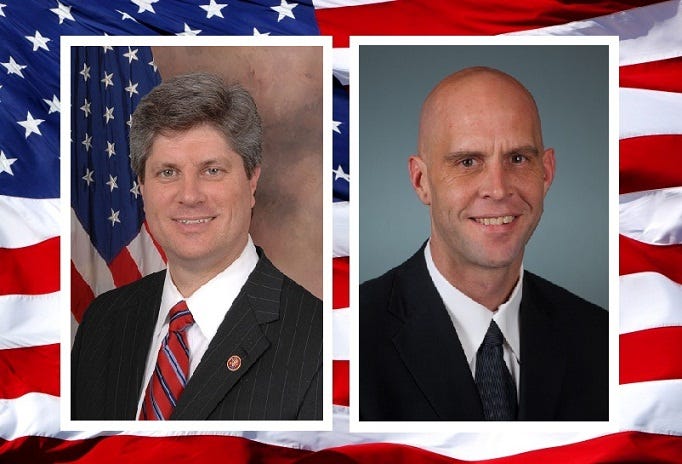 Reps. Jeff Fortenberry and Adrian Smith re-elected to Congress.
Republican Fortenberry beat challenger Lincoln attorney Korey Reiman in the race for 1st District House of Representatives. Republican 3rd District Congressman Adrian Smith will retain his seat after beating out challenger Democrat Mark Sullivan.
In the 2nd District race, Republican incumbent Lee Terry is ahead of challenger Democrat John Ewing.
Get the latest results from Nebraska's U.S. House races between (1st Dist.) Republican Jeff Fortenberry and Democrat Korey Reiman (2nd Dist.) Republican Lee Terry and Democrat John Ewing and (3rd Dist.) Republican Adrian Smith and Democrat Mark Sullivan. Please follow the link to the Nebraska Secretary of State's website:
http://electionresults.sos.ne.gov/resultsSW.aspx?text=Race&type=CG&map=DIST