Fischer declared winner in U.S.Senate race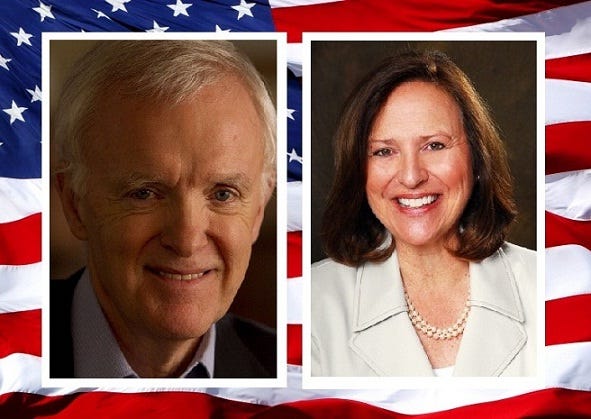 By: Channel 8 Eyewitness News
8@klkntv.com
Republican Deb Fischer has been elected to the U.S. Senate, completing a remarkable eight-year journey from little-known state legislator.
Fischer beat Democrat Bob Kerrey, 69, on Tuesday for the seat left open by retiring Democratic Sen. Ben Nelson.
Nebraska voters previously had elected Kerrey as governor and to two U.S. Senate terms, but he only returned to the state in March after a 12-year absence.
After her hard-fought GOP primary race, Fischer, 61, was seen as the favorite for the seat because of the state's decidedly Republican base.
The rancher from Valentine entered the primary race against two more familiar _ and better financed _ candidates, state Attorney General Jon Bruning and Treasurer Don Stenberg.
Her win was credited to persistent campaigning and anti-Bruning ads funded by super PACs.
Nebraska U.S. Senate Race Results:
Republican Deb Fischer: 57.36% with 341,542 votes
Democrat Bob Kerrey: 42.63% with 253,834 votes
Representatives for Congress Results:
District 1:
Republican Jeff Fortenberry: 67.24% with 140,734 votes
Democrat Korey L. Reiman: 32.76% with 68,568 votes
District 2:
Republican Lee Terry: 51.99% with 98,653 votes
Democrat John W. Ewing Jr.: 48.01% with 91,092 votes
District 3:
Republican Adrian Smith: 73.10% with 136,025 votes
Democrat Mark Sullivan: 26.90% with 50,059 votes
For more election results head to:
http://electionresults.sos.ne.gov/resultsSW.aspx?text=Race&type=SW&map=CTY