Nebraska volunteers step up to help hurricane victims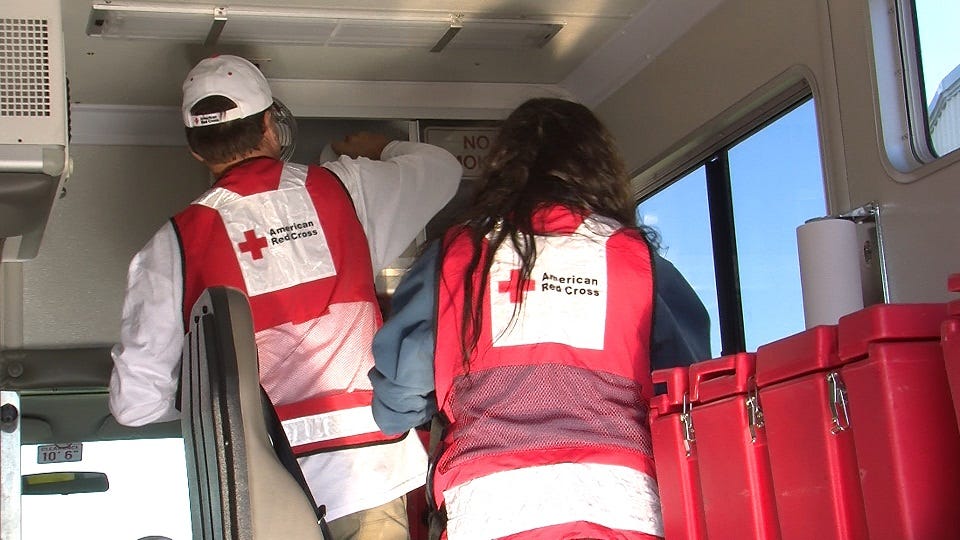 By: Kayla Bremer
kbremer@klkntv.com
Groups of volunteers from Lincoln are ready to go to the East Coast. One group is leaving early Tuesday morning while the other is waiting for the call.
Students from Union College try on their dry suits as they pack up to leave for Pennsylvania. This group of kids is part of the International Rescue and Relief Program offered by the school. They got the call Monday afternoon to pack up and make the long drive to help storm victims.
"We're responding primarily as a search and rescue team for swift water but we're ready to do anything whether that's passing out meals or just regular search and rescue or anything we can to help," Senior Carl Ladd said.
The American Red Cross is sending volunteers as well. They're usually deployed before the storm but this time they won't be leaving until it's passed.
Randy Neeman is one of the few heading to help. He says he expects to be there for weeks.
"One thing you have to learn is you have to be very, very flexible," Neeman said. "So now I'm just waiting for my final orders but believe me, this isn't a day or week relief program…this will be months to take care of these people."
These men and women don't know if they'll be taking the disaster relief vehicle or flying but either way, these few volunteers will be amongst the thousands who are going to the East Coast for Hurricane Sandy.
Both the students and the Red Cross volunteers say there isn't really a way to mentally prepare for this kind of thing. It's about focusing on people in need and helping in anyway they can.
"Giving back to the community…I guess to make myself feel good as a person and to help others," Red Cross Volunteer Gina Troncone. "It's wonderful to see somebody smile and just to know that everything's okay."
The group of students will be staying and helping until Sunday. If needed, Union College will send another team out to replace them.