Nebraska-Wesleyan Beats Midland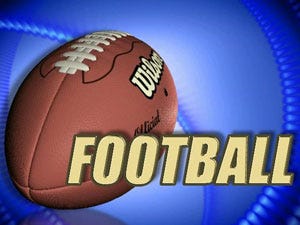 Courtesy: Nebraska-Wesleyan Athletics
Lincoln, Neb. – Tyler Francis tied his school record with 28 completions as he passed for a career-high 359 yards to lead Nebraska Wesleyan to a 37-7 victory over Midland University on Saturday (Nov. 9) at Abel Stadium in Lincoln.
NWU (5-4, 5-3 GPAC) trailed 7-3 in the second quarter then reeled off 34 unanswered points, scoring 27 in the second half as they got their highest scoring output of the season.
Francis was 28-42 for the career high 359 yards and tied his own school record that he set in the 2012 homecoming game. His 28 completions gives him 180 on the season, which also ties the single season completions record.
The Prairie Wolves got on the board first as Aaron Lorraine converted a 36-yardfield goal with 5:42 left in the first quarter making the score 3-0 after one quarter. Midland got their only score of the game as Micah Karls scrambled around left end for a 20-yard score.
Nebraska Wesleyan responded on their next possession as Joey Jones broke free on a 27-yard TD run, the first of two touchdowns in the game for Jones. The score remained 10-7 at halftime as NWU missed two field goal attempts.
In the second half, the Prairie Wolves took advantage of great field position as they started at the 50-yard line. Nine plays later, Jones took a toss play over the right side of the line and waltzed into the endzone for a 5-yard TD.
The NWU defense got in the scoring act in the fourth quarter as Taylor TeKolstedeflected a pass and Brandon Reeves made the interception taking it to the end zone from 17 yards out for a 'pick six'.
Francis got his record-tying completion on a 4th & 5 play as he found Brooks Erhart over the middle for a 32-yard touchdown pass. The defense held Midland on downs on their next possession giving NWU the ball one final time. Backup running back Joel Wiedel got the final score of the game as broke several tackles on a 28-yard TD gallop.
NWU finished with 509 yards of total offense, their highest output since the 2007 season. NWU threw for 359 and had 150 on the ground. Jones led the rushing attack with 13 carries fro 71 yards with two touchdowns.
Ryan Larsen was the top receiver as 12 players caught a pass. Larsen had six grabs for 86 yards, with Connor Zumpfe catching five for 81 yards. Erhart also caught five passes for 59 yards.
Senior John Hovendick, who started for injured LB Kalen Vandenberg, led the Prairie Wolves with 11 total tackles. Phil Latimer had six tackles with 2.0 quarterback sacks and 3.0 TFLs.
Midland finished with 297 yards of offense, getting 146 on the ground and 151 through the air. Micah Karls was 19-43 for 151 yards with three interceptions. He ran 16 times for 45 yards with a TD. Alex Cornist had 15 carries for 98 yards.
NWU will close out the 2013 regular season next Saturday when they host Hastings College for senior day.