Nebraska woman pleads guilty to assisting suicide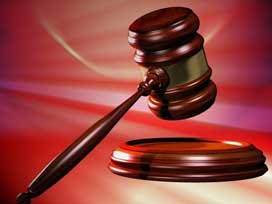 A 34-year-old Columbus woman will be sentenced next month for helping her boyfriend commit suicide in August.
Court records say Jennifer Peters pleaded guilty earlier this week to a charge of assisting suicide. The felony carries a maximum prison term of five years. Authorities say Peters helped 34-year-old Kyle Adams kill himself on Aug. 2 by giving him a lethal cocktail of medications.
Both Adams and Peters wrote suicide notes and both consumed the drug cocktail. They were found semiconscious in the couple's home.
Adams died later; Peters was revived by hospital staff. Sentencing is set for Feb. 15.