Nebraska women lose at Georgia Tech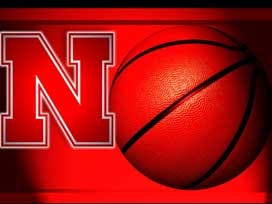 The Nebraska women's basketball team got off to a slow start and was unable to recover, as Georgia Tech ran to a 73-57 win over the Huskers in the Big Ten/ACC Challenge at the Arena at Gwinnett Center on Wednesday night.
The Huskers suffered their first loss of the season to slip to 6-1 on the season, while Georgia Tech improved to 5-2 overall.
Lindsey Moore led the Huskers with 16 points, four assists and five steals, while Jordan Hooper added a double-double with 15 points and 10 rebounds.
Freshman Hailie Sample added career highs of nine points and four assists to help the Huskers, while freshman Tear'a Laudermill finished with seven points and three steals.
Tyaunna Marshall led the Yellow Jackets with a career-high 28 points and 13 rebounds. Marshall led Georgia Tech in both categories and was the only player in double figures for Tech.
Sydney Wallace and Dawnn Maye each scored nine points, while Sasha Goodlett pitched in eight points.
Georgia Tech shot 43.2 percent (32-74) from the field and just 2-of-9 from three-point range but dominated the glass, 54-32, including 25 offensive rebounds.
Nebraska hit just 32.3 percent (20-62) from the field and just 6-of-24 from long range. NU did hit 11-of-12 free throws. Both teams committed 26 turnovers against full-court pressure from both teams.
Georgia Tech quickly jumped to 16-5 lead in the first eight minutes and the Huskers were never able to pull within single digits, as the Yellow Jackets led 34-20 at the half.
Nebraska came out with a little momentum to start the second half and cut the Tech lead to 41-29 on a three-pointer with 14:55 left in the game. But Marshall, who scored a game-high 22 points, and Wallace combined to outscore the Huskers 12-4 over the next five minutes. With Marshall and Wallace leading the charge, the Tech lead grew to 22 points at 55-33 with about nine minutes left.
Tech's lead grew to 23 points on two occasions before Hooper and Moore heated up from the field late in the game. Hooper scored nine points in the final 6:15, and Moore hit a trio of threes in the final 5:15, including one with 2:45 left to cut the margin back to 62-50.
The Huskers trailed the entire first half, falling behind by as many as 19 points to the Yellow Jackets. Nebraska scored the final five points of the first half to head to the locker room trailing 34-20.
Sample and Laudermill led the Huskers with five points apiece in the first half.
Marshall led Georgia Tech with 10 points and seven rebounds in the first half, while Maye added six points and four assists. Danielle Hamilton-Carter also pitched in six points off the bench for the Ramblin' Wreck.
Nebraska hit just 6-of-29 shots from the field (20.7 percent), including just 1-of-8 three-pointers. The Huskers did connect on 7-of-8 free throws.
Georgia Tech hit just 37.8 percent (17-45) of its shots from the field, but the Yellow Jackets opened the half 14-of-29. Tech went 0-for-7 from three-point range and did not attempt a free throw.
The Huskers return home after their three-game road trip on Sunday to take on Texas-Pan American. Tip-off between the Huskers and the Broncs is set for Sunday, Dec. 4, at 2:05 p.m. NU will be hosting Social Media Sunday, where fans can visit the official Facebook (www.facebook.com/huskers) and Twitter (www.twitter.com/huskers) pages of Nebraska Athletics to receive a discount code for $2 off general admission tickets.
Fans are also encouraged to RSVP on the official Facebook page of Nebraska women's basketball (www.facebook.com/huskerswbb) to be entered into prize drawings for Husker and adidas gear.