Nebraska Women's Gymnastics: Huskers Seeded No. 2 in Seattle Regional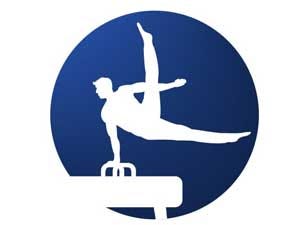 Posted By: Sports
The ninth-ranked Nebraska women's gymnastics team has earned the No. 2 seed in the Seattle Regional on Monday, when the NCAA announced the 36 teams participating in the 2014 NCAA Women's Gymnastics Championships. The regional, which will be hosted by the University of Washington, will take place at the Alaska Airlines Arena on Saturday, April 5 at 6 p.m. CT (4 p.m. PT).
The Seattle Regional will feature No. 4 Alabama who earned the competition's top seed, while No. 16 Boise State, Denver, BYU and Washington will round out the regional field. The competition also features five all-around competitors and one individual specialist per event.
The top two teams and the top two-all-around competitors, who are not on an advancing team, will receive an automatic berth to the 2014 NCAA Championships hosted by the University of Alabama in Birmingham, Ala., on April 18-20. In addition, the individual event winners will advance to the national championships if they are not part of a qualifying team or the all-around qualifiers.
The Huskers are led into competition by a trio of stellar all-around competitors in junior Jessie DeZiel, sophomore Hollie Blanske and senior Emily Wong. Wong is the fourth ranked all-around performer in the country and won the Big Ten Gymnast of the Year Award at the conference championships. DeZiel is the 19th-ranked all-around gymnast and claimed All-Big Ten championship honors last weekend. Blanske rounds out the trio recording her best all-around performance at the Big Ten championships to place second overall.
Tickets for the NCAA Seattle Regional Championship are available by calling the University of Washington Athletic Ticket Office at (206) 543-2200.
NCAA Seattle Regional Championship
April 5, 6 p.m. CT (4 p.m. PT)
Alaska Airlines Arena (Seattle, Wash.)
Host: University of Washington
Teams (Rank)
1. Alabama (4)
2. Nebraska (9)
3. Boise State (16)
4. Denver
5. BYU
6. Washington