Nebraska women's gymnastics picked second in Big Ten preseason poll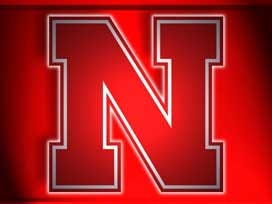 Posted by: Sports
sports@klkntv.com
Courtesy: UNL Athletic Communications
CHICAGO – The Big Ten Conferenced announced on Thursday the Nebraska women's gymnastics team was selected to finish second in the conference in the 2018 Preseason Coaches Poll.
"It's great to see that we are viewed as being a competitive team in the conference. We have some work to do to prove it. I know everyone in the conference is thinking they want to win the conference championship, so we are all in the same boat which is great for the conference. We are excited to get out there and compete," Head Coach Dan Kendig said.
The Huskers shared the 2017 Regular Season Championship with Michigan, who returns as the top coaches selection in the preseason poll. Iowa was picked to finish third, with Ohio State and Penn State rounding out the top five.
In addition, juniors Megan Schweihofer and Sienna Crouse were selected as 2018 Gymnasts to watch by the conference. Sienna Crouse earned first team All-American in 2017 on vault and was second team All-Big Ten and Academic All-Big Ten. Schweihofer was named second team All-Big Ten and Academic All-Big Ten in 2017.
Nebraska finished in seventh at the NCAA Championships in 2017 and returns nine letterwinners and two All-Americans. The Big Red was also voted ninth in the NACGC/W Preseason Coaches Poll.
The Cornhuskers will host five home events in 2018 including the annual Masters Classic at the Bob Devaney Sports Center. On the road, Nebraska will face reigning national champions Oklahoma, and top-five finishers UCLA and Florida.
Nebraska will open the 2018 season at Penn State on Jan. 13 and will begin a three-meet home stretch on Jan. 20 when the squad faces Rutgers. The meet is scheduled for 7 p.m.