Nebraskans aid Louisiana clean up effort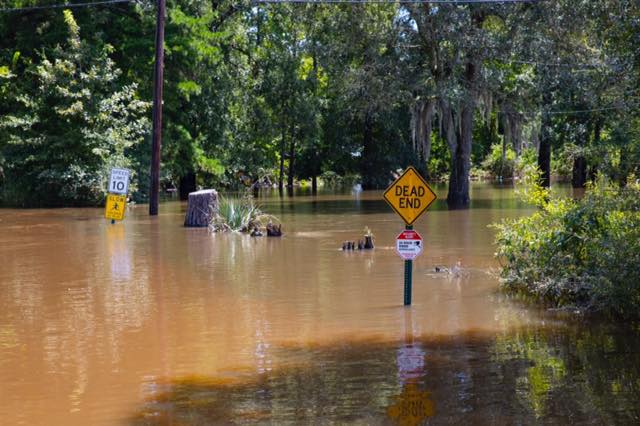 Posted By: Brent BonFleur
Thousands of volunteers are flocking to Louisiana, after catastrophic floods tore through the state.
At least 13 people are dead, and an estimated 60,000 homes were affected by the storms.
Jill Neeman, from Lincoln, will be helping the effort on the ground in Baton Rouge for weeks.
She says the water came so quickly, residents had little time to react.
"These people woke up in the middle of the night and the water had risen so fast that they had time to grab nothing and get out of their houses," Neeman said.
Neeman is one of at least seven Nebraskans currently volunteering.
"These people were not prepared for this," she said.
"They were not in a vulnerable area, they weren't living right at the side of a river – it just rained so hard, so fast that there was nowhere for it to go."
Crews are working round the clock to get the mess cleaned up.
They're tearing up soaked carpet, throwing out ruined furniture and scrubbing away the remnants of the storm.
Some of the houses are still underwater.
"This floodwater was so high that the amount of clean–up 'kits' that we would normally distribute in a flood situation are so much less because so many of these homes are just plain destroyed – they're beyond cleaning," Neeman said.
It's not just the homes being taken care of, either.
The Red Cross is sheltering over 47,000 people, and has served almost 200,000 meals.
It could take months – even years – to fully restore the area.
Despite the massive challenge, Neeman says the residents give volunteers like her the will to keep going.
"When you're sleeping in a staff shelter with a thousand people – and 999 of them are snoring – and you're wondering why you're here… something happens that next morning that makes you think, 'This is it. This is why I came.' And there's something every day that reinforces that," she said.
If you want to donate or volunteer with the Red Cross, we have a link to their website below.